Feels like GANJA + HESS is having a minor and well-deserved resurgence of late, between Spike Lee's unofficial-official remake DA SWEET BLOOD OF JESUS hitting theaters at the same time as the Film Society Of Lincoln Center hosted a recent screening during their ongoing film series "Tell It Like It Is: Black Independents in New York, 1968 – 1986."
Film critic Matt Barone recently raised the question of why there are so few black filmmakers in the horror genre nowadays. It's a good question and one it isn't for me to answer, but every genre can only benefit from a multitude of voices and horror is no exception. Maybe the best way to encourage freshness is to showcase the freshness of the past. Show as many young aspiring filmmakers GANJA + HESS as possible, and see what happens next.
GANJA & HESS is arguably classifiable as a genre film,  but it's one with legitimate cultural importance and one that readily makes the case for itself as a work of art. GANJA & HESS is most often described as a horror film, largely because its most immediately identifiable elements carry echoes of horror. Duane Jones, best known as the star of NIGHT OF THE LIVING DEAD, plays Dr. Hess Green, an anthropologist who is stabbed by a cursed dagger by his deranged assistant (Bill Gunn, who also wrote and directed) and finds himself relatively indestructible, with an insatiable craving for blood. The word "vampire" never comes up. The focus of the film is on the relationship between Hess and the assistant's widow, named Ganja (played by the gorgeous and winning Marlene Clark), their conversations and their physical connection. GANJA & HESS is a dense, lyrical film, and kind of a challenge. I believe it's worth the effort you put into it, but while you'll hear me try mightily to connect this film to George A. Romero — particularly his 1978 film MARTIN — it's a fiercely individualistic piece of work, dream-like and nightmarish and pretty much unlike any other movie.
Now I would like to repost the Daily Grindhouse Podcast episode we did last year about GANJA + HESS. It's me and Joe and Freeman jawing about the best movie we probably covered during our brief reign over the podcast (which will return in slightly different form in 2015!). On this episode we were greatly honored to be joined by Mike White of Cahiers du Cinemart and the Projection Booth podcast. The Projection Booth is one of the best movie podcasts anywhere — so consistent, thorough and thought-provoking, with uncommonly knowledgeable interviews with many major players involved with the movie at hand.
So please, listen to the Projection Booth, but first scroll down and give our talk about GANJA & HESS a listen!
After being stabbed by a diseased dagger from an ancient civilization, Dr. Hess Green discovers that he is now not only immortal, but also has an unquenchable thirst for blood. Just don't call him a vampire.
To make matters worse, Dr. Green soon finds himself falling in love with his former assistant's wife, because shit just ain't complicated enough.
Ambient and surreal, GANJA & HESS is a cinematic experience unlike any other.
Guests:
Mike White of The Projection Booth
David Walker: Co-author of GANJA AND HESS: THE SAVAGING AND SALVAGING OF AN AMERICAN CLASSIC (Video Watchdog No. 3, Jan/Feb 1991 w/Tim Lucas)
Mentions and links:
The Projection Booth
Impossible Funky
Video Watchdog
FINAL SCORE DVD Project
Killer Cult Movie Contest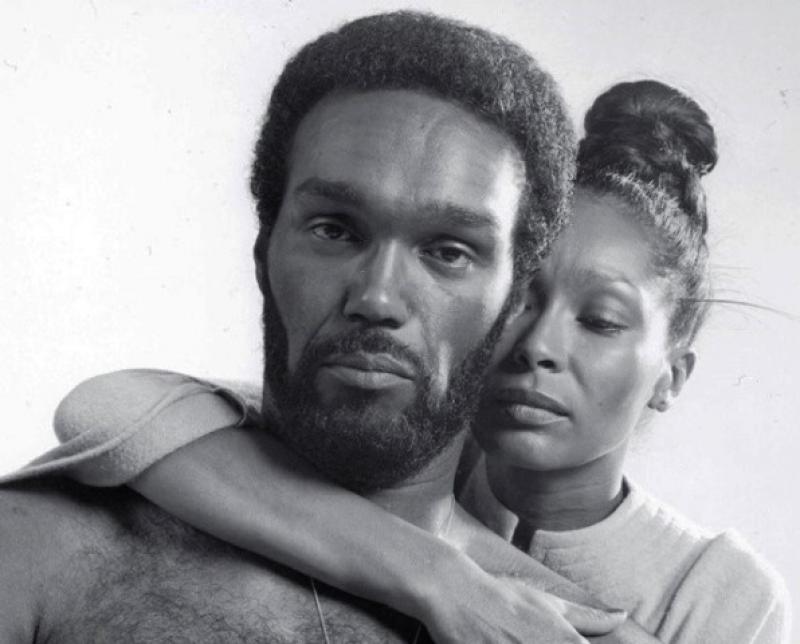 Latest posts by Jon Abrams
(see all)
---
Tags: Bill Gunn, Duane Jones, Horror, Marlene Clark, music, Podcasts, Sam Waymon, vampires