All eight members of the titular cast of Quentin Tarantino's THE HATEFUL EIGHT have now been announced. Also, an additional name has been mentioned outside of that octet, though it's unclear as yet what role will go to that actor.
Here goes:
 SAMUEL L. JACKSON as MAJOR MARQUIS WARREN
WALTON GOGGINS as SHERIFF CHRIS MANNIX
KURT RUSSELL as JOHN "THE HANGMAN" RUTH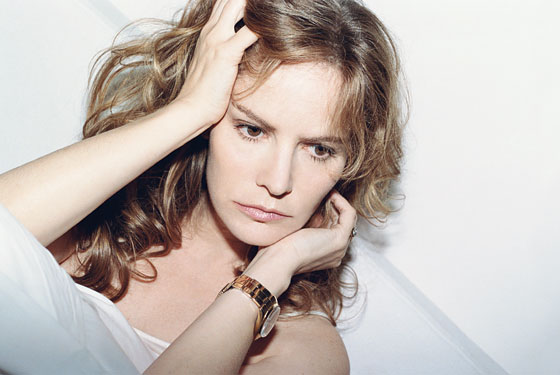 JENNIFER JASON LEIGH as DAISY DOMERGUE
TIM ROTH as OSWALDO MOBRAY
DEMIAN BICHIR as BOB
BRUCE DERN as GENERAL SANFORD SMITHERS
MICHAEL MADSEN as JOHN GAGE
and

CHANNING TATUM as MAGIC MIKE
Just kidding about that last one. He's apparently in the movie, but assuredly not as a frontier ecdysiast. Is it possible he's playing the villain?
To be honest, I don't know anything about this movie besides the title, the genre, and this nine-piece casting announcement. Notoriously, the script was spilled onto the internet earlier this year, but there's no way I'm reading that ahead of 2015, when the movie is released. I respect the filmmaker and I don't feel entitled to anything that was spoiled unwillingly, and just as importantly, I like to be surprised as an audience member.
But as a guy writing for a movie website, I did do the minimum amount of research. According to Variety, "The story is set on a wintry Wyoming landscape as a storm overtakes a stagecoach on a mountainside stopover." According to IMDb, "In post-Civil War Wyoming, bounty hunters try to find shelter during a blizzard but get involved in a plot of betrayal and deception."
The title made me assume THE HATEFUL EIGHT was going to be some kind of MAGNIFICENT–SEVEN-style posse-up-for-mayhem Western, but those descriptions sound more than a little bit like Agatha Christie and Ten Little Indians. Assumptions and speculations are pretty much moot anyway. Knowing Tarantino, any logline will barely begin to cover it. And knowing the genre, I wouldn't expect to get too attached to any of the above characters. The body count is likely to be high.
All I know is, I'm well and ready for 2015.
Jon Abrams is a New York-based writer, cartoonist, and committed cinemaniac whose complete work and credits can be found at his site, Demon's Resume. You can contact him on Twitter as @JonZilla___.
Latest posts by Jon Abrams (see all)
---
Tags: Movies Of The Future, Quentin Tarantino, Samuel L. Jackson, Westerns