Download (Duration: 2:06:31 — 101.4MB)
DON'T KILL THE ZOMBIES! LEAVE THE ZOMBIES ALONE!
Assemble your ZOMBIE SQUAD, ladies and gents, because it's time to dip back into the J.R. Bookwalter tub and experience the delightful dose of Super-8 zombie goodness that is 1989's THE DEAD NEXT DOOR.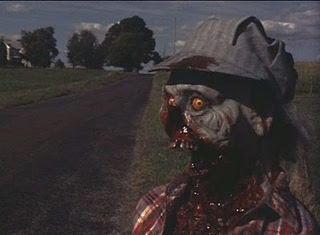 STRAIGHT OUTTA AKRON, it's one of the most well known – and well loved – microbudget films EVER, and Moe and Doug hungrily lap it up and ask for SECONDS.
It's GOOD and GOOD FOR YOU. YUMMO.
Want more of this goodness? Support No-Budget Nightmare on PATREON!
Go ahead and check out NO-BUDGET NIGHTMARES on Facebook! You'll be our best friend.
Subscribe or leave us a review on iTunes!
Or check out Moe and Doug on Twitter! And check out the NO-BUDGET NIGHTMARES archive at nobudgetpodcast.com.
Doug has been a geek for as long as he's been alive, but has only been blogging about film since 2008; originally writing for his personal site and eventually moving to Daily Grindhouse where he writes regularly about micro-budget films and film-makers in his No-Budget Nightmares column. At the end of 2011 he started the popular No-Budget Nightmares podcast with Moe Porne, and regularly contributes to a variety of other genre film podcasts. He likes movies, movies and movies.
Latest posts by Doug Tilley (see all)
---
Tags: 1989, blood, Bookwalter, Bruce Campbell, death, Evil Dead, gore, Horror, Microbudget, murder, No-Budget Nightmares, podcast, Sam Raimi, The Dead Next Door, Zombie