We're back! Welcome to Daily Grindhouse's sort-of weekly listing of all that's new and available to purchase on Blu-Ray and DVD. Everything you see featured here is available as of today. If you're inclined to buy anything you see here, you can get to the Amazon listing by clicking through the cover icons. (It helps us, your dear friends at Daily Grindhouse, if you do that, so please do it if you can!)
All of that is what I say every week. What's unique to this week is that there is a gloriously abundant amount of excellent and unusual films to buy, borrow, or barter for — just about half of them are my Picks Of The Week! It's crazy. It's expensive. It's all down there below. Scroll away!
ACCIDENTAL LOVE (2015)
The disowned David O. Russell movie. Seeing as how I'd be willing to disown a few David O. Russell movies lately, it's really saying something if the actual guy doesn't want his name on it. This probably isn't the excellent stuff I was referring to earlier, for the record.
THE ADMIRAL: ROARING CURRENTS (2014)
This South Korean film, starring Choi Min-Sik from OLDBOY and LUCY, was the highest-grossing film ever in its native country. It's based on naval history, which means America isn't the only country who likes fictionalized accounts of nautical disasters.
THE BARBER (2014)
Every time I look at that cover art, I see Edward James Olmos. But it isn't him. It's Scott Glenn. But I see Edward James Olmos. Time becomes a loop.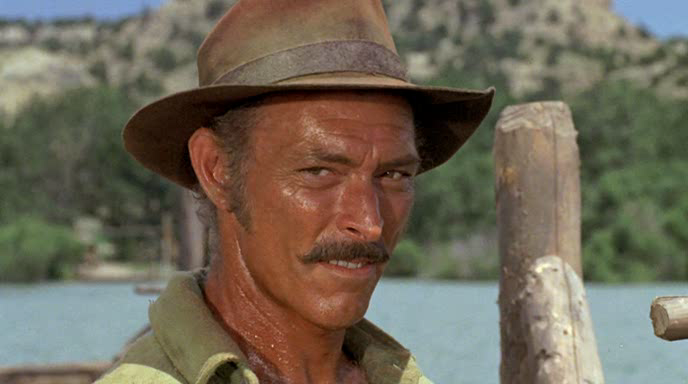 *** PICK OF THE WEEK !!! ***
BARQUERO (1970)
Look, it's not often Lee Van Cleef gets to get funny with a lady onscreen, and it's even less often he gets put in a movie with the equally awesome Warren Oates, so that makes this a must-watch sight-unseen.
THE BOY NEXT DOOR (2015)
It's still early in the year, but if there's a trailer line that beats the creepy awfulness of that line, it will have been one to remember. Man that's bad.
*** PICK OF THE WEEK !!! ***
CONVOY (1978)
Sam Peckinpah made several great films in his unique and very American career. This isn't one of them, but I still find it incredibly entertaining.
*** PICK OF THE WEEK !!! ***
THE FRIENDS OF EDDIE COYLE (1973)
Just one of the great crime films. Like KILLING THEM SOFTLY, it comes from a novel by George V. Higgins. Paul Monash, later to be a producer of CARRIE and BIG TROUBLE IN LITTLE CHINA, adapted the screenplay, and Peter Yates, director of BULLITT and MOTHER JUGS & SPEED called the shots. Most prominently, Robert Mitchum, maybe the definitive star of the film noir era, now towards the end of a long career, gives one of the performances of his life. It's maximum crime melancholy, and probably the best Boston movie ever.
FROM A WHISPER TO A SCREAM (1987)
This is a horror anthology film based around the conceit that Vincent Price is telling scary stories to Susan Tyrell, and if you need more than that to be intrigued, there's little hope for you.
THE GAMBLER (2014)
I like that picture of John Goodman and Domenick Lombardozzi. It makes me start dreaming up a prequel starring those junkyard twins from NOTHING BUT TROUBLE.
HARRY & SON (1984)
Is that Ellen Barkin? Holy crap! Does she sell lemonade too?
*** PICK OF THE WEEK !!! ***

HOLLYWOOD SHUFFLE (1987)
Still so relevant.
*** PICK OF THE WEEK !!! ***
INHERENT VICE (2014)
Like FRIDAY, JACKIE BROWN, and THE BIG LEBOWSKI, the latter of which being one which it's most often compared, this is instantly one of the great California hang-out movies. I've only seen it once so far, but I can't wait to get it home and let it marinate. I suspect the rewatchability is high, no pun intended. It also makes for a fascinating thematic bookend with PTA's own BOOGIE NIGHTS, but that's a topic for a much larger space.
LITTLE MAN TATE (1991)
LORD OF THE FLIES (1990)
*** PICK OF THE WEEK !!! ***
MIAMI BLUES (1990)
George Armitage is the best filmmaker you probably can't name. His movies, including HIT MAN, VIGILANTE FORCE, and GROSSE POINTE BLANK are weirdo cult items that should be right up the alley of any reader of this site. MIAMI BLUES may just be his finest hour, although I'll check in further on this topic after watching it again. In the meantime, fans should check out this article and particularly this rare interview.
MOMMY (2014)
PADDINGTON (2014)
LE SILENCE DE LA MER (1949)
SPACEBALLS (1987)
Haven't seen this since the 1990s. How does it hold up? There have been a couple other STAR WARS parodies since this one, you know.
TEACHERS (1984)
The movie that asks, "What if Nick Nolte was your teacher?" Actually, that's a phenomenal premise.
THE WEDDING RINGER (2015)
Movie math!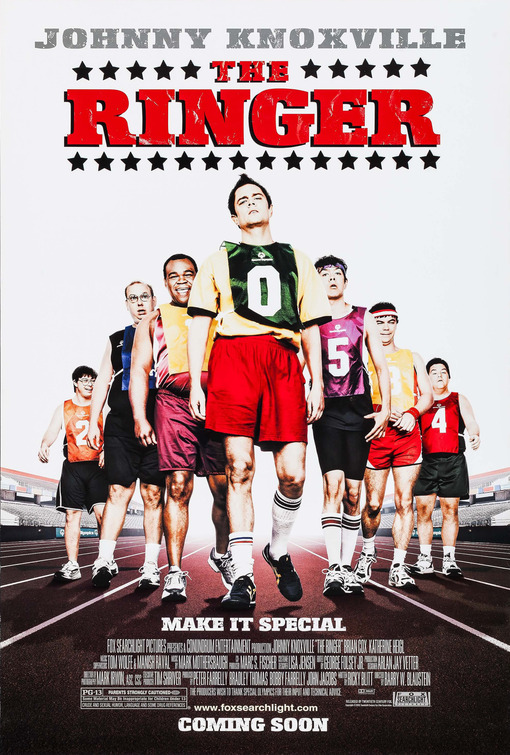 Next?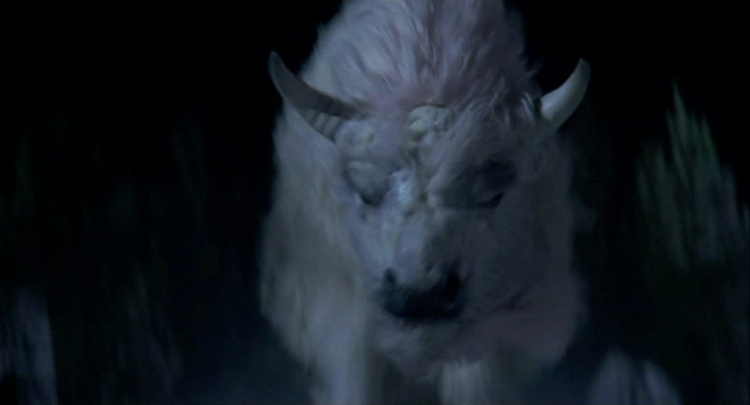 *** PICK OF THE WEEK !!! ***
THE WHITE BUFFALO (1977)
Oh yes. Bronson plays Wild Bill Hickok and the great Will Sampson plays Crazy Horse. There's a giant white buffalo in the movie. Obviously I bought this already. I'll let you know more about it soon.
WOLF HALL (TV)
But how can it be a "masterpiece" if it doesn't actually have any wolves?
Latest posts by Jon Abrams
(see all)
---
Tags: Blu-ray, dvd, New Releases For The Week, The Wire