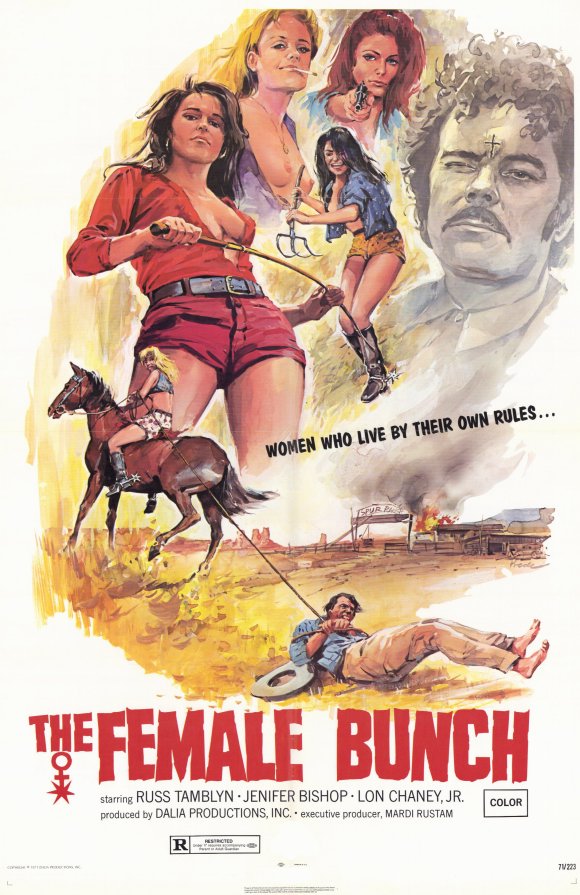 Another Al Adamson classic and the last film from Lon Chaney Jr., THE FEMALE BUNCH is a modern day western about a group of ladies who decide to live outside of society while smuggling drugs across the Mexican border. This is a rough and tough film that makes little sense … but sense is overrated. This was shot on the Spahn Ranch during the same time the Manson family lived there. Drugs, sex, guns, whips, and branding irons…all in a days work.
See you on forty deuce,
G
Jon Abrams is a New York-based writer, cartoonist, and committed cinemaniac whose complete work and credits can be found at his site, Demon's Resume. You can contact him on Twitter as @JonZilla___.
Latest posts by Jon Abrams (see all)
---