Brooklyn's Spectacle Theater is beginning an incredible-looking  film festival today, one which is running throughout the month of September.  It's called BANDIDO'S GOLD: UNEARTHED SPAGHETTI WESTERN TREASURES.  The idea is to spotlight a handful of Italian Westerns that you probably haven't ever seen or even heard of before.  The featured films are 1967's BANDIDOS, $10,000 BLOOD MONEY, VENGEANCE IS MINE, and 1969's CEMETERY WITHOUT CROSSES.  A couple of these movies can be tracked down via import DVDs, but it's safe to say that this is a rare occasion to see any of them on the big screen.
The three movies that Sergio Leone made with Clint Eastwood are far and away the most famous, strongest, most polished, easiest to track down, and probably the most influential examples of the genre generally known as "spaghetti" Westerns, but they are only three amongst literally hundreds.  In this country, we are only able to see a fraction of the many, many European Westerns from that era spanning from the early 1960s to the early 1980s.  Boutique labels like Blue Underground have done a heroic job showcasing several titles in the genre with great care, but not all of them are as lucky.  Many are available on shoddy DVD compilations, and more still aren't available at all.  That's why this event is so special.  Serious aficionados may recognize the four titles listed here, but far fewer have seen them projected, with an audience.  I know I haven't.
This event has been organized by Jon Dieringer of the invaluable Screen Slate (if you watch movies in New York you should be reading that site daily!) and David Wilentz.
Quite honestly I've never seen any of these films before, and this is pretty much my favorite (monster-free) genre, so you're likely to see me at one or more of these screenings.  If you'd like to read my take on one of the great Italian Westerns, click here for my take on DJANGO and click here for my piece on THE GREAT SILENCE.  Otherwise, with respect, I will cut and paste the descriptions from Spectacle's website below and then put up some of the posters and pictures from these movies.  My goal is to get all our Daily Grindhouse readers in the New York area to get out to Spectacle and represent!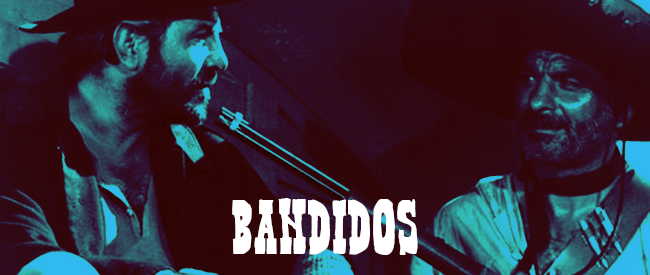 SATURDAY, SEPTEMBER 14 – 7:30 PM
SUNDAY, SEPTEMBER 29 – 10:00 PM
Outlaw Billy Kane holds up a train only to find his former mentor-of-arms, renowned gunman Richard Martin, is one of the passengers. Kane shoots Martin's hands before letting him escape. Years later Martin meets Ricky Shot (!), an escaped convict who was falsely accused for the robbery. He takes Shot under his wing and together they head on the trail of vengeance.
This standout spaghetti western was the directorial debut of A FISTFUL OF DOLLARS cinematographer Massimo Dallamano. It was also his last western, though he went on to make other excellent films, including the infamous giallo WHAT HAVE THEY DONE TO SOLANGE? and the poliziotteschi COLT .38 SPECIAL SQUAD. Though uncredited, it is reported that Dallamano also shot BANDIDOS, which would explain its incredibly accomplished and distinct look, featuring brilliant panoramas and deep focus.  A tight, compelling, highly revered, and ESSENTIAL spaghetti western.
---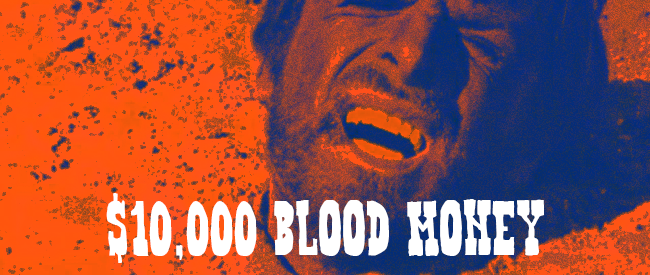 SATURDAY, SEPTEMBER 21 – 10:00 PM
MONDAY, SEPTEMBER 30 – 10:00 PM
Rogue bounty hunter Django mockingly taunts low-life bandit Manuel, who only has a measly $3,000 price on his head. Inspired by spite, hatred and villainous pride, Manuel ups the stakes, first with murder, and then by kidnapping a land baron's daughter, finally netting Django's $10,000 bounty minimum. But when Manuel ruthlessly targets Django's saloon girl lover Mijanou (Loredana Nusciak from DJANGO, vengeance becomes the main incentive, transforming the hunt into an ornery blood feud.
The first in a pair of inspired bounty hunter films from the crafty production team of Mino Loy and the late Luciano Martino (brother of Sergio), and the pen of prolific screenwriter Ernesto Gastaldi. Featuring spaghetti western stalwart Gianni Garko (SARTANA) as the 'good' and Claudio Camaso as 'the bad.' Its high style, surreal touches, fully loaded tropes, extreme anti-heroics, amorality and existentialism all add up to an exemplary spaghetti western. NOT TO BE MISSED!
---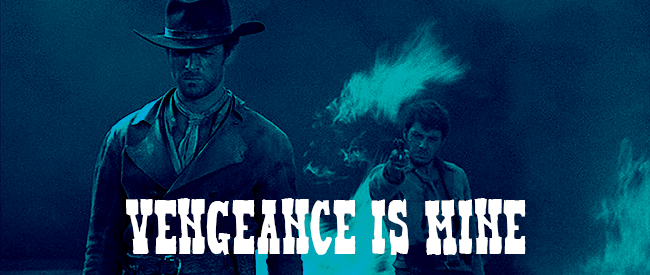 WEDNESDAY, SEPTEMBER 4 – 7:30 PM
SUNDAY, SEPTEMBER 22 – 10:00 PM
Gianni Garko and Claudio Camaso breathe more life into their anti-hero and villain roles from $10,000 BLOOD MONEY, here with an added Cain-and-Abel-like classicism. This time it's John the bounty hunter (Garko) versus army deserter-turned-outlaw Clint (Camaso), half-brothers, embittered with extreme mutual hatred. John just served time, falsely accused of his father's murder by none other than Cint. Can John keep his promise to his mother to bring Clint in alive?
VENGEANCE IS MINE (aka $100,000 PER KILLING) further explores morality via bounty hunters and bandits strongly linked by their existential attitudes towards money, life, and death; provocative ideas thrillingly played out against a satisfyingly gritty landscape. High production values, surprising plot twists, violent set pieces, and a hint towards profundity prove both films top entries in the genre.
---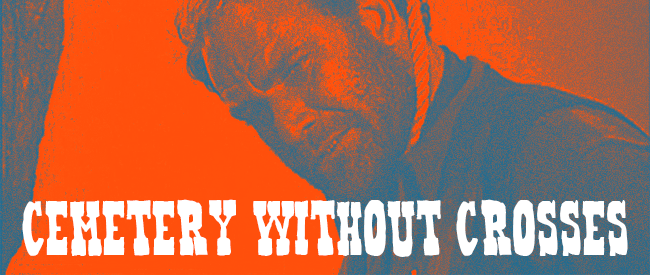 MONDAY, SEPTEMBER 9 – 10:00 PM
SATURDAY, SEPTEMBER 28 – 7:30 PM
After her husband is mercilessly hanged by a ruthless land baron, Maria implores Manuel, an old flame, to infiltrate the killer's ranch and wreak vengeance. Manuel reluctantly leaves the ghost town where he lives to embark on the mission, but is ever haunted by his unrequited affection for Maria.
Prolific French actor Robert Hossein directed and starred in this inspired homage to his friend Sergio Leone. As sharpshooter Manuel, he dons one black glove (channeling the cool of garage rock band The Music Machine?) and imbues the whole production with laconic ennui. A visually striking and brooding picture, the requisite gritty and violent tropes are delivered with an artistic fervor ahead of its time. A MUST SEE!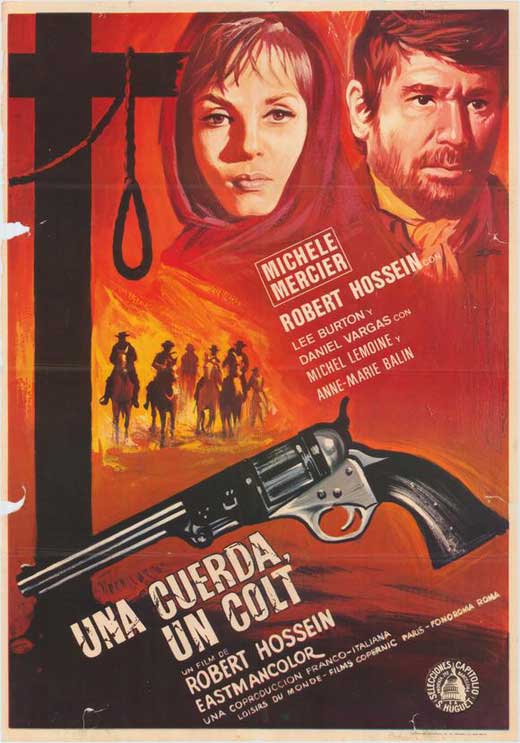 Latest posts by Jon Abrams
(see all)
---
Tags: "Spaghetti" Westerns, clint eastwood, Django, Sergio Corbucci, Sergio Leone