This weekend, to celebrate the release of Joe Dante's latest film, BURYING THE EX, the American Cinematheque is holding a retrospective of the modern maestro's films at the lovely Egyptian Theatre in Los Angeles. The series is called THE ATOMO-VISION OF JOE DANTE. The man himself is appearing at each screening!
On Wednesday, Joe Dante introduced GREMLINS and GREMLINS 2: THE NEW BATCH.
On Thursday night, stars Anton Yelchin, Ashley Greene, and Alexandra Daddario. joined Dante to introduce BURYING THE EX, which we wrote about in advance, during production, and can't wait to finally see.
Here are some pictures of the great Joe Dante, lovely BURYING THE EX co-star Alexandra Daddario, and the eternally lovely Dick Miller, all from Thursday night's event.
On Friday night Joe Dante introduced two of his undeservedly lesser-known cult classics, THE 'BURBS and MATINEE.
Today, if you're anywhere near Hollywood, you can get yourself over to the Egyptian to see INNERSPACE and EXPLORERS.
INNERSPACE in particular is great fun, a staple of my childhood HBO multiple-viewing habit and one I've never seen before with an audience of more than three or four people. I imagine it's a blast that way, as Martin Short is a comic genius and this is his Buster Keaton movie.
If you missed any or all of these shows, GREMLINS and GREMLINS 2 are out on Blu-Ray. The others are not yet, although if you have access to England you can get a version of THE 'BURBS on Blu-Ray. BURYING THE EX is out in theaters and on iTunes on June 19th.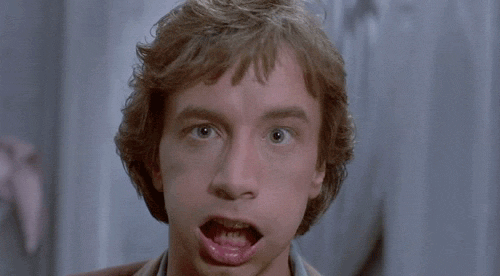 Latest posts by Jon Abrams
(see all)
---
Tags: Alexandra Daddario, Dick Miller, joe dante, John Goodman, Los Angeles, Martin Short, Screenings, Trailers