For a generation of film lovers, the word "Blockbuster" is something of a litmus test. For roughly half the population of the United States, it conjures up nothing but the happiest of memories– neon blue-and-yellow decor as far as the eye can see illuminating many an idyllic childhood Friday night, family outings to the video store a weekly staple and something approaching a totemic experience for Xers, Millennials, and Xennials (I refuse to use "geriatric"). Populating what felt like every strip mall, street corner, and shopping center in America for nearly two decades, Block Buster was the guaranteed way to bring home an armload of VHS and Nintendo cartridges and plug into the last great analogue zeitgeist.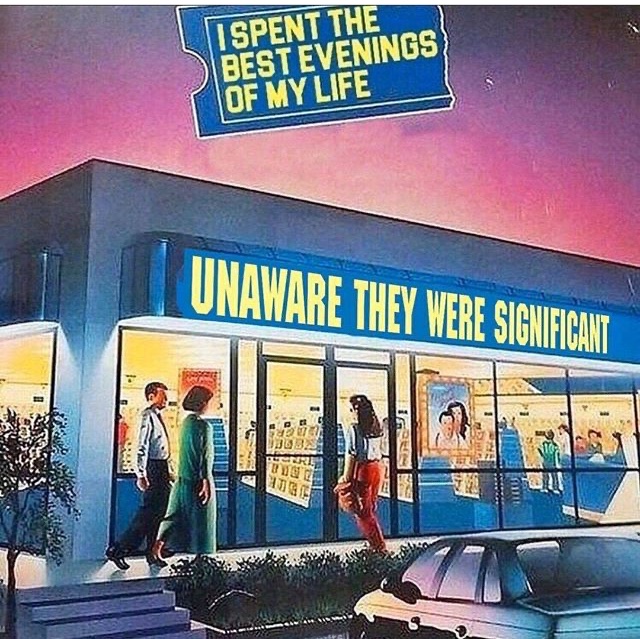 For the other half of the country, Blockbuster stands alongside Disney and Microsoft as something approaching the Great Satan of home cinema — a ravenous, bloodthirsty conglomerate who choked the life out of indy video stores in favor of offering up only the most mediocre in mass-appeal movies (sometimes edited for content) to appeal to the widest, most genericized demographic possible while driving true cinephiles underground in search of their fix. While I've mellowed over time and come to appreciate the special role Blockbuster played in the adolescences of so many folks — particularly those who lived in parts of the country that only ever had the Block-Wow, or those too young to know any better — I myself spent the majority of my own teen years and early twenties as a serious devotee of the gorcery store, indy, and small-chain video rental place. That places me– and those like me — squarely in the target demographic for MOM N' POP, an upcoming indie documentary chronicling the history of the independent home video rental market.
Beginning in the mid-'70s, the documentary will cover the rise in popularity and the fall in success of the video rental store in the mid-to-late 2000s, with an emphasis on the special place occupied by indy outlets. The story will be told via variety of interviews and narration from the people that actually lived the story: Independent Video Store Owners, Filmmakers, Employees, Distributors, and more.
MOM N' POP hopes to tell the story of how these non-chain experiences shaped lives and built memories, while also looking into the practical logistics of how non-corporate entities competed with the Big Boys and answering such lingering analogue era questions as "Why did so many tanning salons also rent videos?" (something I'd love to have answered myself, although it was a locksmith in my home town who doubled as our unconventional rental store, as did a sketchy phone shop that only ever seemed open after dark. Questions, questions).
The documentary will feature a number of  interviews from individuals including Gary Cohen (VIDEO VIOLENCE), Tim Ritter (TRUTH OR DATE), Josh Schafer (Lunchmeat VHS), Marcus Koch (100 TEARS), and many more, including on-location interviews with past owners and employees, trips through old stores, and more.
Producing the project is Director Bobby Canipe (Universe Retro, Adjust Your Tracking, Night Whispers), Assistant Director Cagney Larkin (Martel's Movie Madness), and Behind the Scenes Photography/Videographer Tim Ashe (Universe Retro).
The crowdfunding campaign is currently active and ongoing until June 11, 2021. Many perks are available such as Limited VHS, DVD copies, Limited Vinyl soundtracks, CD soundtracks, and more, including an opportunity to actually be in the documentary. For more information and to contribute – https://igg.me/at/momnpopdoc/x/26671948#/
Especially as streaming continues to mutate and physical media is slowly becoming a thing of the past, it's important to preserve for future generations a brief but key era in the history of cinema and home entertainment, and we here at the DG sincerely hope MOM N' POP will be coming to a living room — if not video store — near you very soon!
First Video Update — https://youtu.be/ozY1mzPFFp4
Twitter — @momnpopdoc
Facebook — @momnpopdoc
---