We're back! Welcome to Daily Grindhouse's weekly listing of all that's new and available to purchase on Blu-Ray and DVD. Everything you see featured here is available in stores or online as of last Tuesday. This column is coming in late, because the awesomeness within staggers the mind. Lots of "picks of the week" going on in this go-round. Something must have got into the water or some shit.
As always, if you're inclined to buy anything you see here, you can get to the Amazon listing by clicking through the cover icons. It helps our site if you can do that, so please do it if you can.
BALLET 422 (2014)
Ballet is nice and all, but this is not exactly what I meant when I said this week's releases are wild.
CANNIBAL FEROX (1981)
This is more what I meant. CANNIBAL FEROX is one of the infamous "video nasties," which is also the name of my Afro-punk band. Even by the ultra-gory standards of Italian horror, this one is notorious. I haven't seen it, but I have seen several of Umberto Lenzi's movies, so trust me on this one. Grindhouse Releasing always does a killer job on its packaging, to the point that this is probably worth picking up sight-unseen.
THE CONFESSION (1970)
This is one of Costa Gavras' political thrillers, one unfamiliar to me, but co-star Simone Signoret is cool as hell. Anyway, you know the rule. New Criterion disc? Watch it!
CUT BANK (2014)
DOUBLE INDEMNITY (1944)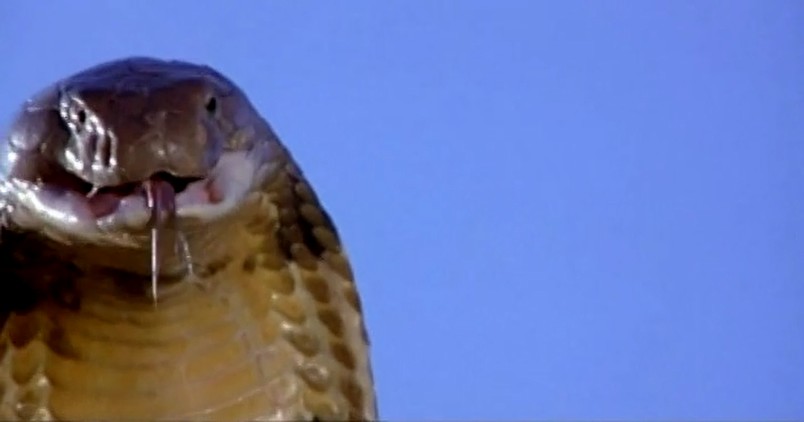 EMPIRE OF THE ANTS (1977) +
JAWS OF SATAN (1981)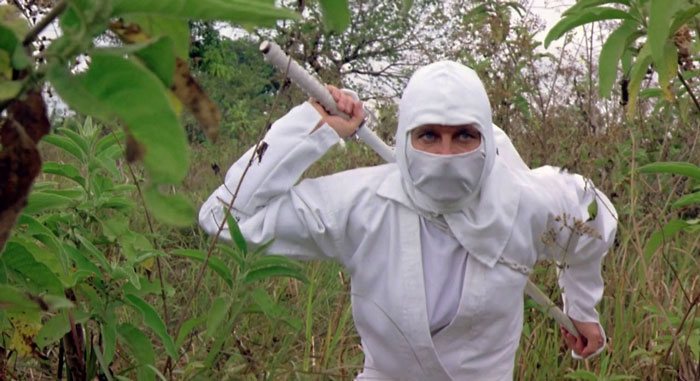 *** PICK OF THE WEEK !!! *** 
ENTER THE NINJA (1981)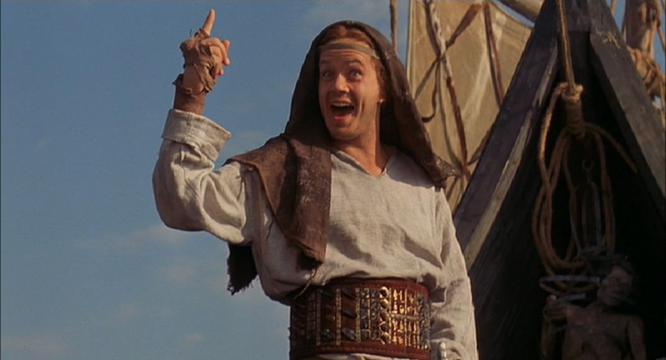 ERIK THE VIKING (1989)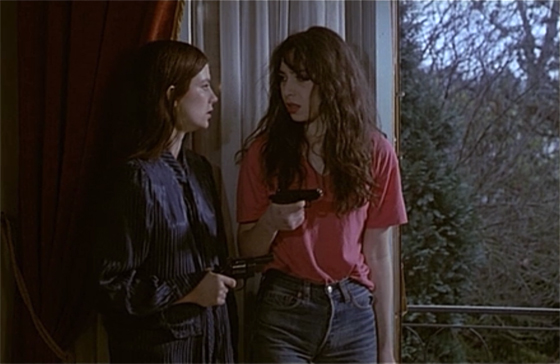 THE ESCAPEES (1981)
THE FOOD OF THE GODS (1976) +
FROGS (1972)
GUN WOMAN (2014)
INVITATION TO A GUNFIGHTER (1964)
"'Crawl,' he said, and they crawled!" Is that not the best shit you've ever seen and heard? Also notable: This film reunites Yul Brynner with a co-star from THE MAGNIFICENT SEVEN, Brad Dexter, who is the seventh member of the Magnificent Seven who nobody ever remembers. Keep that in mind for trivia night.
ISLAND OF DEATH (1976)
TO KILL A MOCKINGBIRD (1962)
KINGS OF THE SUN (1963)
LET US PREY (2014)
THE LOFT (2014)
LOST SONGS:
THE BASEMENT TAPES CONTINUED (2014)
MADMAN (1982)
MAGICIAN:
THE ASTONISHING LIFE & WORK OF ORSON WELLES (2014)
MAN, PRIDE AND VENGEANCE (1967)
THE MERCHANT OF FOUR SEASONS (1971)
MOONRISE KINGDOM (2012)
THE NUTTY PROFESSOR (1996)
OBLIVION (2013)
Ray Donovan Chong.
RETRIBUTION (1987)
REVENGE OF THE NINJA (1983)
RIVER OF DEATH (1989)
SAMURAI AVENGER:
THE BLIND WOLF (2009)
SAVAGES (2012)
SEVENTH SON (2014)
SHAKMA (1990)
SONS OF LIBERTY (TV)
SPONTANEOUS COMBUSTION (1990) 
STATE OF SIEGE (1972)
DA SWEET BLOOD OF JESUS (2014)
SWORD OF VENGEANCE (2015)
TOUCH OF EVIL (1958)
YELLOWBEARD (1983)
Happy consuming, 
Latest posts by Jon Abrams
(see all)
---
Tags: Awesomeness, Blu-ray, dvd, New Releases, Ninjas