Welcome to Daily Grindhouse's weekly listing of all that's new and available to purchase on Blu-Ray and DVD as of yesterday, known to the Norsemen as Tuesday. This week is the smoldering embers of what's left after holiday hurricane season. It's a sparse little bunch. Here we go — last looks for a weird year.
BANSHEE: THE COMPLETE SECOND SEASON (TV)
Much as one might hope this were a prequel about that flying thing in DARBY O'GILL & THE LITTLE PEOPLE…
…it seems to be something different. Although I have heard good things about what it is.
ELSA & FRED (2014)
Anything Christopher Plummer is a necessity. What a class act. I had never heard of this movie before today but I'll have to give it a spin. Look at him there, all putting up with Shirley MacLaine's shit.
THE EQUALIZER (2014)
Cranky Denzel is the funnest Denzel. Look at that scowl. He can even cross his legs and look like a boss.
REACH ME (2014)
This looks positively insane. Admittedly, I'm curious. Assuredly, I will see it. (Danny Trejo is in it and so I am contractually obligated.)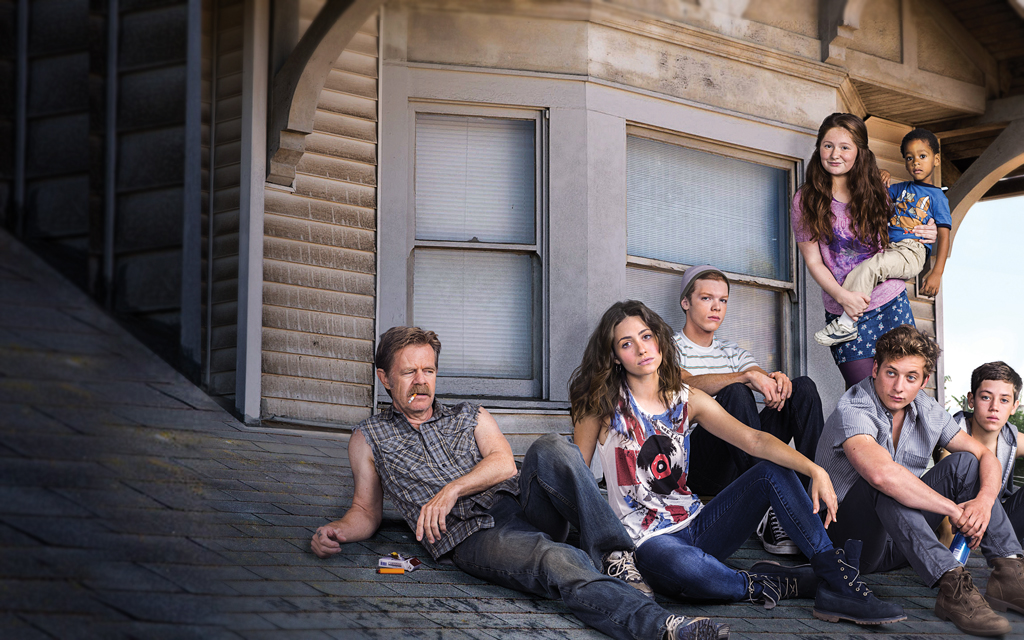 SHAMELESS: THE COMPLETE FOURTH SEASON (TV)
Love William H. Macy. Know nothing else about this show. Maybe one day.
TUSK (2014)
This movie made it onto the top ten list of one of our writers this year. To me it looks like an absolute advertisement as to why filmmakers should never become stoners, wear the same clothes every day, and spend their time podcasting when they should be studying the masters, but again, that's just me and to be fair I haven't seen it (and probably won't, as much as I endorse a movie-long torture for Justin Long). But click here for a much more generous opinion.
TRAFFICKERS (2012)
It's a South Korean crime thriller about human trafficking. Isn't that festive?
THE SPONGEBOB SQUAREPANTS MOVIE (2004)
What a strange, surreal, somewhat anti-climactic way to close out the column for the year. A ten-year-old cartoon feature featuring the voices of Alec Baldwin, David Hasselhoff, Clancy Brown, Jeffrey Tambor, and Scarlett Johansson. Well, that's 2014 for you. Didn't make a whole lot of sense, did it? Aw hell. We'll get it right next year, maybe.
Happy new year to all our readers, and best wishes for a happy and healthy 2015. Thanks for reading!
Latest posts by Jon Abrams
(see all)
---
Tags: Blu-ray, dvd, New Releases