Welcome to Daily Grindhouse's weekly listing of all that's new and available to purchase on Blu-Ray and DVD as of this past Tuesday. Sorry about the lack of timeliness on that. To be fair, most of the following movies would have made for strange Hanukkah gifts anyway.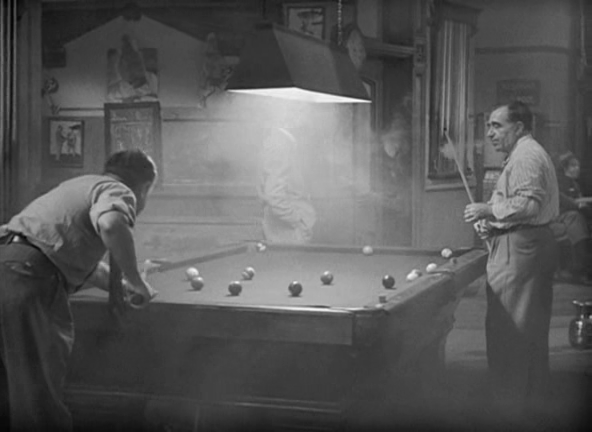 APPOINTMENT WITH DANGER (1951)
Wow, check out this logline:  "When a ruthlessly dedicated postal inspector investigates the murder of a co-worker, he finds that the sole witness, a nun, has been targeted by the killers."  They definitely don't make 'em like that anymore. How about making one less genre-classic remake in 2015 and instead make a movie about a post office detective teaming up with a nun against murderers? Make it a Danny Trejo vehicle and you have my dollars.
CONTINUUM: SEASON THREE
Rachel Nichols is great, and deserves to be a big action star. Haven't seen a minute of this show so I have no idea if it's worthy of her. Is it?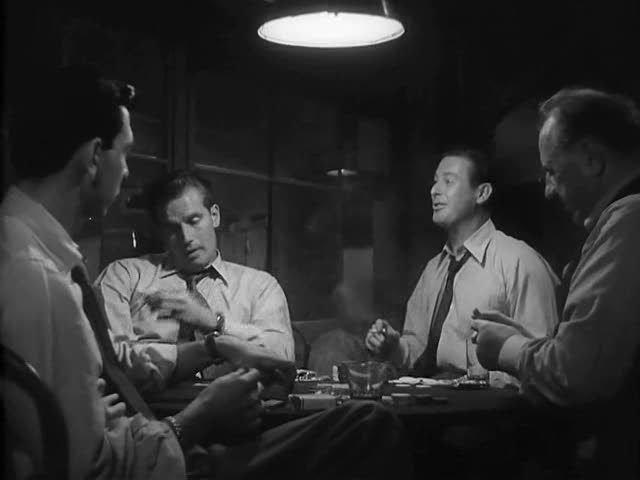 DARK CITY (1950)
On this Blu-Ray cover, you can see Charlton Heston feeding a love interest as if she is a baby bird.
DOMINION: SEASON ONE (TV)
Looks a lot like the 2010 movie LEGION, which is no good thing. Don't ask me, man. Pretty lady, that much I can say.
THE GOOD LIE (2014)
Brunette Reese Witherspoon just does it for me. I can't even say why. That aside, I've heard this film is a credible tribute to the Lost Boys of Sudan, a worthy topic for Western eyes to consider if ever there was one. So while I may show up for less noble reasons, I'll stay for the whole running time because I am trying to be a decent person.
HURRY SUNDOWN (1967)
Neat title, crazy cast, fresh cover art — so why is it I've not seen this one yet? See, this is why I enjoy doing this column. I've seen a bunch of Otto Preminger movies before but not this one, and now I more easily can, thanks to Olive Films.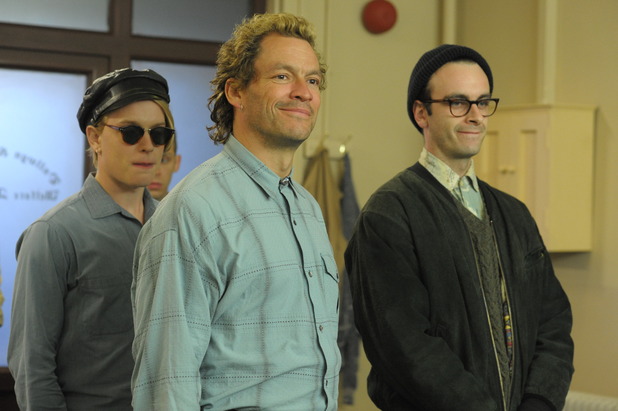 PRIDE (2014)
In the UK in the 1980s, gay activists campaigned to fundraise for mineworkers on strike, who were reluctant to receive their help for all the cultural reasons you might expect. A cast of popular and reliable British character actors act out this real-life story, which is about the kind of life lessons we apparently still need to learn thirty years later over here in America.
ROPE OF SAND (1949)
What is a rope of sand? Is it like Nerds Rope but grainier and less delicious? These questions aside, this thriller from the director of the aforementioned DARK CITY finds Burt Lancaster taking a lot of crap from great old screen nasties like Claude Rains and Paul Henreid until he gets fed up and gets at least one good punch in, as you can see from the Blu-Ray cover above. Sounds fun!
SKIDOO (1968)
Don't let the eclectic all-star cast fool you — or maybe do let them — this is one of the most notorious flops in film history, where a legendary director not at all known for comedy gave it a shot. In a recent episode of Gilbert Gottfried's invaluable podcast, cast member Frankie Avalon shared some stories about the making of SKIDOO. Listen to that here, and check out the movie if you dare.
SUCH GOOD FRIENDS (1971)
Big week for later-vintage Otto Preminger! Adorned with provocative poster art, this film is about a woman (Dyan Cannon) who finds out her husband has been cheating on her. Haven't seen this one but I imagine a 1971 Jennifer O'Neill (best known to our readers for SCANNERS, probably) would be something to see.
THE TRIP TO ITALY (2014)
Seen this! Funny. I'm a fan of Michael Winterbottom's cinematic experiments even when I don't care much for the movies, but one place he never fails is when he teams British comedians Steve Coogan and Rob Brydon, first in TRISTRAM SHANDY: A COCK AND BULL STORY, then in 2010's THE TRIP, which was followed by a limited TV series, and now by this shaggy sequel. I can't imagine these two guys hate each other and themselves in real life as much as they do onscreen, but it sure is fun to watch them do it.
UNION STATION (1950)
Here's a noir-era thriller where William Holden plays a police detective out to recover an heiress from kidnappers. Sydney Boehm, who wrote THE BIG HEAT, one of my favorite noirs, wrote this one also. Can't say I've heard of UNION STATION before today, but again, there's the value for me of doing this column. Hope there's some value in it for you too.
Check back with Daily Grindhouse momentarily for this week's new releases!
Latest posts by Jon Abrams
(see all)
---
Tags: Blu-ray, dvd, New Releases