Welcome to Daily Grindhouse's weekly listing of all that's new and available to purchase today on Blu-Ray and DVD.
There's some cool stuff out. I've got two Picks Of The Week, and those aren't even the only things I'm excited about. But in the interest of getting this posted on time (since that isn't always the case), I'm going to go light on the commentary again. I know there are a few people who enjoy my little quips and write-ups, so let me know in the comments if you miss that. Otherwise, here's all the stuff you can buy today!
As always, if you're inclined to buy anything you see here, you can get to the Amazon listing by clicking through the cover icons. Your support helps us keep Daily Grindhouse going.
L'AVVENTURA (1960)
My adoration of Italian cinema tends to be centralized around genre areas, although I have been working on becoming increasingly familiar with filmmakers like Fellini and Visconti. Michelangelo Antonioni is not one I know yet, and as ever, Criterion provides the friendliest introductions.
THE CONFORMIST (1970)
Bertolucci. Another Italian auteur. In my world. he's crucial, but as a co-writer of Sergio Leone's ONCE UPON A TIME IN THE WEST. Of course, he made some very different films as a director. This is an early example — I'm interested to see it because it was hard to choose an image to settle on for this article. So many of them, shot by the legendary Vittorio Storaro (APOCALYPSE NOW), are astoundingly striking. And for fellow "spaghetti" Western fans — the star of THE CONFORMIST is Jean-Louis Trintignant (THE GREAT SILENCE).
DON'T BE A MENACE (etc.) (1996)
Never seen it. Had I known this movie provides the spectacle of 227's Pearl (Helen Martin to you) in DEAD PRESIDENTS make-up, well, I still might not have seen it.
THE EXPENDABLES 3 (2014)
That party looks too crowded, really, and they started inviting guys I can't stomach, so I stayed home.
THE GIVER (2014)
That's what all my ex-lover-ladies call me. "The Giver."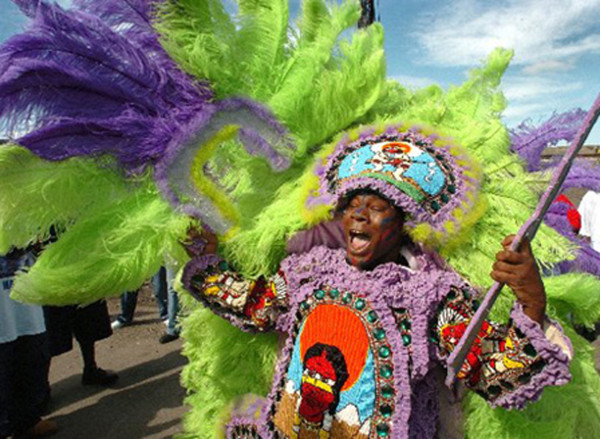 LES BLANK: ALWAYS FOR PLEASURE (1978)
This Criterion super-package is a collection of films from the documentarian Les Blank, who made many movies about musicians and at least one about Werner Herzog (BURDEN OF DREAMS).
THE LONG GOODBYE (1973)
A lot of Robert Altman films have been making their way to Blu-Ray lately. A lot of people would say that this is one of his very best, and from my experience I would tend to agree. It's a Raymond Chandler adaptation with a script from Leigh Brackett, who knew from Chandler. Elliott Gould is such a weird choice for the role of Philip Marlowe, it's somehow perfect. The whole cast is pretty amazing and surprising. Keep an eye out for a young Arnold Schwarzenegger, who sadly was never to work in an Altman film again.
TYLER PERRY'S A MADEA CHRISTMAS: THE MOVIE (2013)
Poor Alicia Witt is trapped inside this thing somewhere.
A MERRY FRIGGIN' CHRISTMAS (2014)
THE NOVEMBER MAN (2014)
Well, if you're going to buy this movie, this would be the month for it. By next week it's going to feel like yesterday's news. Not being too much of a Bond fan, I still do like the faint melancholy that this is a spy movie with a former Bond and a former Bond Girl. Maybe fans of those movies might like to give this one a shot.
NYMPHOMANIAC: EXTENDED DIRECTOR'S CUT (2014)
Fans may clamor for a collected KILL BILL, but where Tarantino continues to deny, Lars Von Trier eagerly supplies. I heard if you watch both NYMPHOMANIAC movies back-to-back, they give you a prize at the end. Or maybe they spit in your face and kick you in both shins. The rumor mill is unclear on that score.
*** PICK OF THE WEEK !!! ***
SAMURAI COP (1989)
Here is a micro-budgeted action epic about a mega-mulleted rogue cop who faces — no pun intended — off against beloved cult icon and gigantic-face-haver Robert Z'Dar. This film (if it can be called that) transcends description. It must be seen to be believed. And even after you have, you won't.
*** PICK OF THE WEEK !!! ***
Here is my long take on SHOCK WAVES, a truly nifty little production that is definitely the only Nazi-water-zombies-in-Florida movie I can name off the top of my head.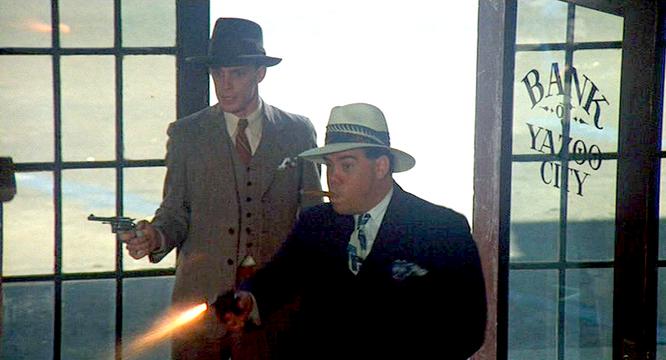 THIEVES LIKE US (1974)
Strangely enough, I've seen THEY LIVE BY NIGHT, but not THIEVES LIKE US. Yet. THEY LIVE BY NIGHT — no relation to John Carpenter's THEY LIVE — is the first feature of Nicholas Ray (REBEL WITHOUT A CAUSE). It centers around a pair of young lovers tied up with some older, meaner criminal types. Based on a novel by Edward Anderson, the story features characters with incredible names like Bowie, Keechie, T-Dub, and Chickamaw. Pleasingly, Robert Altman's film is based on the same book and retains those character names, ascribing them to a stock company of Altman regulars like Keith Carradine, Shelley Duvall, Bert Remsen, and John Schuck.
WHAT IF (2014)
Romantic comedies are sweet and all, but here's that picture of the most charming couple of the week again.
Latest posts by Jon Abrams
(see all)
---
Tags: Blu-ray, dvd, New Releases