Welcome to Daily Grindhouse's weekly listing of all that's new and available to purchase on Blu-Ray and DVD. Apologies for the late arrival! It's as simple, for once, as me forgetting to hit 'Publish.' Everything you see featured here is available as of this past Tuesday. If you're inclined to buy anything you see here, you can get to the Amazon listing by clicking through the cover icons. It helps us, your dear friends at Daily Grindhouse, if you do that, so please do that if you can do that.
STANLEY KUBRICK: THE MASTERPIECE COLLECTION 
All of Kubrick's movies, without exception, warrant close scrutiny. The only question is whether or not you want to buy them more than once, since I don't know anybody with a DVD or Blu-Ray collection who doesn't already own a handful of these films. In my personal experience, when it comes to hall-of-fame directors whose films are treated properly, the DVD t0 Blu-Ray upgrade is almost always worth doing, where finances allow. You simply can't watch a Kubrick movie on a tiny screen with a cruddy transfer and get as much out of it as you would with sterling picture and sound. But again, there are already some pretty quality releases of many of these films out there already. At a quick glance, it looks to me like these are all the ones Criterion doesn't have in their library (which are mostly the earlier ones). Included here are LOLITA, DR. STRANGELOVE, 2001, A CLOCKWORK ORANGE, BARRY LYNDON, THE SHINING, FULL METAL JACKET, and EYES WIDE SHUT. You also get a handful of documentaries, some new, others released elsewhere. The collection is exclusive to Amazon and may or may not be around that long.
THE DOCTOR AND THE DEVILS (1985)
Freddie Francis, the great cinematographer of THE INNOCENTS, had an interesting career as director, working mainly for Hammer. Along those lines — but not — is this sort-of telling of the story of Burke and Hare, the notorious grave-robbers and murderers who sold bodies to medical schools. Those parts are played here by Stephen Rea (THE CRYING GAME) and Jonathan Pryce (BRAZIL). Late-1980s James Bond portrayer Timothy Dalton is the central figure as the doctor to whom the criminals deal. Welsh poet Dylan Thomas wrote the original screenplay — well before his death, one must assume — which was then adapted by the esteemed Ronald Harwood, best known now for writing THE PIANIST. Brooksfilms produced, meaning this film, like THE ELEPHANT MAN, is part of the surprising lineage of movies for which we can thank Mel Brooks.

THE DOG (2013)
Have heard great things about this documentary, which focuses on the truth behind the incidents upon which DOG DAY AFTERNOON were based. That's a pretty common subgenre nowadays, isn't it? Documentaries about great movies based on true stories? I wonder when that started. This is a rhetorical question but feel free to fire off some answers at me.
FRONTERA (2014)
This drama about illegal immigration looked extremely compelling to me but it was in theaters for only a minute, so I plan to catch up with it now.
HERCULES (2014)
Is he dressed like a lion for the whole movie? Because I'd watch it in that case.
THE HOBBIT: THE DESOLATION OF SMAUG (2013)
In case you somehow need more of this stuff…
THE LEOPARD (1963)
For my money, the most beautiful woman ever to appear in movies is Claudia Cardinale.
There are other reasons to see THE LEOPARD, the 1963 Italian historical epic directed by Luchino Visconti.  Big, important reasons, in fact.  But you'd better believe that Claudia Cardinale is the only thing I paid much of any attention to, the first time I saw the movie as a scrawny 19-year-old undergraduate.
In THE LEOPARD, Cardinale plays Angelica, the fiancée of the nephew of Burt Lancaster's lead character, Don Fabrizio, an aging Sicilian patriarch who is watching older dynasties fade and younger generations arrive with increasing arrogance and decreasing couth.  Cardinale's character is the incarnation of that generation gap, and the focus of some scorn by the nobles in the movie.
Serious students of the mechanics of cinema will appreciate the craft of Visconti's direction of
THE LEOPARD
– the sweeping cinematography, the ornate production design, the
insanely
ornate costumes.  There is a legendary central 
ballroom sequence
, elaborately choreographed and clocking in at forty-five minutes, that in my own weird way I might compare to the gunfights in
HEAT
.  Maybe it's the length.
At 205 minutes in its full version (in other words: nearly three-and-a-half hours), 
THE LEOPARD
 a commitment.  Not to belabor a crude point, but it's probably a commitment worth making for serious students of female beauty:  With only a small amount creepiness, I have to admit that, with all of the impeccable craft and historical weight of
THE LEOPARD
, the basic appeal of the movie hasn't changed much for me, several years down the road.  To get a look at Claudia Cardinale in this particular movie, 25 when this movie was made and at the peak of natural human attractiveness, is reason enough to pick up
this Criterion package
.
And it should certainly be added that if you don't happen to align with my hetero-perspective you shouldn't feel left out – the man-pretty Alain Delon plays Tancredi, Cardinale's suitor. Basically THE LEOPARD has beauty for you in any direction you choose to look.
M SQUAD: THE COMPLETE SERIES (TV)
Every time I say Lee Marvin is my favorite movie star, I'm usually forgetting that he was a TV star first. Lee was a supporting player in movies for years, but it was this show that clinched his popularity primed him for big-time movie stardom. Been meaning to watch this forever. Now I can binge on it.
MALEFICENT (2014)
Not for me but that's okay. I love the original SLEEPING BEAUTY movie, it's one of the stealth-best Disney cartoons.  But I don't really need live-action versions of things that were already great as cartoons, and from my personal point of view I'm not sure why anyone would. That said, this is here if you want it.
MAN OF THE WEST (1958)
Anthony Mann's early-1950s Westerns with Jimmy Stewart are some of the best the genre has to offer. From the description of MAN OF THE WEST, looks like it could fit right in with those, only this one stars Gary Cooper, a star with his own persona to upend. I'm curious to see it!
A MOST WANTED MAN (2014)
As an admirer of Anton Corbijn's rock photography and in particular his previous movie THE AMERICAN, I was looking forward to this movie. Now that its star is no longer with us, I've been more reticent. Watching a great actor's final starring role can feel like closing the book on a career, which technically is what has happened. But I don't tend to go to movies for reality. In real life, the people I love the most have developed a habit of dying. In movies, the actors I love best are forever young and even the ones who are technically dead are immortal. That's part of the appeal, if we're being honest. I saw James Gandolfini's last movie, THE DROP, and it bummed me out. Because that's it. I'm sure I will make time to see A MOST WANTED MAN before the end of the year, but I'll already be going into the movie with a different relationship to it. Instead of "Anton Corbijn's latest movie" it'll be "one of Philip Seymour Hoffman's last."
THE NEWSROOM: THE COMPLETE SECOND SEASON (TV)
The two main characters on this show are named Will McAvoy and MacKenzie McHale, so I humbly venture to suggest this show is overwritten even before any of the characters speak. The central conceit, that this is the story of a fictional team that breaks the news centering around real-world news stories that happened two years beforehand, strikes me most frequently as unintentionally comedic. No matter how voluminously-composed the monologues are, I can't help feeling that show creator Aaron Sorkin is what I would call a bad good writer. Obviously he's a big talent, and so many of the country's greatest actors line up to work on his shows that clearly there's significant merit. But his work can be howlingly self-important, and wordy to the exclusion of telling a good story. To be fair, I haven't watched all of The Newsroom, but I did watch all of Studio 60 On The Sunset Strip in uneasy fascination, and that's what this reminds me of most. In my opinion, the best projects I've seen connected to Aaron Sorkin's name are CHARLIE WILSON'S WAR, MONEYBALL, and THE SOCIAL NETWORK. Movies. With directors. Directors who know how to take a dense script and make it visual. Sorkin's TV work is all about pointing the camera at actors, so they can hold forth with prolonged text-volleys. And that's not to my taste, to say the least.
THE NINTH CONFIGURATION (1980)
I don't know what I'm looking at up there but I promise you it makes me want to see the rest of the movie.
THE ONE I LOVE (2014)
The picture of Jessica Alba showed up during the Google Image search for this movie. I can't apologize for being me.
PETE KELLY'S BLUES (1955)
Jack Webb, who created Dragnet, was also a jazz aficionado, and this film he directed is focused around that world, corraling an incredible cast of then-known and then-unknown faces including Janet Leigh, Edmond O'Brien, Peggy Lee, Andy Devine, Lee Marvin, Harry Morgan, Ella Fitzgerald, and Jayne Mansfield. Wow!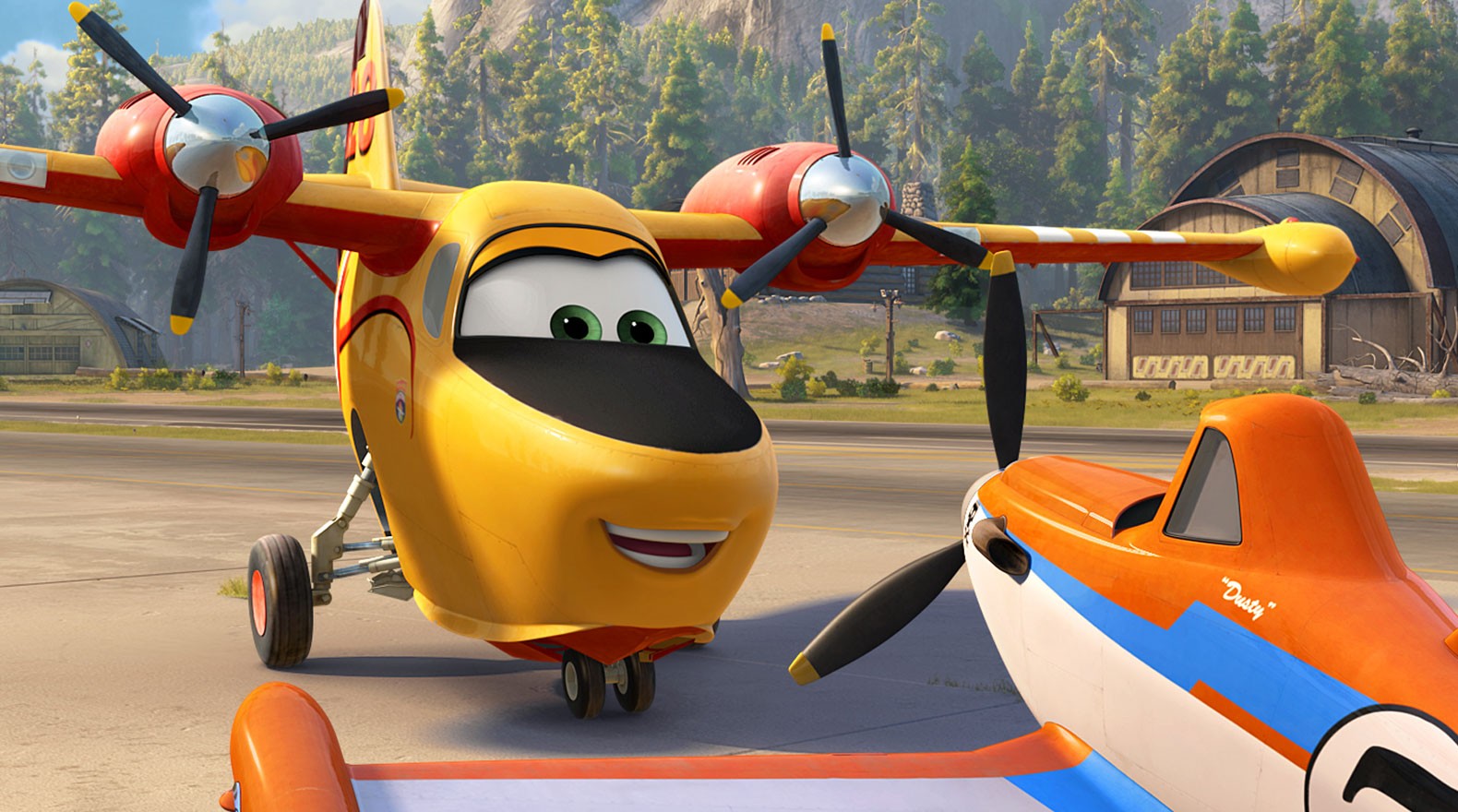 PLANES: FIRE & RESCUE (2014)
Boring. I want to see PLANES: COMMERCIAL FLIGHT, in which all the cartoon planes get nauseous from all the human beings farting and snarfing and complaining about in-flight snack service inside of them.
*** PICK OF THE WEEK !!! ***
THE SOPRANOS: THE COMPLETE SERIES (TV)
I'm midway through a full-series rewatch of this show right now, and I'm in awe. In retrospect it's even better than I thought at the time of original air. As I sit here this is threatening to become a full-on treatise on everything The Sopranos is to me personally and to American culture in the last decade or so of pop-art development. I'm not going to do that. It's tempting. Maybe I'll do a retrospective when I get through all six seasons. For now, here's a quick list of my current top-five favorite Sopranos characters, as it stands at this precise moment in time:
5. Feech La Manna.
4. Hugh De Angelis.
3. Adriana La Cerva.
2. John Sacrimoni.
1. Rosalie Aprile.
You can ask me why, but this list isn't scientific. Neil DeGrasse Tyson would certainly find holes in this science.
STEP UP ALL IN (2014)
I saw the previous film in the series, STEP UP REVOLUTION. Pretty sure that means I'm all in. Let's go.


VIVA MARIA (1965)
Wikipedia notes that some critics have compared BANDIDAS, the nuevo-Western starring Salma Hayek and Penélope  Cruz, to VIVA MARIA!, and since I am one of the few people you know who has seen BANDIDAS, I feel like I ought to do the due diligence and see what inspired it. VIVA MARIA! is a lesser-known Louis Malle film, starring Brigitte Bardott and Jeanne Moreau in a caper that is clearly as much of a lark as it is any kind of adventure film. In addition to being a south-of-the-border Western, VIVA MARIA! deals with the invention of the revolutionary human innovation known as the striptease, which is a subject about whose history I know precious little, surprisingly. It's rare to find a film that locates the common ground between Clint Eastwood and Carmen Electra. This is either a lost classic or something that is very, very French, but either way, I will need to take a look.
Latest posts by Jon Abrams
(see all)
---
Tags: Blu-ray, dvd, New Releases