Welcome to Daily Grindhouse's again-belated weekly listing of all that's new and available to purchase on Blu-Ray and DVD. I'm gonna keep my ramblings short and sweet this time around.
Warning: If you're a horror fan, this week is going to break your wallet.
THE 100: THE COMPLETE FIRST SEASON (TV)
A truly solid blend of science-fiction and teenage melodrama: If you think this show is just THE HUNGER GAMES in space, give it a shot and let it surprise you as it did me.
21 & OVER (2013)
I like Miles Teller. He's good in better movies. This is as positive as I can get here.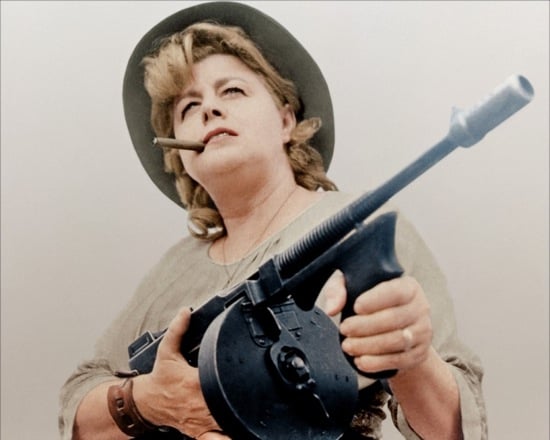 BLOODY MAMA (1970)
It's a gat-wielding Shelley Winters as gangster matriarch Ma Barker in this Roger Corman classic that features a cast including Bruce Dern, Scatman Crothers, and a young Robert De Niro and cinematography by the great John Alonzo (SCARFACE) — right there are a dozen good reasons to check this one out.
COME MORNING (2013)
Very unfortunate title.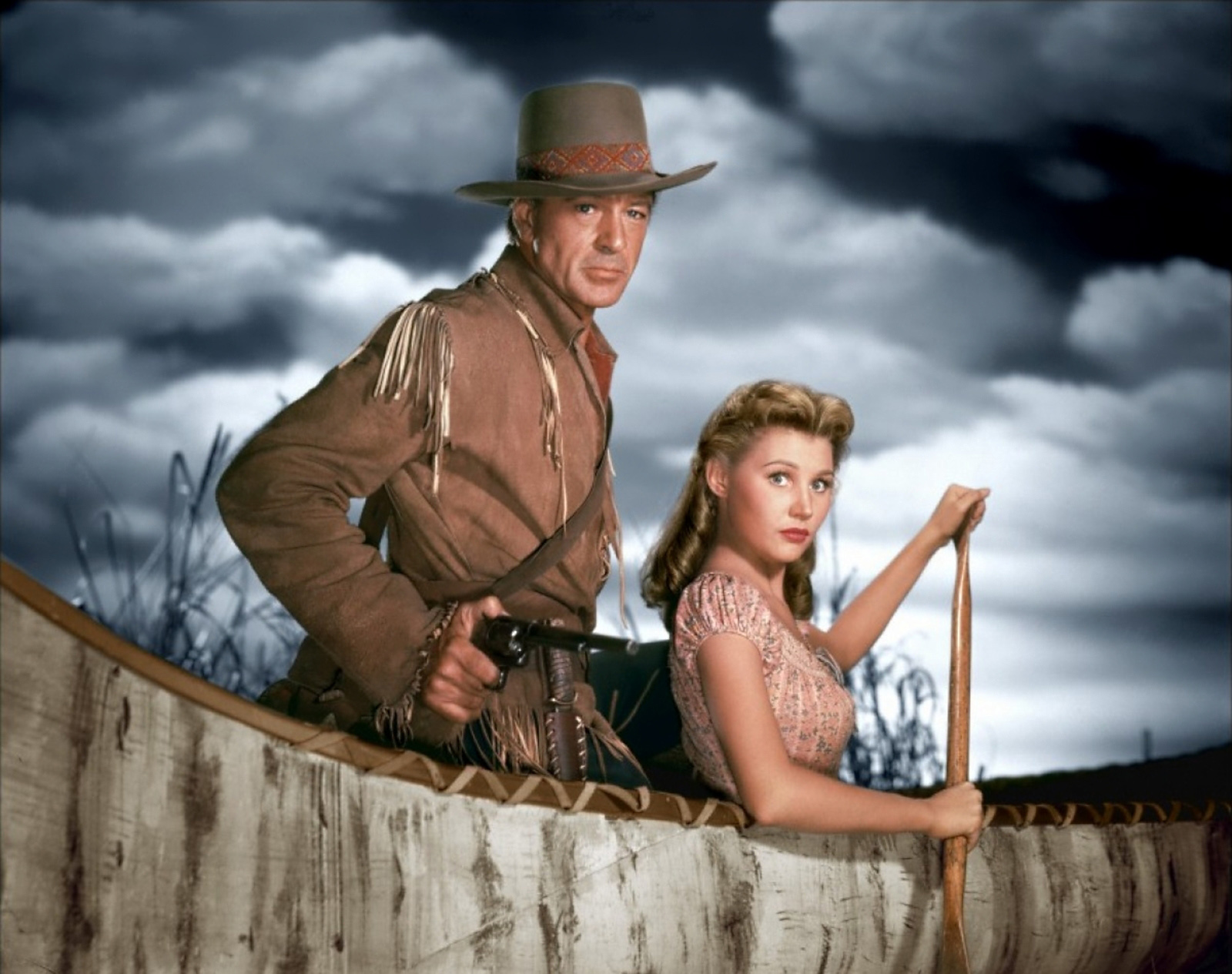 DISTANT DRUMS (1951)
That's an awesomely awkward studio publicity shot.  I'd like to see an entire movie about the making of that portrait. I'd also like to see this movie, which Wikipedia refers to as a "Florida Western." (If ever a genre were due for a comeback…) The under-sung director Raoul Walsh directed DISTANT DRUMS, which features the first known use of the now-way-overused "Wilhelm scream" — and it happens while a guy is getting attacked by an alligator. So put that in your trivia league and smoke it.
ELMER GANTRY (1960)
Richard Brooks: Another under-sung filmmaker nowadays. You don't get the sense people are discussing him and his films much, but he made BLACKBOARD JUNGLE, CAT ON A HOT TIN ROOF, IN COLD BLOOD, THE PROFESSIONALS (a personal favorite), and this — which was huge at the 1961 Academy Awards — which features the great Burt Lancaster as a con man on the church revival circuit.
THE EXORCIST: THE COMPLETE ANTHOLOGY
For my money, the scariest movie of all time (aside from that SCOOBY DOO movie with that dog with the hellish CGI eyes). I don't find THE EXORCIST all that scary for what happens on-screen. Instead, I find the message to be existentially terrifying. Here's where I explain that reaction in detail. I'm hesitant to recommend the entire five-film package here, even though it's surprisingly affordable — only because individual responses to the other four films seem to vary wildly. It feels safe to say that none of them enjoy the near-universal acclaim that THE EXORCIST deservedly receives, but for scholars and adventurers there's no reason not to explore the others as well. One of these days I'll take a look at all of them in order and write up my complete reactions. In the meantime, we've got a Daily Grindhouse review of THE EXORCIST III, and here's Outlaw Vern on NINJA III: THE DOMINATION, which is really just THE EXORCIST with ninjas and aerobics.
FIRESTORM (2013)
Starring the great Andy Lau, FIRESTORM was a hit in its native Hong Kong. It recently played New York City during this past summer's NYAFF and since I didn't get to see it then, I'm hoping to get a chance now.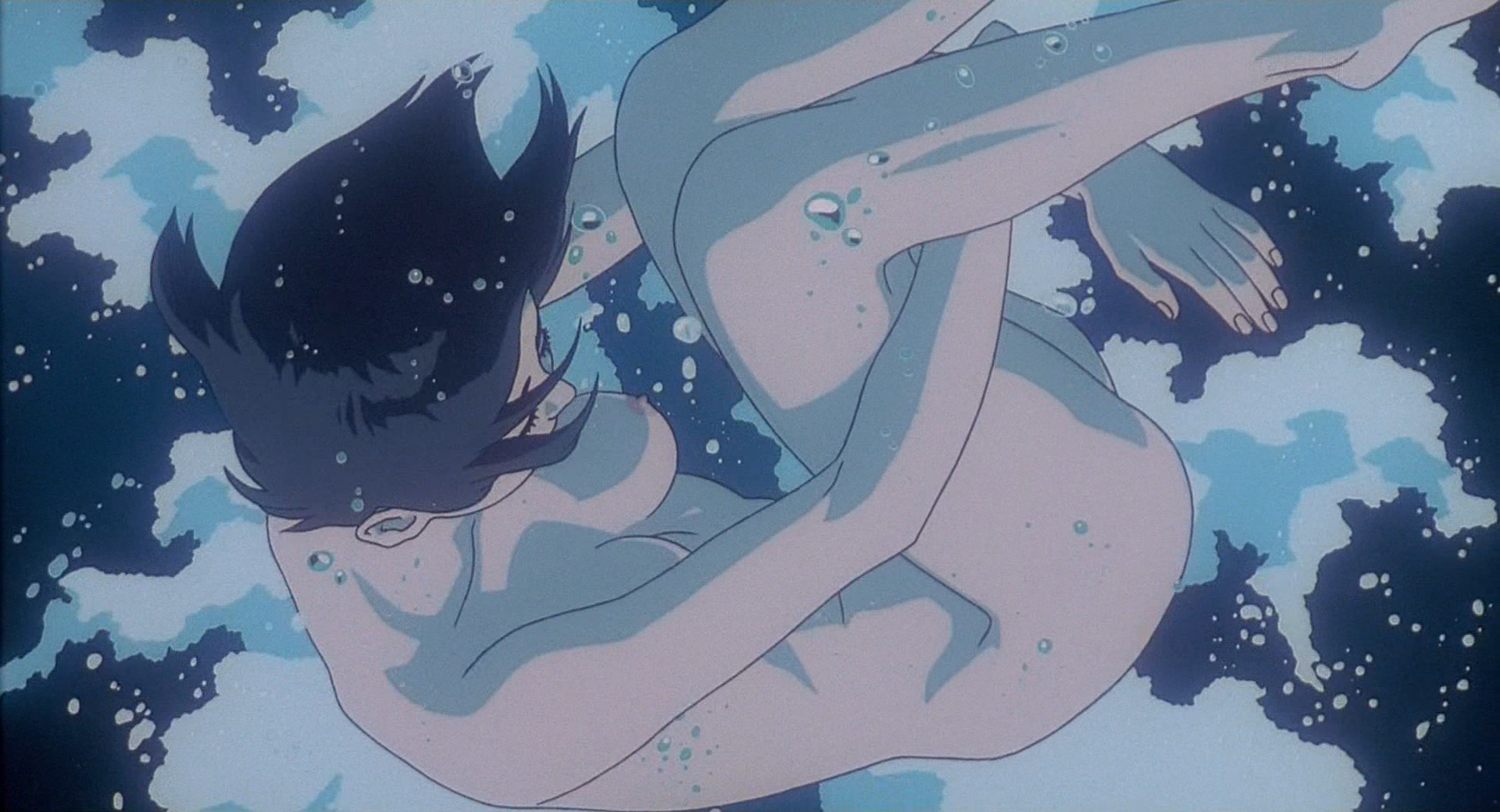 GHOST IN THE SHELL (1995)
I don't cover a lot of anime in this column, because that's opening up a can of worms — I don't know much about it and there's so much of it released every week that it'd double the length of every post — but I have seen this one and I do know it's regarded as a classic. Like pretty much all the anime I've seen, I was more impressed by the visuals than the story, but to be fair, I was extremely impressed by the visuals. I do have to admit I'm a little confused by the math — how is something released in 1995 celebrating its 25th anniversary? Anybody?
HALLOWEEN: THE COMPLETE COLLECTION
Well, this right here is a big deal. It's also a major mixed bag. You've got all eight HALLOWEEN films and then the two Rob Zombie movies, ten in total, all for a very reasonable price. Although maybe that's only if you divide it ten ways and believe all HALLOWEEN movies are created equal. The original 1978 HALLOWEEN is a stone classic, no arguments allowed. [Read my thoughts on HALLOWEEN here, including the raising of a very important question I don't think anyone else has ever asked.] The second is flawed but still basically worthwhile. The third is secretly awesome (although it feels like that secret has been getting out more and more lately). After that, we can open up the floor to as many arguments as you got.
** PICK OF THE WEEK!! **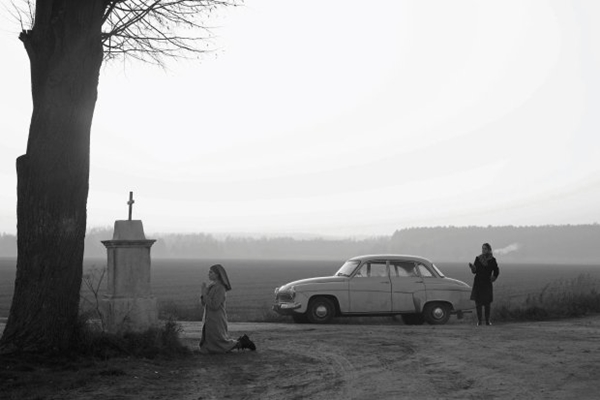 IDA (2013)
If I see a better movie than IDA released in theaters in 2014, I will consider myself one very lucky movie-lover. But I highly doubt that's going to happen. This is a movie about a young nun in 1960s Poland, about to take her vows when she's informed that she was born Jewish. With her one known relative, a caustic aunt with a troubled history, she sets out to find her family's final resting place. IDA looks like a prestige picture and it is, but also it's a road movie and a buddy movie, a coming-of-age movie and even a detective movie. That's not to imply that this is a film that is light of heart; it very literally carries the weight of the world. But I invoke those genre touchstones as a way to say that this is one highly watchable prestige picture. Sadly, most people — myself included — look at a black-and-white period picture about a Polish nun, and worry it'll be a chore to sit through, a homework movie. It's not that. For a movie set in the 1960s that looks for all the world as if it could have been made then also, IDA feels remarkably alive, current, relevant. It accomplishes so much in half the running time of any given superhero movie. This is a movie about faith, family, nature, nurture, history, pain, hope, hopelessness, and acceptance. It's about so many of the most important things in life, and it's only 80 minutes long. Surely you can squeeze that into your busy schedule, no?
** PICK OF THE WEEK!! **
THE INNOCENTS (1961)
Now here's a gorgeous black-and-white movie that actually IS from the 1960s. THE INNOCENTS is both luminous and unsettling. It's a genuinely creep-inducing ghost story that manages to milk the black-and-white and widescreen formats for all its majestic beauty. I wrote about THE INNOCENTS here. I said it then and I'll say it again: For horror fans, it's a necessity.
KEY & PEELE: SEASON THREE (TV)
Funny.
THE LAST OF THE UNJUST (2013)
This is important. I'm a little worn out after having seen one movie about the Holocaust already this week (the aforementioned IDA) so I'm reluctant to embark upon another, but as soon as I'm ready, I'm going to steel up and see this — for more, check out this article.
THE LEAGUE OF EXTRAORDINARY GENTLEMEN (2003)
Sean Connery is NOT having it with the Invisible Man.
MACBETH (1971)
That fella ain't got no head…
NEIGHBORS (2014)
Haven't seen it. Can't accept the fact Seth Rogen is now officially playing suburban dads.
PARANOIA (2013)
Harrison Ford now looks exactly like my grandfather. That makes me want to see one more Indiana Jones movie so bad!
THE ROVER (2014)
Can't wait to check this out. I thought ANIMAL KINGDOM was excellent but saw some room for improvement — this is that director's next feature, again with the sorely underheralded Guy Pearce.
RUN SILENT, RUN DEEP (1958)
Come for Clark Gable and Burt Lancaster. Stay for Don Rickles. (In a rare dramatic role!)

SAW: THE COMPLETE MOVIE COLLECTION
Got no good words for this franchise besides at least for once I had a good reason to Google pictures of Betsy Russell.
THE SIGNAL (2014)
Hey what's up Larry? I love your Dr. Meddows suit!
SOUTH OF ST. LOUIS (1949)
Never heard of it before today, though I like Joel McCrea and Dorothy Malone. I like how in that poster we can see the genesis of the "everyone's pointing their guns in different directions despite a clearly approaching enemy" format which we see so often utilized on the action-movie posters of today.
** PICK OF THE WEEK!! **
STAGEFRIGHT (1987)
Why is this labelled pick of the week? Son. Son. Son — that is an owl holding a chainsaw. You telling me you need a second reason to take your wallet out your pants?
TARAS BULBA (1962)
Clearly this must be watching or Yul Brynner wouldn't've worn that fuzzy hat and grown that funky mustache.
VERY GOOD GIRLS (2013)
"Two New York City girls make a pact to lose their virginity during their first summer out of high school." Since we've seen this plot play out about fifty dozen times from the male point of view, it's only fair that the fairer sex get a crack at it.
WE ARE THE BEST! (2013)
I've heard nothing but great things about this movie, which is about three Swedish girls in the 1980s who start their own punk band (during a time when music trends were definitively post-punk).
THE YOUNG SAVAGES (1961)
Doesn't it feel like lately there have been an average of five Burt Lancaster movies released every week? No complaints, he's great, it's just a weird trend. Our Burt Lancaster cup runneth over. This one co-stars Shelley Winters, and not for nothing but she's been showing up a lot lately too. THE YOUNG SAVAGES has an intriguing premise: Lancaster plays an attorney prosecuting the young killers of a blind Puerto Rican boy. John Frankenheimer had a way of imbuing dramatic situations with compelling bombast — yet again we have a movie I hadn't heard of before today, but one I'm now curious to see.
So that's this week. Tomorrow brings another huge batch of new releases — see you then!
Jon Abrams is a New York-based writer, cartoonist, and committed cinemaniac whose complete work and credits can be found at his site, Demon's Resume. You can contact him on Twitter as @JonZilla___.
Latest posts by Jon Abrams (see all)
---
Tags: Blu-ray, dvd, New Releases