Welcome back to Daily Grindhouse's weekly, occasionally timely, always rewarding gathering of all the newest DVD and Blu-Ray releases available to order or to buy in stores. September is kicking off in a huge way, so I'll quickly remind you to click through the cover icons to help us out, in case you see anything you plan to get, and otherwise get right down to it.
The biggest news this week is that Universal is releasing individual Blu-Ray editions of their classic Monster series. If I understand it correctly (and please correct me if I don't), all of these are already available in a collected package but now you can buy them one by one if you prefer to do it that way. Either way, I recommend getting them all. Few things in movies make me happier than these, and I've written at length about all but one of them. I'll include links to my articles. Check 'em out, they're fun.
MONSTER PARTY!
THE BRIDE OF FRANKENSTEIN (1935)
"BRIDE OF FRANKENSTEIN is campy, theatrical, broadly comedic, and daringly weird, particularly when viewed next to its darker, far more ominous predecessor."  
CREATURE FROM THE BLACK LAGOON (1954)
"The Creature, or the Gill-man as he's often called, is the only Universal Monster to have arrived after World War II.  As such, he has a much different, maybe weirder thematic significance than any of the others."
DRACULA (1931)
"Amazingly, and forever to its credit, Tod Browning's 1931 adaptation of DRACULA has retained its freshness after eighty years (!) of being used and reused and copied and recycled and parodied. This rendition of the book takes plenty of liberties with Bram Stoker's source material; it is totally stylized and somewhat messy and is not in the least bit boring."
FRANKENSTEIN (1931)
"The look of The Monster can hardly have the same impact today that it must have had when the movie was first unleashed on an unsuspecting audience – in fact, FRANKENSTEIN begins with a brief prologue where one of the actors comes out on a stage proscenium and gives an ornately-worded disclaimer warning the audience that what they are about to see might shock and disturb them.  Back then, the audience probably needed the warning!"
THE INVISIBLE MAN (1933)
"Dr. Jack Griffin, The Invisible Man, is different than the other [Universal Monster]s — in some ways the most disturbing.  He's arguably the least charming of them all."


THE MUMMY (1932)
"THE MUMMY has both nothing and everything to do with DRACULA and FRANKENSTEIN."
PHANTOM OF THE OPERA (1943)

THE WOLF MAN (1941)
"The werewolf just can't win.  He wants a happy life, he wants true love.  He really doesn't want to be an animalistic killer, but come the full moon, he don't got much choice."
AND NOW, BACK TO OUR REGULARLY-SCHEDULED RELEASE LIST…

14 BLADES (2010)
This is a recent wuxia film starring Donnie Yen, who you may know from IP MAN or IRON MONKEY, probably his biggest American crossovers so far. He did choreography for BLADE II and apparently played the bad guy in SHANGHAI KNIGHTS, but yeah, so really you need to see Donnie Yen's Hong Kong films to see him in his primacy.

CABIN FEVER: PATIENT ZERO (2014)
Believe me, that's just about the only still frame from this movie you want to look at. We have a Daily Grindhouse review that contains all the gruesome stills you can stomach, although I liked this movie more than our reviewer did. I despise the original, so it's only a testament to the regard I have for the work of director Kaare Andrews that I came to this one in the first place. The cool thing about Kaare Andrews is that he's a working comic book creator who also makes movies — I'm a fan of his mid-2000s Marvel series REIGN, which features an elderly Spider-Man and as such is easiest compared to THE DARK KNIGHT RETURNS. His current work on IRON FIST for Marvel is pretty promising also. His 2010 debut feature ALTITUDE was a nifty, stylish mindbender and his entry in 2012's 26-director-showcase THE ABCs OF DEATH was a stand-out, in my opinion. So while I have no interest in the CABIN FEVER universe, as it were, I appreciated how Kaare Andrews brings his distinctive visual style to the viral-outbreak genre, and he certainly commits all the way to the over-the-top gore gags anyone would expect out of a movie like this one. The only actor you're likely to recognize is Sean Astin, playing a similar role to his part in FX's THE STRAIN, and it's a nice out-of-character turn, defying expectations such a recognizable face brings. CABIN FEVER: PATIENT ZERO is plenty extreme but not overwhelmingly unique; it isn't one for the time capsule, but it's valuable for whatever genre experience it provided its director, from whom I can't wait to see more work. My general rule of thumb for any movie is that it show me something I've never seen before, and while there's plenty here I have seen before, there's also a vicious catfight between two rapidly decaying bombshells which is only ended by the swift application of a two-foot dildo to the skull. And that I hadn't seen before this weekend. (Although strangely, I saw it twice this weekend — I get invited to the strangest parties…)

CASPER (1995)
Look, there's your GHOSTBUSTERS 3. Satisfied? Can we stop talking about this now please?
DESTROY ALL MONSTERS (1968)
Look at that Blu-Ray design. It's like the album cover of "Straight Outta Compton" but with giant monsters. My love runs so deep.
DAFT DAY (2014)
That was a typo I decided to leave in there. All you mash-up DJs can now get to work on a Daft Punk/ Green Day remix, but it'll cost you royalties.
DRACULA (1979)
John Badham directed the 1977 disco epic SATURDAY NIGHT FEVER and then, for a follow-up, he did this, which I think counts as half a STAR WARS movie (enlisting as it does the talents of STAR WARS cinematographer Gilbert Taylor and composer John Williams), and has a talent bench so deep Donald Pleasence (Dr. Loomis in HALLOWEEN) isn't even the one to take on the obvious role of Van Helsing because Sir Laurence Olivier got to it first. The titular Count is played this time around by Frank Langella, who later played Skeletor and Richard Nixon so he's got the market cornered when it comes to the onscreen portrayals of history's greatest villains.
FABULOUS FROGS (TV)
This is here because I love frogs and also I love the above picture of Sir David Attenborough delightedly encountering a frog who clearly couldn't give even a fraction of a fifth of a fuck.

FIRESTARTER (1984)
An oddity. I mean, really. FIRESTARTER is the movie Mark L. Lester directed immediately after CLASS OF 1984 and immediately before COMMANDO. It's a movie based on a Stephen King novel, which really means you're taking your life in your hands, and to make matters even more confusing, it has a (quite good!) score by Tangerine Dream (SORCERER, THIEF, THE KEEP, NEAR DARK) and an incredible cast including David Keith (not to be confused with Keith David), young Drew Barrymore (who'd next appear in the King-scripted CAT'S EYE –see what I mean?), Martin Sheen, George C. Scott, Art Carney, Louise Fletcher, and Heather goddamn Locklear.This movie is a lot of things to a lot of people. It's no wonder The Prodigy was inspired to write such a bizarrely intense song about it.
FOR NO GOOD REASON (2012)
Ralph Steadman is the cartoonist who is most closely associated at this point with the work of journalist Hunter S. Thompson — it's Steadman's art that adorns FEAR & LOATHING IN LAS VEGAS, in addition to just about every book Thompson ever published. This is why Johnny Depp, a close friend of Thompson's who played (a version of) Thompson in the 1998 Terry Gilliam movie of the same name, is involved with the project — although Steadman also designed the poster for the 1980 movie WHERE THE BUFFALO ROAM, in which Bill Murray played Hunter S. Thompson. FOR NO GOOD REASON is a documentary about Ralph Steadman and his art, which spans decades and goes way beyond gonzo journalism — I greatly enjoyed his delightfully deranged edition of Ambrose Bierce's THE DEVIL'S DICTIONARY, for example, and you will too!

GODZILLA VS. MEGALON (1973)
That latest GODZILLA may have been a bit of a let-down, but that isn't stopping the flow of vintage GODZILLA adventures to Blu-Ray. And why should it? If there's one thing GODZILLAmovies teach us, it's that Godzilla cannot be stopped or slowed by disappointing movies about him. I wrote about many of the GODZILLA movies in a previous column. GODZILLA VS. MEGALON is interesting because it'd be more aptly titled GODZILLA & JET JAGUAR VS. GIGAN & MEGALON. There's a really interesting backstory to this one. Jet Jaguar is a robot built to defend humanity. He was created by a young student who won a competition held by Toho Studios. Godzilla wasn't meant to be the star of this movie. He only shows up when Jet Jaguar needs an assist. One of the more recognizable kaiju creatures, Megalon is a big beetle-looking bastard from the sea. When Jet Jaguar can't stop Megalon alone, Godzilla rides for Jet Jaguar. In turn, Megalon calls in Gigan, the surly hook-handed lizard-bird whom Godzilla defeated in 1972?s GODZILLA VS. GIGAN, with some help from Anguirus (who, it should be noted, falls into a deep hole at the beginning of this film but who happily returned the next year in 1974?s GODZILLA VS. MECHAGODZILLA).
According to the book Eli Tsuburaya: Master Of Monsters, GODZILLA VS. MEGALON is little-loved among most serious fans, but according to Wikipedia, the network television premiere of the film in 1977 was introduced by John Belushi in a Godzilla costume, which is one of my favorite extraneous Wikipedia details ever.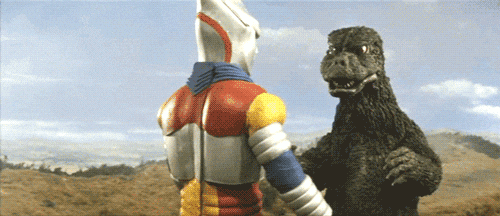 IT'S ALWAYS SUNNY IN PHILADELPHIA: THE COMPLETE SEASON NINE (TV)
Good show. Funny. Still funny. Nine seasons in and still funny.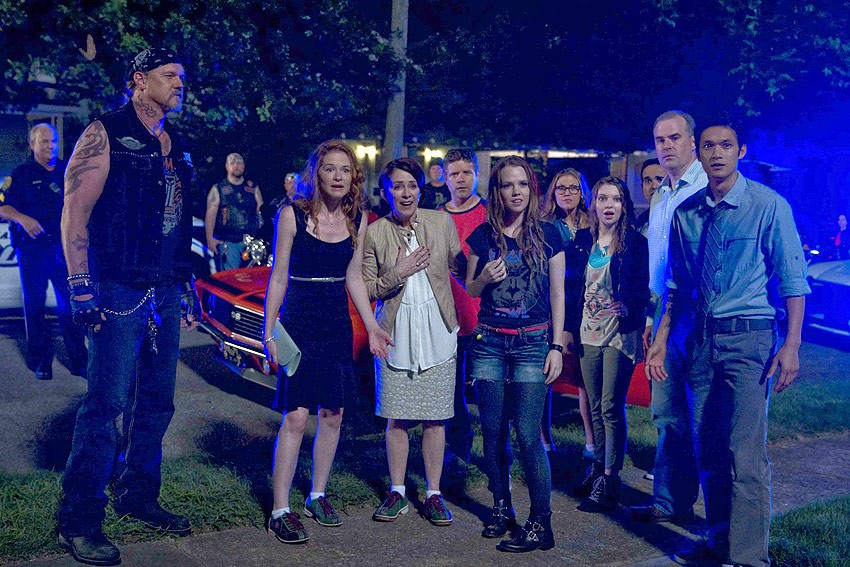 MOMS' NIGHT OUT (2014)
Boy, poor Sean Astin can't catch a break this week. First he's on a Dominican island with a flesh-eating virus and now he's in a Christian comedy with the woman from Everybody Loves Raymond. I don't think we have a single reader who cares about this movie, but MOMS' NIGHT OUT is notable for the hilariously manufactured non-controversy which the Fox News crowd tried to drum up when critics dared to suggest it might not be all that good. Those bleeding-heart liberal Obama-loving film critics are attacking our nation's stay-at-home mothers, went the temporary outcry of the persecution-complected, but then somebody shouted "Benghazi!" and off they went!
NIGHT MOVES (2013)
Kelly Reichardt makes good movies so I want to see this one and I will, but it's going to be so hard to set aside the association I keep leaping to with the title of the 1975 Gene Hackman NIGHT MOVES, which is so fucking rad and is totally a movie that should be at the front of everyone's mind. No, I'm not going to make a Bob Seger reference because I already went that route with FIRESTARTER.
THE ORIGINALS: THE COMPLETE FIRST SEASON (TV)

THE PEOPLE UNDER THE STAIRS (1991)
This is a lesser-discussed Wes Craven film, but a very vital one, and one that I'm due to revisit. I remember it working on me way back when — since it's one of the rare horror films of its time to prominently feature more than one black actor, it's a film that resembled the world I grew up in more than the lily-white suburbia of so many other 1980s and 1990s horror films. One of the most thoughtful of the great horror filmmakers, Wes Craven no doubt had this concern in mind. I think another reason THE PEOPLE UNDER THE STAIRS was so scary to me when I first saw it was that the protagonist was a kid, I mean pre-adolescent, even younger than the teenagers of  Elm Street — the age I was at the time. It's one thing to be a kid and watch THE GOONIES, or even Short Round in TEMPLE OF DOOM — I never worried about any of those guys. But a kid in a Wes Craven movie? All bets are off. (Also, I was too young to gamble.) Probably didn't help that "Fool" is one of my best friend's pet names for me.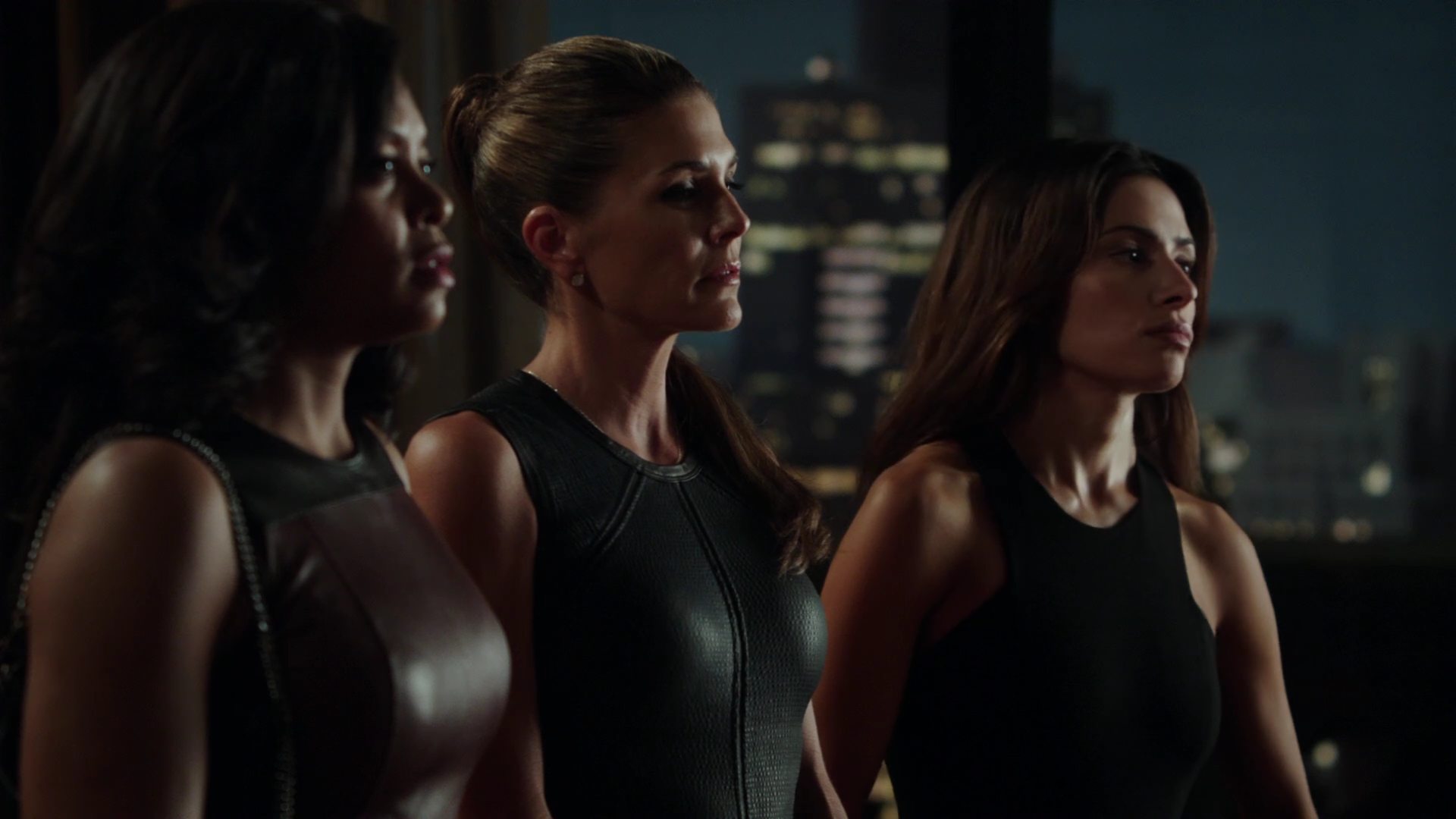 PERSON OF INTEREST: THE COMPLETE THIRD SEASON (TV)

RAIN MAN (1988)
THE RETURN (2006)
SPACE RAIDERS (1983)
THEY CAME TOGETHER (2014)


THE WATCHER (2000)
Dude.

WHITE NOISE (2005)
So that's this week, and if you thought this list was long, just wait until next week. Sorry I got a little quiet there near the end, but I ran out of strong opinions. Not a huge RAIN MAN fan and haven't seen anything else up there I failed to comment on. I'd rather not force an opinion and I figure I'd better conserve my energy, since like I said, next week is a bear.
Latest posts by Jon Abrams
(see all)
---
Tags: Blu-ray, dvd, New Releases