PULP FICTION went wide in theaters twenty years ago. It became a fairly huge deal fairly quickly. It's reasonable to assume that sites like ours might not otherwise exist without it. PULP FICTION is a movie that is tangibly intoxicated by movies, made by a hyper-vocal filmmaker notoriously proud of his cinematic obsessions. What a film advocate like Martin Scorsese does off-screen for vintage Hollywood cinema, Quentin Tarantino does for exploitation films. He talks them up. He references them. He treats them like sacred texts. That's peripheral business. One doesn't need to read a single interview to know it's all there already in the movies. Some critics have dismissed Tarantino as a pastiche artist. I'd argue that's his value. With the popularity of his films, he's been a major part of mainstreaming outsider genres and midnight movies, the stuff I and everybody at Daily Grindhouse love so much.
We are the people who would love this stuff anyway, but to have a guy like him out there, making movies that are taken that seriously by the critical and fiscal establishment, it broadens our access. If Quentin Tarantino had never hit so big with PULP FICTION, I'd certainly still love movies like THE BIG GUNDOWN and FRANKENHOOKER and DEATH SPA — but the fact that he did hit that big means that I can easier get my hands on a Blu-Ray copy of THE BIG GUNDOWN or FRANKENHOOKER or DEATH SPA. He proved there's a market. That's invaluable. And I don't hear it said often enough. Obviously I think PULP FICTION is a terrific movie, and there are plenty of other sources that will explain why that is. But I personally love PULP FICTION even more for what it is than for what its impact indirectly allowed us.
Here's what I wrote at the end of 2013, recommending this book which I still recommend, particularly on this particular occasion:
PULP FICTION: THE COMPLETE STORY OF QUENTIN TARANTINO'S MASTERPIECE (2013)
Is PULP FICTION Quentin Tarantino's masterpiece? I've suggested there might recently have been a challenger to that title. Some would call JACKIE BROWN his most adult film and therefore his best, while judging from the words notoriously spoken by Aldo Raine, the writer-director himself might point to INGLOURIOUS BASTERDS as the masterpiece in the bunch. Maybe his true masterpiece is yet to come, even. But let me not belabor the point: PULP FICTION is inarguably the one that landed Quentin Tarantino on the map, the one that — with respect to RESERVOIR DOGS — completely altered the flow of American filmmaking in the 1990s.
PULP FICTION was a cinema-quake whose aftershocks continue to be felt in movies to this day. It's an undeniable movie, and of all the books about its making that have appeared in the past two decades, Jason Bailey's eyeball-conquering volume is undeniably its most thorough tribute. It's all here, from Tarantino's origins and influences straight through the casting and the shooting of the film all the way to its reception and lasting effects. Avid fans may already know plenty of the tidbits detailed here — but here's everything all at once in one handy Tarantino-cyclopedia. This book is lovingly crafted and engagingly designed, stuffed with all kinds of key art and painted tributes. If you like the movie you will love the book, and if you love the movie you will bow to this thing.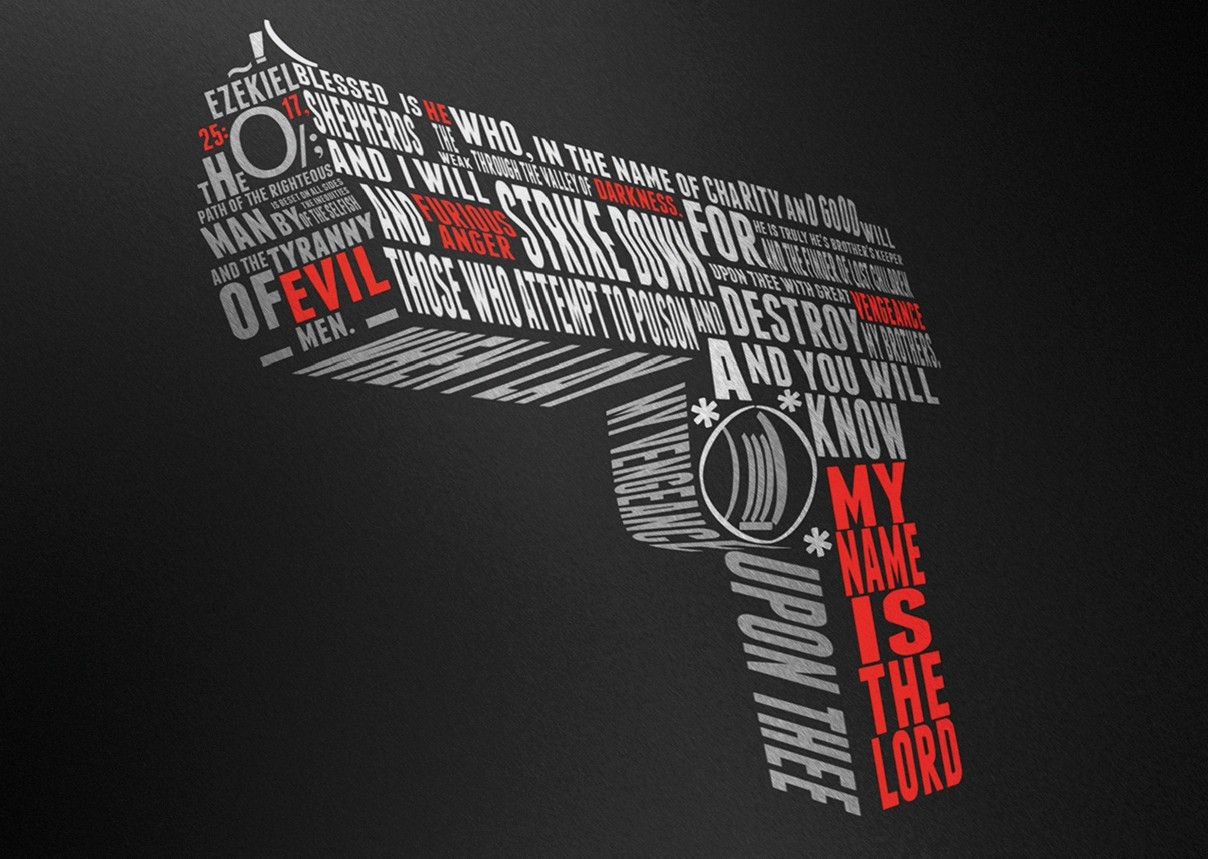 Latest posts by Jon Abrams
(see all)
---
Tags: Amanda Plummer, Anniversaries, Books, Bruce Willis, Burr Steers, Christopher Walken, Eric Stoltz, Frank Whaley, Harvey Keitel, john travolta, Maria de Medeiros, Movies, Peter Greene, Phil LaMarr, Quentin Tarantino, Rosanna Arquette, Samuel L. Jackson, Tim Roth, Uma Thurman, Ving Rhames