The 14th New York Asian Film Festival kicked off here in New York City this past Friday, June 26th, and true to form, your pals at Daily Grindhouse were sleeping it off until now, but we'll do a bunch of catch-up tonight and from here on out we'll be posting the line-ups for the festival's screenings daily.
The NYAFF is being presented by Subway Cinema (visit them here), and all of today's  screenings are taking place at the Film Society Of Lincoln Center (find a more complete rundown here).
Here are the Friday screenings, with pictures & summaries courtesy of the festival:
6:00pm

CHEN JIANBIN, 2014
CHINA | MANDARIN WITH ENGLISH SUBTITLES | FORMAT: DCP | 105 MINUTES
North American Premiere
With his directorial debut, actor Chen Jianbin walks in the footsteps of A Touch of Sin, No Man's Land, and Black Coal, Thin Ice and offers a hard-edged mainland noir where kindness and cruelty, madness and reason, greed and humanity all struggle for dominance and the fool might not be who you think . The hook here is Chen's amazing performance as the simple, slightly crude Latioazi, a goat farmer who has a son in jail. When a young mentally handicapped man follows him home one day and enters his life, it sets off a blaze and a chain of events follows, which bares China's class divide raw. His random act of reluctant kindness invites a parade of strangers and grifters all intent on draining Latioazi of what little he has.
A China Lion Film Distribution release.
8:30pm

PHILIP YUNG , 2015
HONG KONG | CANTONESE WITH ENGLISH SUBTITLES | FORMAT: DCP | 120 MINUTES
Opening Night | North American Premiere
Preceded by Star Asia Award presentation to Aaron Kwok on June 26, Q&A with Kwok on June 27
Director Philip Yung's PORT OF CALL's central incident is the brutal murder of a young 16-year-old Hunan girl who moved to Hong Kong with her family and fell into prostitution. Winding through time and grounded by Christopher Doyle's gauzy cinematography, the film follows both the story of the young girl's descent into sex work and Aaron Kwok's grizzled detective as he obsessively seeks an answer to the brutality of the murder. Kwok is astonishing here in his career's best role, with all the tics and haggard body language of a man beaten down by the violence that threatens to drown him at every turn. Stage actor Michael Ning is also chilling as the killer.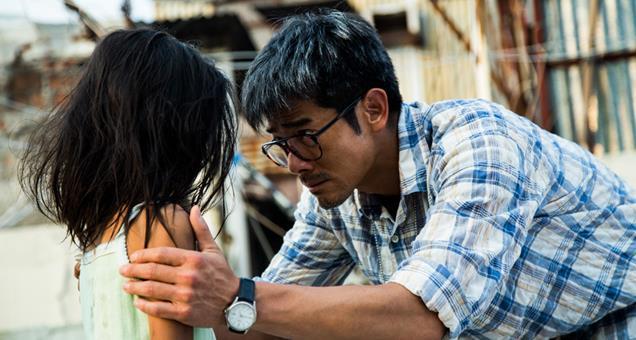 So that's Day One. See you back here in a minute for Day Two, 
Latest posts by Jon Abrams
(see all)
---
Tags: Aaron Kwok, Asian Cinema, Chen Jianbin, China, Christopher Doyle, Hong Kong, New York, Noir, NYAFF, Philip Yung, Screenings