Welcome to Daily Grindhouse's weekly listing of all that's new and available to purchase on Blu-Ray and DVD. This list features all the releases from two Tuesdays ago. Your forgiveness please. Trying to catch up. (Last week's list will be up directly afterwards.) There's enough good stuff here to reward your time spent scrolling through it, so let's get to it! 
AS ABOVE, SO BELOW (2014)
Matthew Monagle had some thoughts about this one for us back when it first hit theaters. For my part, I think the Parisian catacombs are a great setting for a movie (to the point where I actually already watched a horror movie with the same setting, coincidentally named CATACOMBS) but it's getting harder and harder these days to get me in on a low-budget horror venture in the found-footage format.
THE CONGRESS (2013)
I was impressed and troubled (in the ways intended) by Israeli filmmaker Ari Folman's animated documentary, WALTZ WITH BASHIR, which is one of the best films I saw back in 2008. THE CONGRESS is a sci-fi drama — an appealingly uncommon genre! — based on a story by Stanislaw Lem (best known for SOLARIS) about an aging actress taking on a new job. The cast includes Robin Wright, Harvey Keitel, Paul Giamatti, and Jon Hamm, an enviable group for a live-action feature let alone an animated one. This looks unusual and unique, and we like the sound of that around here.
*** PICK OF THE WEEK !!! ***
DAWN OF THE PLANET OF THE APES (2014)
When this movie came out this summer, comedian Mike Lawrence tweeted, "DAWN OF THE PLANET OF THE APES has a scene where a monkey fights a bear. That is my review." He spoke for me as well. Yes, I have all kinds of sociopolitical observations about this impressively-mounted franchise sequel, which deserves a seat beside its excellent predecessor as an example of how to do big-budget studio sci-fi pictures right, but really, it comes down to the simplest elements. A damning excoriation of the George Bush Jr. era AND an awesome series of animal fights — what the hell is there not to love?
THE EMERALD FOREST (1985)
Why did no one ever tell me that John Boorman made a jungle adventure movie starring Meg Foster and Powers Boothe and some blond Gary Busey archery kid in Ultimate Warrior make-up? WHY?
HICKEY & BOGGS (1972)
Now this is a legitimate moral conundrum.
I trust I don't have to recount the troubling allegations concerning Bill Cosby which have dominated the news cycle lately. It's been an upsetting leitmotif of an already-upsetting year. And few thinkpieces in 2014 have been more stupid and trivial than those asking "How can we still enjoy The Cosby Show now"? Maybe it isn't a cinch to turn one's back on pop-culture ephemera which has been tainted beyond redemption by the off-screen behavior of its major players, but neither should that be the first question that comes to mind. If Bill Cosby truly did do even a fraction of what he's been accused of having done — and with each new allegation against him and non-denial from the man himself it becomes that much more likely he did — then the only questions a decent person should ask involve how one might support those who have been damaged by those actions. In a purely ethical sense, our enjoyment of an artist's work, while not insignificant to us personally, is in fact insignificant when compared to the suffering of those directly victimized by that artist.
Believe me, I've gone back and forth on this issue. But eventually I decided that the person I want to be in life is the one who stands up against real-world injustice as I see it, and not the one who selfishly insists that real life ought not intrude on my own personal entertainment. Movies are everything to me. How could I possibly argue that the real world and movies are entirely separate from each other?
So it is with no small amount of reluctance that I am left preparing a goodbye to HICKEY & BOGGS. At the moment and probably for the rest of time it is hugely problematic to watch Bill Cosby, despite the uncomfortable fact that he is great in the movie, as he is in MOTHER, JUGS & SPEED, another gem from the 1970s which I love even more than this one. (Between these two movies I've got to part with five of my favorite movie characters at once — Hickey, Boggs, Mother, Jugs, AND Speed. Fuck!)
Cosby is Al Hickey, world-weary partner to Frank Boggs — played by Cosby's co-star from I Spy on TV and the director of the film, Robert Culp. The fantastic supporting cast includes James Woods, Rosalind Cash, Isabel Sanford ("Weezy!"), and Michael Moriarty. The cinematography, ably capturing the Los Angeles of the day, is by Bill Butler of JAWS, ONE FLEW OVER THE CUCKOO'S NEST, and STRIPES. And the script is the first produced credit of Walter Hill, so soon to perfect the buddy dramedy with 48 HRS. (both films being much lighter on comedy than one might remember due to their stars), whose man's-man sensibility is all over HICKEY & BOGGS, despite reported rewrites by Culp as director. HICKEY & BOGGS is a bleak and dark American detective picture, one of the most under-discussed of that decade, and it's a great hang, with two lead characters it's hard to shake. But shake 'em I've gotta, barring some late-stage revelation clearing the man playing Hickey in the court of public opinion.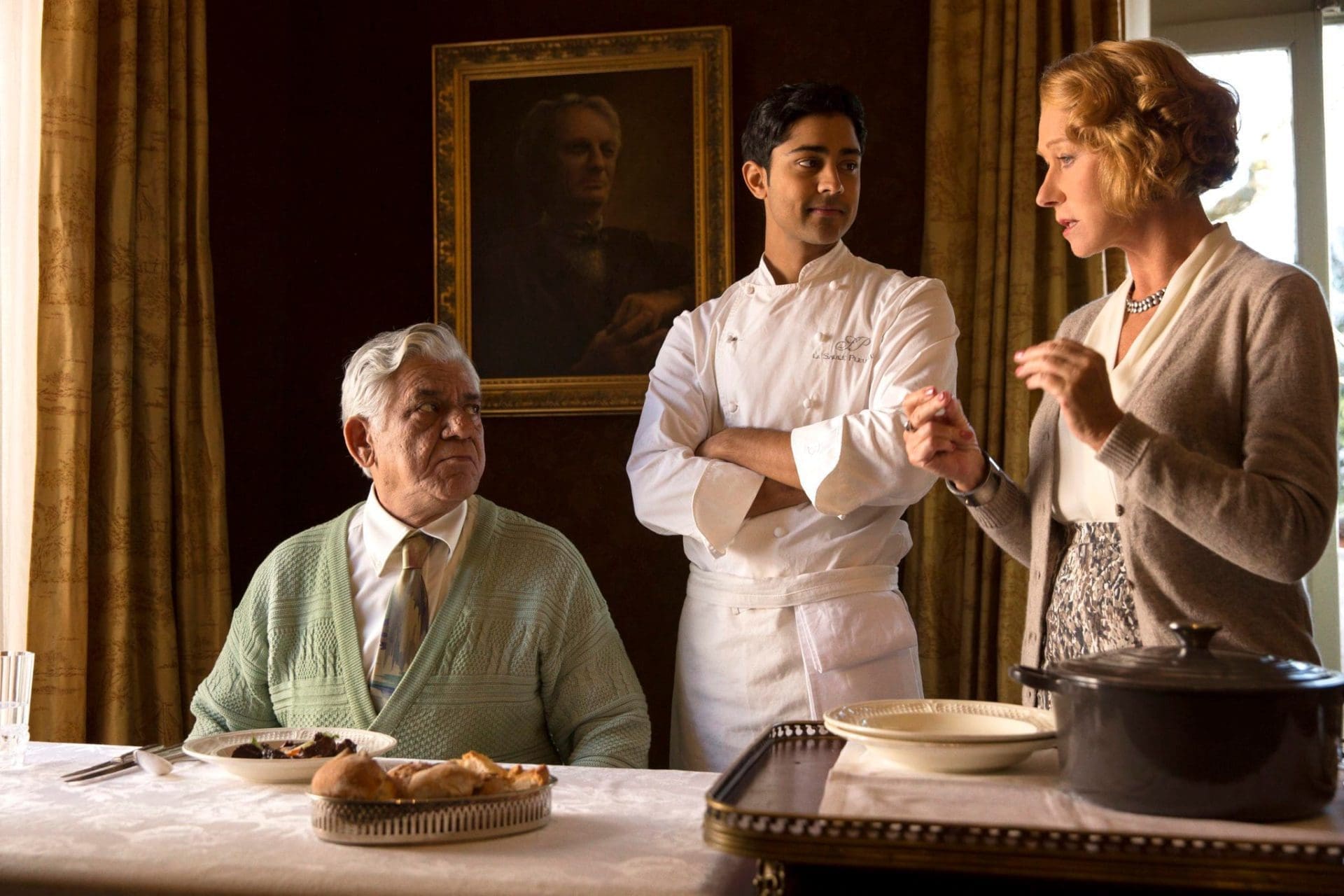 THE HUNDRED-FOOT JOURNEY (2014)
A worldwide hit of which I personally have very little awareness, this Lasse Hallström venture is a culture-clash romantic drama about a French chef and an Indian paterfamilias which has the rare honor of being endorsed by both Oprah and Spielberg. The point of interest to me is the idea of a script by Steven Knight, who provided the writing of films like DIRTY PRETTY THINGS, EASTERN PROMISES, and LOCKE, all of which are films you should see!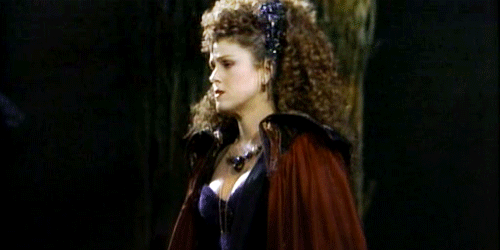 INTO THE WOODS (1991)
Pretty sure I saw this particular production in live form back in the day.  The reason it's hitting Blu-Ray now is of course the gargantuan "re-envisioning" careening into theaters this week, about which I'd prefer not speak. The original staging featured star turns by Bernadette Peters (VIGILANTE FORCE) and Joanna Gleason, a veteran stage actress who I imagine is still best known to film fans as Dirk Diggler's nightmare of a mother in BOOGIE NIGHTS.
JINGLE ALL THE WAY 2 (2014)
It'll end up being a photo finish to be sure, but it's probably a fool's errand to top the original.
JUSTIFIED: THE COMPLETE FIFTH SEASON (TV)
I'm not caught up on this season, but the previous seasons of the show have been a rare delight on television. While I don't agree with many critics who feel it captures the spirit of lead character Raylan Givens' creator Elmore Leonard's work, I definitely feel like the show has its own feel and appeal and it is a terrific showcase for some of the country's greatest character actors.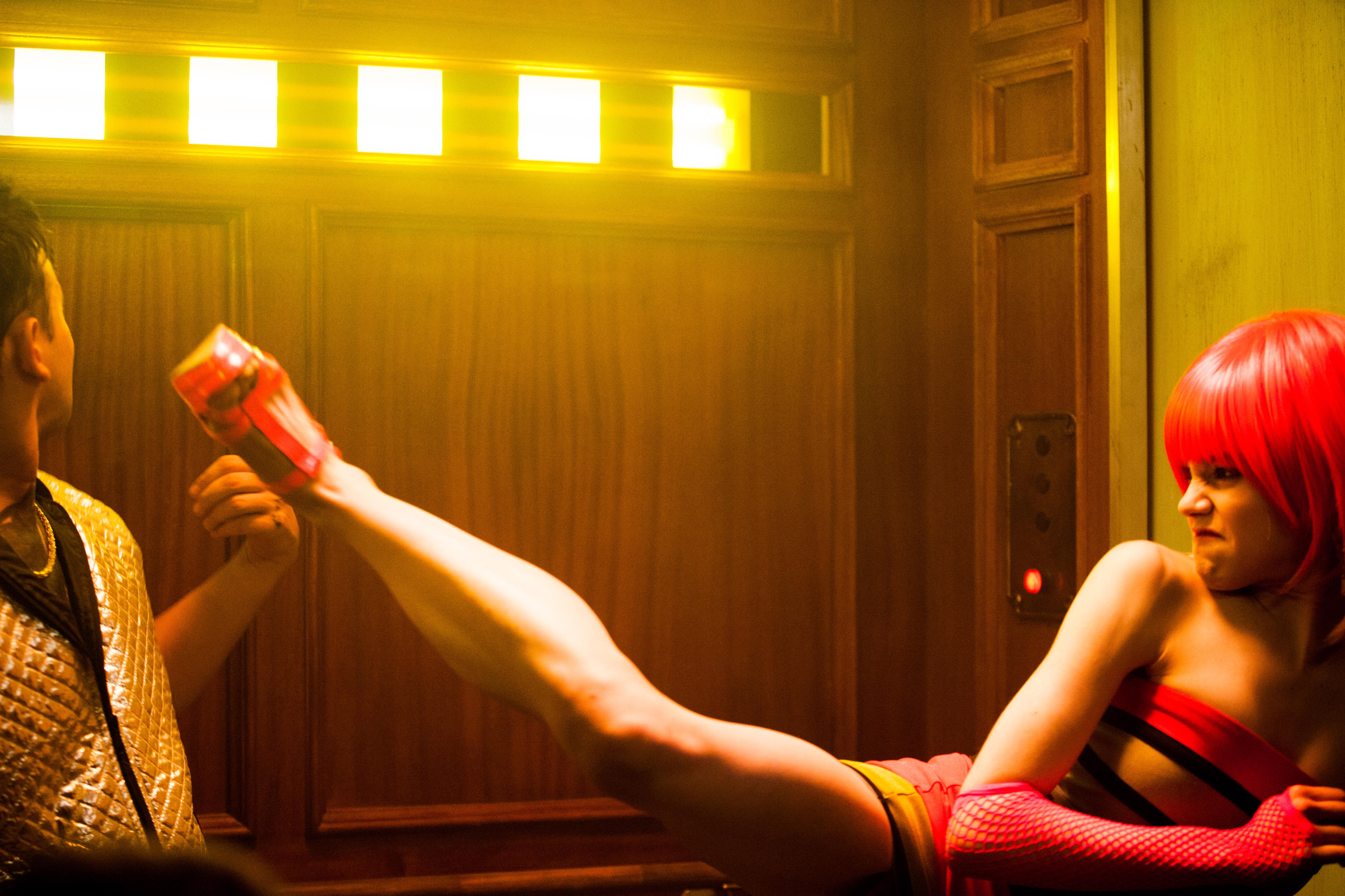 KITE (2014)
India Eisley is the daughter of Olivia Hussey (BLACK CHRISTMAS). I'm not a creep but that still feels like an important fact to be mentioned here.
LOONEY TUNES: BACK IN ACTION (2003)
Scripted by the great comedy writer Larry Doyle, directed by the beloved filmmaker and longtime Looney Tunes booster Joe Dante, scored by Jerry Goldsmith (PLANET OF THE APES) and shot by Dean Cundey (HALLOWEEN), this movie has pedigree for days. It's plenty of fun, although the Joe Dante Looney Tunes tribute that remains paramount is still GREMLINS 2. If you have kids this is a great movie to use to introduce them to the classic cartoons, if in fact you need to work backwards that way. Whatever it takes to get them there, really.
MR. SMITH GOES TO WASHINGTON (1939)
Generally acknowledged as a highlight for both director Frank Capra and star James Stewart, let's here remember the contribution of veteran screenwriter Sidney Buchman, who wrote the damn thing in the first place (from a story by Lewis Foster) and whose real life contained troubling echoes of the drama therein concerning a political figure called upon to exhibit integrity, when he was blacklisted by the studios for refusing to name names during the witch-hunt of the 1950s. It'd be a great script regardless, but the fact that it was a highlight in a career interrupted, and the fact that it continues to have pertinent resonance in the America today, makes the words crafted by Sidney Buchman still worth considering. I.E., "I wouldn't give you two cents for all your fancy rules if, behind them, they didn't have a little bit of plain, ordinary, everyday kindness and a little looking out for the other fella, too."
THE OFFENCE (1972)
Dig the British spelling. This is a 1972 cop film — directed by the very American Sidney Lumet in England — about a detective who kills a suspect in a hideous crime in anger. Sean Connery plays the detective, and apparently he throws at least one amazing punch in the film, as pictured above.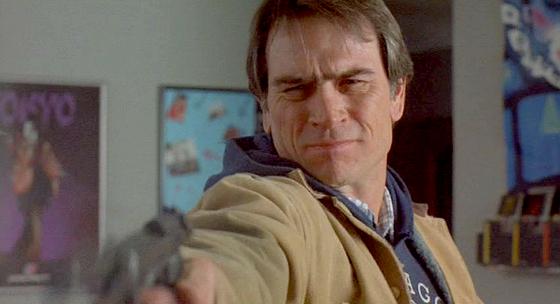 THE PACKAGE (1989)
To my shame, I did not before now know that Gene Hackman and Tommy Lee Jones had made a movie together, let alone one made by the capable thriller director Andrew Davis, then in the middle of a hot streak which included ABOVE THE LAW, UNDER SIEGE, and THE FUGITIVE.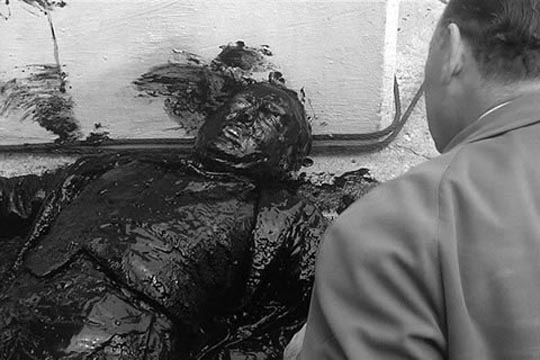 THE QUATERMASS XPERIMENT (1955) 
Also known as X THE UNKNOWN and written by Hammer mainstay Jimmy Sangster (HORROR OF DRACULA), this is a sci-fi nightmare with some incredible black-and-white imagery, as I learned from the most rudimentary Google search. I wish I was better acquainted with this movie because it looks pretty cool and spooky.
THE STRAIN: THE COMPLETE FIRST SEASON (TV)
I just can't with this right now.
TALES FROM THE CRYPT / VAULT OF HORROR
As well-versed as I am in the HBO Tales From The Crypt series (it helped feed my childhood interest in horror), I wish I knew better the original, notorious EC Comics of the 1950s and the 1972 film, directed by Freddie Francis, the cinematographer of films like THE INNOCENTS and the director of films like THE DOCTOR AND THE DEVILS. Now I can be! VAULT OF HORROR is the 1973 sequel, which is also based on stories from the original EC comics series. The Crypt-Keeper is here, but played by the venerable British thespian Ralph Richardson, not by an animatronic skeleton.


WITNESS TO MURDER (1954)
This thriller is a star vehicle for Barbara Stanwyck, who plays the titular witness to murder in a scenario that sounds incredibly similar to the concurrent REAR WINDOW. I'd like to be classy and thoughtful and talk more about that, but honestly I don't think I could properly close out this week's column without instead posting this quotation I found from THE EMERALD FOREST.
Latest posts by Jon Abrams
(see all)
---
Tags: Blu-ray, dvd, New Releases