Welcome to Daily Grindhouse's listing of all that's new and available to purchase on Blu-Ray and DVD. This is everything that came out in January, grouped as of each of the four Tuesdays last month.
If you want to know why this is only being posted now, it's because I'd planned to make a big change in the new year and make this column a monthly comprehensive guide rather than a weekly happening, but then I completely forgot about it.
So I'm doing great!
How are you all? Good January? 2015 treating you well so far? Good! This is gonna be a fun year, I hope. We'll go back to weekly columns from here on out. But for now, here's January!
JANUARY 6th, 2015
88 (2015)
Katharine Isabelle has been building to cult-idol status for years. She's got to be a role or two away from a breakthrough, particularly after her command performance in 2013's AMERICAN MARY. I had high hopes for this movie, which pits her against the lovably weird Christopher Lloyd, but having seen it, I've tempered my enthusiasm a bit. April Mullen's revenge flick looks great and Katharine Isabelle is reliably dynamite in it, but outside of the two above-the-title leads, there isn't a good performance in it. The story is a bit of a muddle, using the old stand-by of amnesia as a hook but bouncing confusingly between two versions of the same character: Katharine Isabelle as cold-blooded killer and Katharine Isabelle as confused and innocent and unable to recall that aspect of herself. Again, she's convincing in either mode but on the grander scale the movie feels like not much more than a pose. If you liked CRANK you may like this, otherwise the wait continues for an action film fully worthy of this actress.
ARCHER: SEASON FIVE (TV)
Well, see now, that right there just makes me want to go watch the MIAMI VICE movie again.
ATLAS SHRUGGED PART III: WHO IS JOHN GALT? (2014)
The answer to that question should always be another question: Who the fuck cares?
Who the fuck cares who John Galt is?
BLAM! 2015! Ain't taking nobody's shit!
BLACK SAILS: SEASON ONE (TV)
I don't know! I guess it's about pirates? Is it like SONS OF ANARCHY, only on tallships instead of motorcycles? Probably. Not my bag, I don't think. I like the girl in the Google search. That's as much as I know or am willing to find out.

 
BOYHOOD (2014)
This is bittersweet for me, as my own boyhood was circumcised many years ago.

THE BOYS FROM BRAZIL (1978)
That picture is steep with metaphor.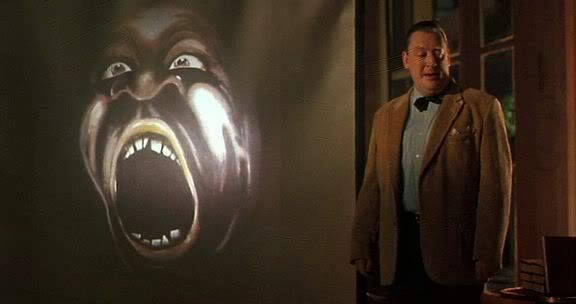 CANDYMAN: FAREWELL TO THE FLESH (1995)
Is that Bill Murray's other brother?
CHARLIE WILSON'S WAR (2007)
Good movie. Great Philip Seymour Hoffman performance. Aren't they all, though?
THE CONSTANT GARDENER (2005)
Crap, has it been ten years? I remember really liking the book, and thinking the movie was an interesting enough adaptation. But maybe it's time for a second run at it.
GET ON UP (2014)
Still wish it was Eddie Murphy who got that part.
THE GOOD SHEPHERD (2006)
Like THE CONSTANT GARDENER, this is another solid spy movie that I can't believe is a decade old already.  It's so odd that this and A BRONX TALE are the only two movies De Niro has directed. They're both good, but that's just about the only similarity between them.
THE GUEST (2014)
Every guy with the same taste in movies as me LOVES this movie. This is a case where I really, really want to get there, but I can't quite do it. I don't want to be under-impressed, though, so please, don't ask me. Ask somebody who loved it (like Mike) because it's worth a look even if you're like me and you think it's only about 70% what everyone who loves it says it is.
HEARTBREAK HOTEL (1988)
Sometimes it's best not to ask questions of the Google image search. You just post the picture of the gigantic Elvis impersonator and the tiny Marty McFly impersonator, and you move on to the picture of Horny Potter.
HORNS (2014)
This is based on a Joe Hill novel, which I've never read, though I've liked some of his other stuff. The director made PIRANHA 3D, which I really dug, but I've heard disappointing things about this movie. But who cares what I've "heard?" What am I, Liz Smith? I'm a horror fan. I'm gonna make my own damn mind up.
 
JANE FONDA'S ORIGINAL WORKOUT (DVD ONLY)
Formative.
LEFT BEHIND (2014)
Still haven't seen it. Still can't wait.
NO GOOD DEED (2014)
If a movie stars these two together, I'm gonna get around to it. That's just the kind of life I live.
 *** PICK OF THE WEEK !!! ***

THE SWORD OF DOOM (1966)
GREAT samurai flick. I can't decide if this is a great gateway drug to the genre, or a master class in it, but either way, you're going to want to see for yourself.
WORKING GIRL (1988)
Remember in the 1980s when you watched STAR WARS, INDIANA JONES, and BLADE RUNNER so many times you'd watch Harrison Ford in anything and ended up watching this a lot of times too? Especially because Sigourney Weaver from GHOSTBUSTERS and ALIENS was in it too? Or was that just me?
JANUARY 13th, 2015:
THE ART OF WAR (2000)
Wesley Snipes used to kick so many things in movies. We need more movies nowadays where Wesley Snipes kicks things.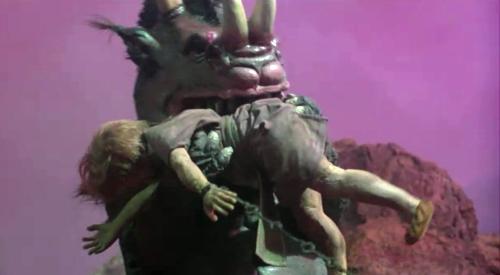 AT THE EARTH'S CORE (1976)
Out of this entire column, this was the most fun movie to search for pictures from. And I didn't even put up any of the dinosaurs' co-star, Caroline Munro! (Look her up, seriously.)
No stupid comments on the next few titles, which I either haven't seen or don't care about enough to comment upon (except DEAD MAN, which is great but you probably know that already.) No offense. Believe me, it's better this way.
THE BITTER TEARS OF PETRA VON KANT (1972)
BOARDWALK EMPIRE: THE COMPLETE FIFTH SEASON (TV)
CAPRICORN ONE (1978)
CONTRABAND (2012)
DANCES WITH WOLVES (1990)
DEAD MAN (1995)
THE FALCON & THE SNOWMAN (1985)
FINDING FELA (2014)
FITZCARRALDO (1982)
FOXES (1980)
FUGLY! (2014)
*** PICK OF THE WEEK !!! ***
GONE GIRL (2014)
Either I was on this movie's viciously cynical wavelength or else I'm a total freak, but either way I cackled all throughout. Pretty sure that was the point. This is a really fucking dark comedy. Considering how popular the book it's based on was (and still is), it feels like the movie didn't hardly make much of a dent in the cultural conversation. My general feeling is because it's a nasty movie. It's a poison pill, a burn book. It's cold fire. This movie burned everydamnbody. Nobody comes off well here, with the possible exception of the sister and the lady detective. It's an indictment of blue-state pretension, of red-state idiocy, of gossip-magazine back-biting, of ghoulish true-crime rubbernecking, of dumb cops and crooked lawyers, of pretty people and their seemingly perfect lives, of family, of community, of media, of relationships, of Tyler Perry, and so on and so on, for more than two hours. I haven't read the book so I can't speak to its insane popularity, but I can absolutely understand why this movie wasn't for everybody. This movie is sharp and designed to puncture swelled heads of all kinds, and most people are afraid of needles.
HONEYMOON (2014)
One of the last remaining stragglers in my to-see pile before I can finish off my best of the year list. (Believe me, I know what the date is.) Still hoping to get more horror on there!
THE IDENTICAL (2014)
Ray Liotta might have made a good Joker.
JERSEY GIRL (2004)
Not remotely as bad as you've heard. I mean the character naming is cringe-worthy and as always, so is Jason Biggs, but I like that this movie has its heart where  you can see it and there's a nice, low-key performance from George Carlin. Don't listen to haters all the time — not even me, since I've been tough on Kevin Smith lately. Not for this one. Not for this one.
JESSABELLE (2014)
JIMI: ALL IS BY MY SIDE (2014)
LOVE IS STRANGE (2014)
MARVIN'S ROOM (1996)
MEN, WOMEN & CHILDREN (2014)
MY LEFT FOOT (1989)
 ONCE UPON A TIME IN SHANGHAI 

(2014)
Once upon a time in Shanghai, it was not uncommon to experience obscene swelling in the extremities, particularly the fists.
THE RAZOR'S EDGE (1946)
Only seen the Bill Murray version. This one has Gene Tierney so it gets the edge by default.
REVENGE OF THE GREEN DRAGONS (2014)
Asian Danny Trejo!?!
*** PICK OF THE WEEK !!! ***
RIVER'S EDGE (1986)
Saw this for the first time only recently. In my mind I'd always assumed I'd seen it, but that's because I was thinking of THE RIVER WILD, which is a fine thriller but nowhere near as stark and original a meditation on youth and violence as this film is. In RIVER'S EDGE, a bulky, morose teenager (played by genre survivor Daniel Roebuck) spontaneously kills his girlfriend by strangling, and leaves her lying in the grass in the titular location. Instead of running, or panicking, he calmly tells his friends what he's done. None of them believe it at first, but then he brings them to see the body. The varied reactions between them are the heart of the piece. The girls, played by Ione Skye and Roxana Zal, are most immediately conflicted. It's Crispin Glover, as Layne, the unhinged ringleader of the bunch, who persuades them all to help their friend out by not reporting the murder — his steadfast allegiances are to the killer and he hardly seems to consider the victim, who was also their friend. This performance has to be seen to be believed. It ranks among the most bug-fuck of all the notable bug-fuck performances of the decade — Dennis Hopper in RED ROCK WEST, Eric Roberts and Jon Voight in RUNAWAY TRAIN, Michael Keaton in BEETLEJUICE, Bruce Campbell in EVIL DEAD 2 — Crispin Glover is way the fuck up there. The course of his entire career has its roots in RIVER'S EDGE. Layne's clearest opponent in the film is Matt, played by a very young Keanu Reeves, who actually comes off as a fair amount more decent than the character he's playing, although that really works for the story. When he makes the choice to defy Layne, Matt finds an additional adversary in his younger brother, Tim, who wants so badly to be part of the crowd that he's even more committed to covering up the crime than Layne was. Joshua John Miller is intense and unforgettable in the role, as he would be a year later in NEAR DARK, as a vampire much older than he looks. Also keep an eye out for the late Taylor Negron as a convenience store employee who runs afoul of the kids, and oh yeah, the aforementioned Dennis Hopper has a supporting role as the gang's honorary authority figure, Layne's dealer, who has a loving relationship with his blow-up fuck doll. Yeah, when Dennis Hopper becomes the voice of reason in a movie, you know things are way out of hand.
THE SCORPION KING 4: QUEST FOR POWER (2015)
Who knew this was still going on?
SEX WORLD (1978)
I aged two years during this Google image search.
THE SKIN (1981)
A Claudia Cardinale movie I haven't seen yet!
SUPERNOVA (2000)
A Walter Hill (kinda) movie I haven't seen yet!
THE TWILIGHT SAGA: EXTENDED EDITIONS (2008-2010)
This is the one where some pasty kid fights a fluffy doggy over a bored girl. You may have heard of it.
THE TWO FACES OF JANUARY (2014)
Haven't heard much about this one but at this point, it feels like Viggo doesn't get out of bed if the movie isn't worth it — not exactly a guy who hacks it out. So I'm guessing this is worth a look.
*** PICK OF THE WEEK !!! ***
A WALK AMONG THE TOMBSTONES (2014)
What you've got here is three masters coming together — Lawrence Block, the master crime novelist, Scott Frank, the master screenwriter and adapter, and Liam Neeson, the master actor when it comes to gravity and advanced-age ass-kickery. The opening shoot-out that kicks off the film is one of the best I saw in any movie in 2014 outside of JOHN WICK, and while the rest of the film settles into a more deliberate and fatalistic pace, it's no less engrossing. There's not much here you haven't seen before, but a good story is in the telling, and this one is — yup — told masterfully. Shamefully under-seen. We should be getting more Liam-Neeson-as-Matthew-Scudder crime flicks, not any more whatever-that-character's-name-from-TAKEN-is movies.
WETLANDS (2013)
THE YOUNG ONES (2014)
Michael Shannon made of sand is not happy with you, young ones.
JANUARY 20th, 2015:
ADUA E LE COMPAGNE (1960)
ANNABELLE (2014)
THE ATTICUS INSTITUTE (2015)
BANDIT QUEEN (1994)
LA BELLE CAPTIVE (1983)
THE BOXTROLLS 3D (2014)
BREAKING AWAY (1979)
BY THE GUN (2014)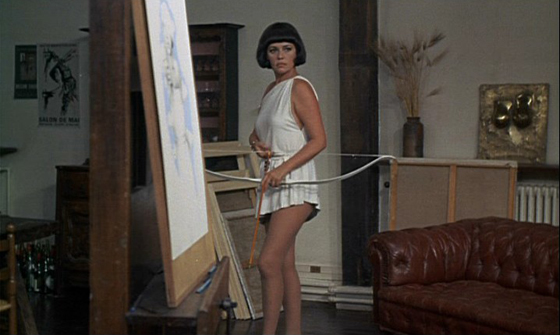 THE BRIDE WORE BLACK (1968)
*** PICK OF THE WEEK !!! ***

THE DROP (2014)
Again JOHN WICK is a point of comparison as I suggest THE DROP is the other great man-and-dog movie of the year. Not a lot of movies get dogs or why we love them, but these two movies do. Unlike JOHN WICK, this is a modest character piece that only sheds its civility and starts kicking faces in comparably late in the game, but it's such a well-done character piece, and we should be so lucky in this current climate to get a movie like it. I plan to write more about THE DROP after a second viewing.
THE GREEN PRINCE (2014)
LOVE IS THE DEVIL (1998)
LUCY (2014)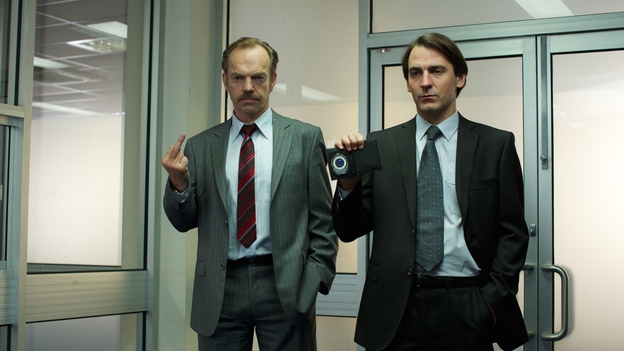 THE MULE (2014)
MY WINNIPEG (2007)
ON GOLDEN POND (1981)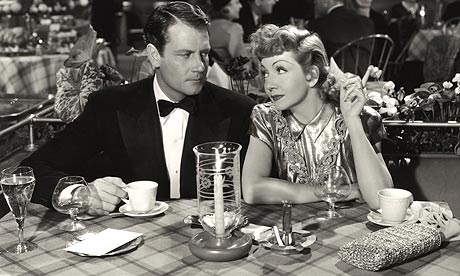 THE PALM BEACH STORY (1942)
THE PIRATES (2014)
THE PURPLE ROSE OF CAIRO (1985)
TRACK THE MAN DOWN (1955)
WAR AND PEACE (1956)
THE WEAPON (1956)
WHITE BIRD IN A BLIZZARD (2014)
WOMAN THEY ALMOST LYNCHED (1953)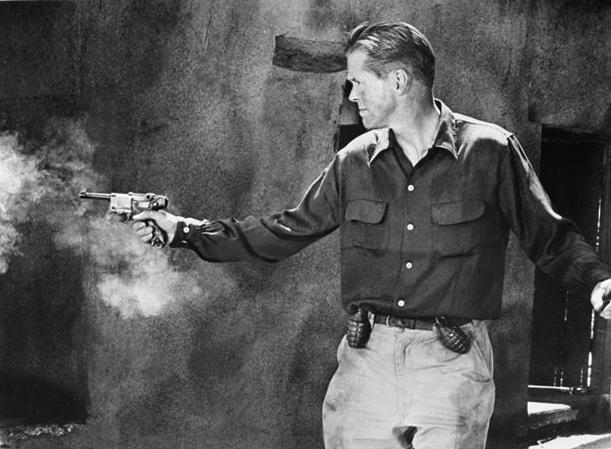 WORLD FOR RANSOM (1954)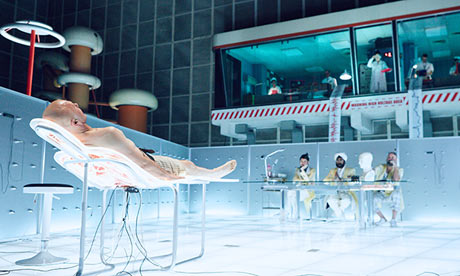 THE ZERO THEOREM (2013)
JANUARY 27th, 2015:
AMAZING GRACE (1974)
BEFORE I GO TO SLEEP (2014)
THE BOOK OF LIFE (2014)
LA CIÉNAGA (2001)
DOWNTON ABBEY: SEASON 5 (TV)
If this show teaches us one thing about British people, it's that they really love standing in a row.
FELONY (2013)
Joel Edgerton continues to look to me like a shit-kicking version of Conan O'Brien.
FURY (2014)
Normally an advocate of David Ayer, but after SABOTAGE, my gung and my ho have dimmed a bit. So FURY is mid-range on the queue at the moment. Hopefully all the goodness that wasn't in SABOTAGE went into FURY.
GOING UNDER (2004)

HENRY V (1995)
A HOLE IN THE HEAD (1959)
THE JUDGE (2014)
JUSTICE LEAGUE: THRONE OF ATLANTIS (2015)
KING (1978)
MY OLD LADY (2014)
OPEN WINDOWS (2014)
Haven't seen this yet but we did do a great interview with its director…
PORK CHOP HILL (1959)
THE REMAINING (2014)
THE REPLACEMENTS (2000)
SALON KITTY (DIRECTOR'S CUT) (1976)
THE USUAL SUSPECTS (1995)
*** PICK OF THE WEEK !!! ***
WHY DON'T YOU PLAY IN HELL? (2013)
We may have mentioned how incredible this movie is on this site one or two times before.
Now how about yours?
Latest posts by Jon Abrams
(see all)
---
Tags: Blu-ray, dvd, New Releases