We're back again! Welcome to Daily Grindhouse's weekly listing of all that's new and available to purchase on Blu-Ray and DVD. Everything you see featured here is available in stores or online as of today.
As always, if you're inclined to buy anything you see here, you can get to the Amazon listing by clicking through the cover icons. It helps our site if you can do that, so please do it if you can.
BANK SHOT (1974)
Poster by Jack Davis of MAD Magazine fame!
THE BRIDGE (1959)
THE COLOR OUT OF SPACE (2010)
COPS AND ROBBERS (1973)
It's a fine week for snappy 1970s poster artwork.
DOG SOLDIERS (2002)
Check out our review of the film here! We referred to it as one of the better werewolf movies ever, but fellow connoisseurs of the genre will know that can often be damning with faint praise.
*** PICK OF THE WEEK!!! ***
THE FISHER KING (1991)
A career highlight for a few mighty careers, for Terry Gilliam, for Jeff Bridges, and for Robin Williams, with wonderful supporting performances by Amanda Plummer and Mercedes Ruehl and one of the all-time great New York City moments with the pictured scene where a hallucinatory vision turns commuters at Grand Central Terminal, one of the busiest places on the planet, into romantic ballroom dancers.
FLED (1996)
A remake of THE DEFIANT ONES starring Laurence Fishburne and Stephen Baldwin, which sounds like an abject nightmare for Laurence Fishburne. "Well as long as we're chained together… Have you heard about our Lord and Saviour Jesus Christ?"
FORBIDDEN ZONE (1982)
That's Hervé Villechaize and Susan Tyrell up there, a combination which ensures this movie is mandatory. At the very least we need to get a making-of biopic starring Jack Black and Tilda Swinton.
THE FORGER (2014)
Anything with a Christopher Plummer performance in it is worth seeing. Anything. No matter what strange forest of Travolta hairpieces one must forage through to get there.
HARRY IN YOUR POCKET (1973)
James Coburn is Harry. If James Coburn wants to get inside your pocket, he's getting in there.
HORSEHEAD (2014)
Guess that title isn't a metaphor.
THE ISLAND OF DR. MOREAU (1977)
Seen just about every iteration of this story except for this one, which I've heard is pretty bad, but that never seems to stop me.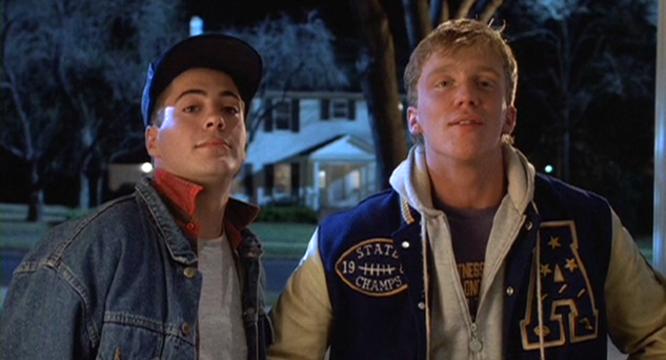 JOHNNY BE GOOD (1988)
This was a strange moment in movies.
LUPIN III:
THE CASTLE OF CAGLIOSTRO (1979)
One of the earlier films by Hayao Miyazaki to reach the Blu-Ray format, although I guess I don't need IMDb to tell me there were at least two before this one.
THE MEAN SEASON (1985)
Would not have expected to find out there was a thirty-year-old Kurt Russell movie I'd never heard of before today, but you live, you learn. Ergo, you die, you don't learn. So I guess if you don't like to learn, might as well give up the ghost now.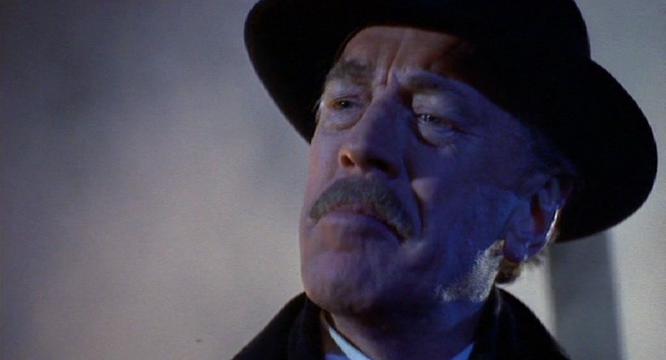 NEEDFUL THINGS (1993)
Did you know that Max Von Sydow used to be JK Simmons?
PIT STOP (1969)
I wrote a lot about two Jack Hill films, COFFY and FOXY BROWN, a couple weeks back. No Pam Grier here, but there's a hot young Sid Haig if that's your speed!
POUND OF FLESH (2015)
I like Van Damme. He's a worker. Compare him to guys like Steven Seagal and Chuck Norris in particular and there's no contest. And with Van Damme, you occasionally get something really interesting like JCVD or the UNIVERSAL SOLDIER series. Here's the summary of POUND OF FLESH: "A former black-ops agent begins a blood-soaked quest to find the organ thieves who stole his kidney before he could donate it to his dying niece." Classic Van Damme premise. I'm gonna see this soon as I can.
SOUL PLANE (2004)
Your Sofía Vergara film retrospective begins here. I've seen way too many Sofía Vergara movies, man. Even seen CHASING PAPI. Yeah. Been on that Sofía Vergara tip since the Univisión days. There's little pride in it. I'd be more excited about SOUL PLANE if Redman were in it. I'm a fan of the Method Man/Redman comedy team. This cast is a mixed bag. There are under-utilized guys like DL Hughley and John Witherspoon here and there, and it's an early lead role for today's comedy superstar Kevin Hart. But, you know, Tom Arnold. And Snoop's kind of the anti-actor. I'd love to see this cast on Inside The Actor's Studio, come to think of it. Maybe for the silver anniversary.
*** PICK OF THE WEEK!!! ***
STONE COLD (1991)
Directed by action-film lifer Craig R. Baxley and starring Lance Henriksen as one of his most reptilian villains, STONE COLD is so much better than you're probably thinking it is if you've never seen it before. It's almost a referendum on the action films of the previous decade, the 1980s, the age of action-movie excess. STONE COLD takes just about every last Shane Black/Joel Silver/Arnold Schwarzenegger action cliche and mixes it up in a super-charged stew of over-the-top pyrotechnics. The star is former pro-footballer Brian Bosworth, who barely registers as a personality. He's more of a blunt instrument, a punching-and-shooting delivery system, which whether intentional or not on the part of the filmmakers is a reflexive commentary on the hyper-macho action theatrics of the decade's definitive action stars, Schwarzenegger and Sylvester Stallone (in RAMBO mode). DIE HARD is one of the decade's best action movies, if not the best, due to the combination of Bruce Willis' charisma and also the impeccable action craft. STONE COLD demonstrates that, even without movie-star charm, an action movie can still kick all manners of ass as long as the production team knows what the fuck they're doing, which Craig Baxley and his stuntmen most definitely do.
*** PICK OF THE WEEK!!! ***
SUGAR HILL (1974)
At the peak of "blaxploitation," somebody had the inspiration to mix in the zombie genre. That's how SUGAR HILL happens. And in the role that anyone might otherwise expect to be played by Pam Grier, the miraculous Marki Bey proves herself to be a mighty fine protagonist in her own right. It's to the detriment of all movies that she only worked a few more years after SUGAR HILL. Sometimes a little sliver of Heaven is all you get. I've got this Blu-Ray at home now, so expect more words on the subject soon.
SURVIVOR (2015)
Strange that a movie pairing these two stars isn't a little more high-profile. This is the first I'm hearing of it, not that advertising makes or breaks my viewing decisions.
THE THING WITH TWO HEADS (1972) 
The world needs this movie now more than ever. Holy shit. Revel in the trailer. "A bad idea…"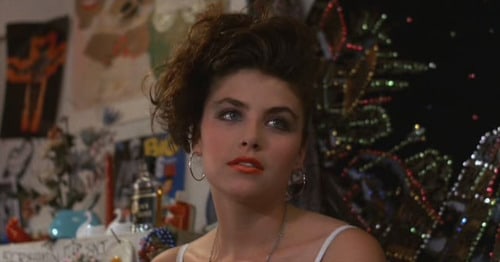 THRASHIN' (1986)
An early starring role for a very blond Josh Brolin, THRASHIN' is part of the first wave of skateboarding movies that kinda sorta rocked the suburbs once upon a time. Everything's nostalgia to someone. This isn't mine. I don't know, guys. I don't have much left in the tank. Kinda blew my load thinking about SUGAR HILL. If you don't mind, I'm gonna go watch some movies during this refractory period. See you next week.
Happy consuming,
Latest posts by Jon Abrams
(see all)
---
Tags: Blu-ray, dvd, New Releases