Welcome to Daily Grindhouse's weekly listing of all that's new and available to purchase on Blu-Ray and DVD. Everything you see featured here is available as of Tuesday. If you're inclined to buy anything you see here, you can get to the Amazon listing by clicking through the cover icons. (It helps us, your dear friends at Daily Grindhouse, if you do that, so please do that if you can do that.)
THE COMPLETE JACQUES TATI
This set from Criterion is a huge deal, as it includes all six of the filmmaker's feature films — JOUR DE FÊTE, MONSIEUR HULOT'S HOLIDAY, MON ONCLE, PLAYTIME, TRAFIC, and PARADE — and so I'm putting it first. Also, I'm not sure how I would alphabetize it.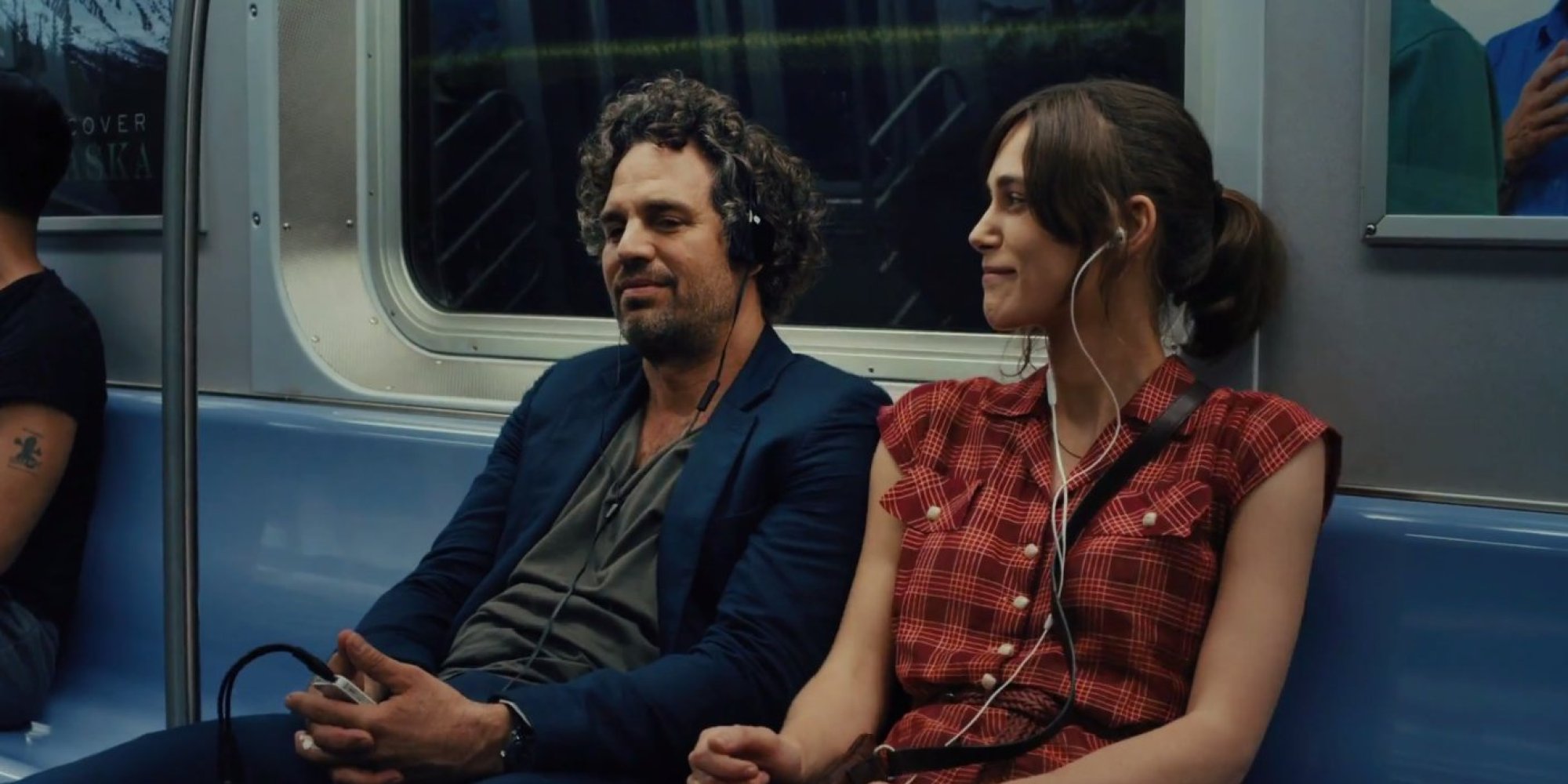 BEGIN AGAIN (2013)
Never saw ONCE. That whole phenomenon eluded me. Heard good things, though. I like these two lead actors a lot, and this ecstatic review by our friend Mike McGranaghan does register.
BLADES & BATTLES COLLECTION
Every still frame I find for MORTAL KOMBAT: ANNIHILATION makes me chuckle louder than the one before it. Here, have another:


CHILD OF GOD (2013)
Directed and co-written by James Franco, who also appears in a supporting role. I do not know where James Franco finds enough hours in the day. I can't even bring in this column on time most weeks!
CLASH OF THE TITANS (2010) / WRATH OF THE TITANS (2012)
Any excuse to put up a picture of Gemma Arterton, I suppose.
*** PICK OF THE WEEK !!! ***
COMPAÑEROS (1970)
With DJANGO, Sergio Corbucci made the single most influential "spaghetti" Western outside of A FISTFUL OF DOLLARS, and with THE GREAT SILENCE, Corbucci made a straight-up masterpiece, regardless of genre. But DJANGO is pretty damn grisly and THE GREAT SILENCE quite possibly has the downiest down ending of any movie I've ever seen. With COMPAÑEROS he had a little more fun.
COMPAÑEROS borders on slapstick, quite frankly. The odd-couple pairing of the two heroes is apparent before either of them says a word: Cuban-born Tomás Milián, as he so often did, plays a Mexican, in this case a beret-wearing revolutionary, whereas the very Italian Franco Nero goes very blond to play very Swedish. Nero is uncommonly animated in the role, where he plays a mercenary come to Mexico during the revolution and reluctantly paired with Milián's character, who nicknames Nero "The Penguin."
There is, no doubt, plenty to be said about Italian filmmakers using American genre trappings to make a period film about Mexican politics, but that isn't as fun to talk about as Jack Palance's character, an American who is out to destroy Nero. This is one of the strangest performances in the entire genre, which, let's face it, is a strange genre to begin with. Henry Silva was pretty weird in THE HILLS RUN RED but I'm pretty sure Jack Palance out-freaks him here. Palance plays the part with a wooden arm, which he lost when his pet hawk pecked it off to save him from a crucifixion (long story, but it's why he hates the Penguin). That might be a somewhat atypical tale which is why Palance's character carries the simple name of "John." Another thing to know about John is that he's a total stoner. Homes beat Cheech & Chong to the movies by eight years.
At one point John gets the better of his two enemies, and has them buried up to their necks in sand. This is surely upsetting to those in that predicament, but to the rest of us that is never not funny. COMPAÑEROS is maybe the single best guys-buried-up-to-their-necks-in-sand movies in a highly limited subgenre that also includes CREEPSHOW, THE SCORPION KING, and ONE CRAZY SUMMER. This movie truly is an odd duck – sorry: penguin – but it's as fun as the Ennio Morricone theme song is rousing. Just try to get it out of your head. Don't worry, you won't want to.
DELIVER US FROM EVIL (2014)
The climactic exorcism sequence is something fresh and exciting, robust and over-the-top, a tour-de-force on the part of director Scott Derrickson and the one thing that makes me intrigued to see what he'll do with DOCTOR STRANGE. That said, the rest of the movie is a bit of a slog up until then. Even if I wasn't from the Bronx, where the film is set, I imagine I'd still be horribly distracted by what appears to be a secret competition by the members of the cast to come up with the worst Bronx accent. I'd give Olivia Munn the edge, except for the fact that Joel McHale apparently wasn't even trying, outside of turning his baseball cap backwards at one point.
THE DEVIL'S CARNIVAL (2012)
Y'all had me at "musical horror film." That's the only kind of musical I seem to watch!
FYI: Paul Sorvino (GOODFELLAS) plays "God."
Yeah, I'm in. Will report back after viewing.
FEDORA (1978)
This is one of the few Billy Wilder films I haven't seen, among the last for both him and for star William Holden.
FINAL DESTINATION COLLECTION
That's a lot of final destinations. It's possible we are somewhat unclear on the textbook definition of the word "final," which is not meant to be quite so elastic.
FREE FALL (2014)
This is a movie about a lady stuck in an elevator. I wonder at what point the phrase "And Malcolm McDowell" begins to lose its currency. I mean, he's great, but he's also a series regular on Franklin & Bash. That's a long way from Stanley Kubrick. Talk about free fall.
GOOD PEOPLE (2014)
Holy shit it's James Franco again! Goddamnit! It's like he's actively out to ruin all of our "too busy" excuses. This movie was written by Kelly Masterson, who wrote BEFORE THE DEVIL KNOWS YOU'RE DEAD, so I will see it.
LIFE OF CRIME (2013)
An Elmore Leonard adaptation with a cast like that is not something I'm going to be able to resist, whether or not I should.
MOEBIUS (2013)
This is a highly-regarded South Korean film, a dramatic thriller about some incredibly dark subjects. and I've warned you about those South Koreans. MOEBIUS was actually initially banned in that country, which should tell you something about its intensity, although some reviews have been rapturous and I am curious to see it, just as soon I get up the intestinal fortitude.
NIGHTBREED (1990)
This release is a huge deal for horror fans. NIGHTBREED hasn't been the easiest film to get a hold of, ever since its initial poor reception. I'm told that for the many wonderfully-designed monsters alone, it's worth seeing, and "great monsters" is a Pavlovian keyword if you want to get this dog to come running.
PLANET OF THE VAMPIRES (1965)
I trust you need no further plot recap after that title. This Mario Bava sci-fi classic is both highly influential and highly unseen by me, the latter description one I plan to rectify. Every Google image I found for this movie was incredible and unspeakably cool.
THE PRINCE (2014)
There have been better-reviewed movies this year, but guess what? Ten bucks says I see this movie before most of 'em.
SHOGUN ASSASSIN (1980)
Amazing to me to contemplate how hard this movie was to track down not too long ago. It was like this radical secret among me and my friends and all the crazies like us, and now there are more DVD versions out than anyone can count. From all I can tell, this edition is distinguished mainly because it includes both the Blu-Ray and the DVD, whereas before, both were sold separately.
THE SPECIALIST (1994) / TANGO & CASH (1989)
Couldn't find it on Amazon, but I do believe it exists. I won't be getting it — I've already got TANGO & CASH on Blu-Ray, are you kidding me? — but I couldn't pass up an opportunity to run a picture of TANGO & CASH.
SQUIRM (1976)
For an extended rap on this cult horror film about murderous earthworms, please read this column!
STARGATE (1994)
Wow, neither of those guys look anything like that anymore. And whatever happened to that person from THE CRYING GAME, you know, that person who was in THE CRYING GAME and then this and then…?
UNFORGIVEN (1992) / THE OUTLAW JOSEY WALES (1976)
Again, two essential Westerns, two of my top films of all time, ever, desert island, etc., and I already personally own them both in my collection, but for those who haven't yet seen one or the other, this is an excellent opportunity to snap them both up in an affordable package.
THE VANISHING (1988)
The week's other major Criterion release, this is the original thriller upon which the American remake, made five years later, was based.
WEREWOLF WOMAN (1976)
Yes, please, oh my God, please yes — bring it to me! I must have this in front of my eyes!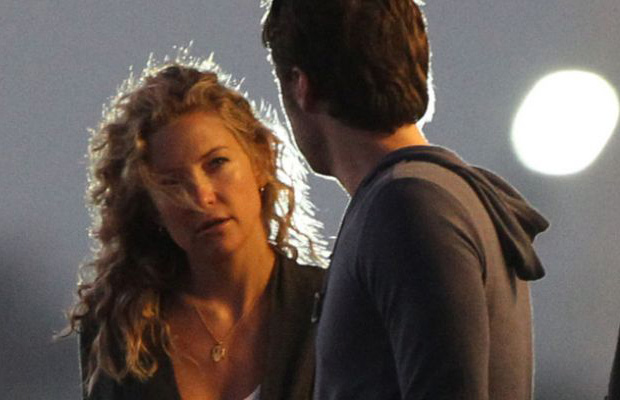 WISH I WAS HERE (2014)
No, please, oh my God, please no — make it leave! If I close my eyes, maybe it will go away…
Latest posts by Jon Abrams
(see all)
---
Tags: Blu-ray, dvd, New Releases