Welcome to Daily Grindhouse's weekly listing of all that's new and available to purchase on Blu-Ray and DVD. The new fall television season has officially started, so there's a ton of TV out on DVD in case you want to catch up real quick before getting into new episodes. But the big news this week is really big: 1984's GHOSTBUSTERS (remastered and packaged with 1989's GHOSTBUSTERS II) and 2014's GODZILLA. I already have GHOSTBUSTERS on Blu-Ray and I've got major reservations with the new GODZILLA but I'll probably end up picking these two up anyway, just for the science. For picture and sound alone I'll always be interested in technical updates to these movies. Also I'm really looking to settle that question of whether or not Mr. Stay-Puft counts as kaiju.
ALPHA HOUSE: SEASON ONE (TV)
John Goodman TV series? Why've I not checked this out yet? And Bill Murray makes a special appearance. This is a big Bill Murray week on the calendar, obviously.
ARROW: THE COMPLETE SECOND SEASON (TV)
Not a bad show but did you ever notice that just about every character's name on the show sounds like a stripper alias? Male, female, transgender, it's all good. Glancing over the IMDb page, you've got Oliver Queen, Laurel Lance, John Diggle, Felicity Smoak, Tommy Merlyn, Slade Wilson, Shado, Walter Steele, and Sebastian Blood. Hopefully Season Three will bring my favorite characters, Chippendale Johnson and Spearmint Rhino.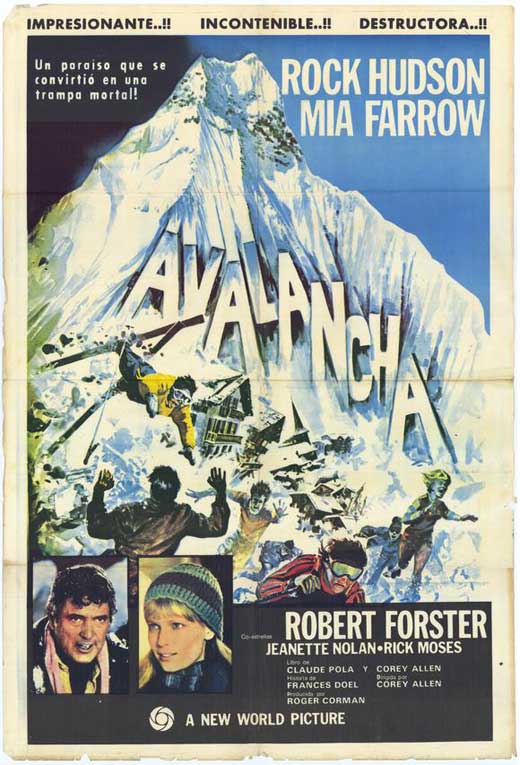 AVALANCHE (1978)
Would be satisfying dramatically if Robert Forster were to fight the avalanche.
THE BATTERY (2012)
Two regular guys against the zombie apocalypse; we've seen this premise before, to be sure, but I've heard excellent things about this one and I'm planning to take a look at it.
THE BIG BANG THEORY: THE COMPLETE SEVENTH SEASON (TV)
I have to acknowledge that this thing exists, but that's as far as I go.
THE BIG OPERATOR (1959)
Mickey Rooney goes HAM. If that weren't strange enough, the bizarre cast includes 1950s sex icon Mamie Van Doren, crooner Mel Torme, future-Magoo Jim Backus, Jay North ("Dennis The Menace"), and Vampira. I'm curious about this one. Is the title meant to be ironic?
CONGO (1995)
In the summer of 1995 it came to my attention that there was a movie starring Ernie Hudson, Tim Curry, Joe Don Baker, Bruce Campbell, and a small army of belligerent gorillas. I pointedly refused to see this movie, and instead went to see BATMAN FOREVER yet again. Why? Because even at a young age, I had the wisdom and the foresight to understand that there was no goddamn way the movie on that screen could ever compare to the movie in my head. Even if it was as good as THE GODFATHER it'd still never be as good as the movie in my imagination. Even now, knowing it has a script by John Patrick Shanley, one of my favorites, and with retrospect having become a fan of so-stars like Laura Linney and John Hawkes and Delroy Lindo, and with more of an appreciation for camp than ever, I still don't think I can go there. It's just too perfect where it lives already, inside my brain.
DARK FIELDS (2009)
David Carradine is pretty much the Tupac Shakur of genre film. He may have left this mortal realm six years ago, but his IMDb credits continue to accumulate — at least a dozen since he was reported dead, including one currently listed as being in post-production. MORE ARE COMING.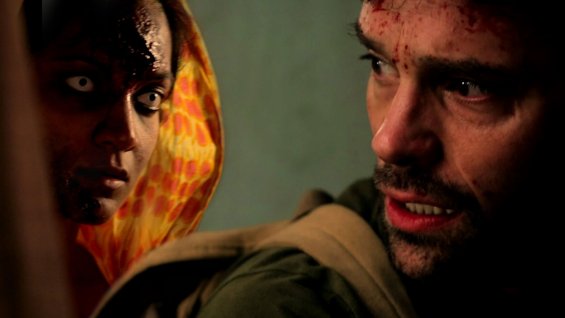 THE DEAD 2 (2014)
I liked 2010's THE DEAD. It brought an intriguing and artful perspective to the zombie genre, focusing on the global rather than the traditional American hyper-focus. If you were disappointed by WORLD WAR Z, check that one out. I haven't seen the sequel, and to be honest I'd no idea one was coming, but I'll give it a look for sure.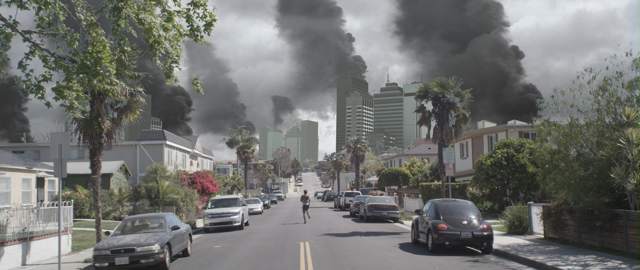 DISASTER L.A.: THE LAST ZOMBIE APOCALYPSE BEGINS HERE (2014)
Hadn't heard of this before today but it just went on the Netflix queue. Can't seem to help myself.
DREAMCATCHER (2003)
No living legend swings quite as wide as Stephen King. When he's good he's often great, but other times something like this thing happens. Even other living legends, like Lawrence Kasdan and William Goldman and Morgan Freeman, are powerless to escape such a rushing sinkhole, aswirl with misjudged premises, awfully-named characters, and ill-considered depictions of the mentally-challenged. Or maybe there's someone out there who still thinks casting Donnie Wahlberg as a mentally-challenged man named "Duddits" could possibly result in anything other than disaster. DREAMCATCHER also features ugly-American co-opting of Native American imagery, mental telepathy, alien possession, Tom Sizemore, and toilet worms. I completely understand that to a very specific type of viewer, this is beginning to sound like an invitation.

ERASERHEAD (1977)
Criterion handles the Blu-Ray release of David Lynch's first feature film and the result is assuredly something to get excited about. This sentence is a place-holder until I can get my hands on a copy to test-drive for myself. I'm sure I'll have plenty more to say. For some of my thoughts on David Lynch's work, click here.
THE FAULT IN OUR STARS (2014)
The writers of this film also adapted the screenplay for THE SPECTACULAR NOW, which was one of my top movies of 2013. So I would like to give this movie a fair shake. I really wish I hadn't heard about the scene that takes place at the Anne Frank House before I got a chance to do that, because that sounds like a problem to me. But maybe I just sound like a cranky old man. God, I hope so. I've been waiting all my life to get to be a cranky old man.
FLESH + BLOOD (1985)
This is an early Paul Verhoeven film I haven't seen yet — it's the one he made right before ROBOCOP. It's a medieval action film that stars Rutger Hauer, Jennifer Jason Leigh, the triumphantly weird Susan Tyrell, and the beautifully unpretty Brion James (pictured above.) In a week that's already getting pretty expensive, I may have to toss this one in the cart too. Really, really want to see it.
FROM DUSK TILL DAWN: SEASON ONE (TV)
Not positive I needed to see any of these characters again, but if I ever get the time (increasingly unlikely) I might give this a try. If they had made an ongoing series about Sex Machine, Tom Savini's character from the movie, well then I'd have been all the way on board from day one.
GHOSTBUSTERS (1984) &
GHOSTBUSTERS 2 (1989) 
Minus a couple shots here and there, GHOSTBUSTERS is a perfect movie. You'll never hear me say any different. I've seen it more times than I've seen any other movie. I may have seen it more times than I've seen every other movie I've seen combined. I am a lifelong student of this movie. I have written about it several times already and probably will again. GHOSTBUSTERS is family. It's a seamless blend of epic horror and highly-specific lowbrow-brilliant comedy. It's one of the great New York movies, despite the fact it was made by a bunch of guys mostly from the Midwest and Canada. The cast is flawless. The look is timeless. GHOSTBUSTERS II requires a few more qualifications, and you can read me running down a few of them over here. If you are offered the two of them packaged together in a high-quality Blu-Ray bundle, as you are today, my educated advice is to take the whole bunch.
GODZILLA (2014) 
Seeing as how the new Michael Mann movie has been bumped to early 2015, there was no movie I was looking forward to this year more than Gareth Edwards' take on GODZILLA, written by Max Borenstein.  That's a big order but considering the subject matter, it seems fairer than usual to expect big things. My immediate reaction was this:
Calling GODZILLA "GODZILLA" is like calling "THE GODFATHER" "MOE GREENE." Sure he's in it, technically, but not too much.
Yes, I was one of the many people who wanted more Godzilla in GODZILLA. Yes, I have heard all the defenses. Yes, I have seen many (not all) Godzilla movies before. I know that plenty of Godzilla movies skimp on Godzilla. But how is that a justification? Is that really a tradition that needs to be maintained? Yes, I know enough about the practicalities of moviemaking to know that there are budgetary reasons to skimp on Godzilla. I have an answer to that also: Make a shorter GODZILLA movie that has more Godzilla in it.
The parts of this movie that do not have Godzilla in them do not justify not having Godzilla in them.

THE GREAT TRAIN ROBBERY (1978)
I'm in it for the mustaches.
GRIMM: SEASON THREE (TV)
That's just sad. Don't you have any place else to be?
HANNIBAL: SEASON TWO (TV)
HOUSE OF BODIES (2013)
"Many ways in. No way out." Here's a question: Why would you want to take any of the ways in to a place called House Of Bodies?
METEOR (1979)
I like that Blu-Ray cover artwork. It looks like Natalie Wood just figured out — and Sean Connery is already totally aware — that there's a fleet of phallic symbols just to the right of their heads.
THE NUTTY PROFESSOR (1963)
The problem with all those who make reference to Jerry Lewis being so unfunny only the French appreciate him — besides being a goldmine completely stripped bare and one which never really had any gold in it to begin with — is that I don't think any of those who float that cliché have ever actually seen a Jerry Lewis comedy. All I'm saying is, check him out before dismissing him. Start with THE NUTTY PROFESSOR. It's funny. Plain and simple. There are a couple gags in it that make me laugh just to think about — the dumbbells, for example. Jerry was a remarkably talented physical comedian who could carry off some brilliantly-executed stupid jokes, he could portray drastically different characters with a few minor contortions of his face and adjusted octaves of his voice. In later years Jerry has made the news more often by digging in his heels on positions that make him sound like a remarkable dick: "women are never funny" and so on. But again, to discount his body of work just because of inadvisable public comments would be a mistake. It's true that the Adam Sandler tradition of women as the lovely bystander on the sidelines the main comedic action probably can be traced back to Jerry — for example Stella Stevens in THE NUTTY PROFESSOR, pretty but thin as a character — but that also overlooks the comedic contributions of the great, brassy Kathleen Freeman (who you probably know best as"The Penguin" from THE BLUES BROTHERS). In other words, sometimes you need to look past the awful shit people say and simply focus on the work. Then you can judge from a more informed vantage point. And while you're sifting through all the sociopolitical stuff, you will probably again notice how funny THE NUTTY PROFESSOR is. It's no wonder Eddie Murphy wanted to remake it. There's gold in them thar hills. Jerry is hilariously goofy as the decent but clumsy Julius Kelp and hilariously awful (and eventually just awful) as his alter ego, the arrogant crooner Buddy Love — and by the way, did you remember that when Professor Kelp first takes the potion, before he turns into Buddy Love, he first turns into some weird werewolf kind of monster? If you don't find that scene hysterical I'm not sure what to do with you.
THE PARTY (1968)
Peter Sellers and Blake Edwards had already made a few PINK PANTHER films before they got to THE PARTY, which is basically just a series of comic scenes where Sellers' character wanders through a lavish Hollywood party. Some critics take offense to Sellers' portrayal of an Indian man throughout the film; others consider this an epic cult item. I haven't seen it but I'm tricky to offend and tend to come down on the side of admiring Sellers' comedic arsenal, so I'm looking forward to getting a look.
THE PERFECT WAVE (2014)
No way to look at this title and not notice that's Clint's son up there. He's next due to appear in FURY, a WWII tank drama that doesn't look like it's going to be as funny as KELLY'S HEROES. Maybe a younger audience won't have the same disconnect — Scott is headlining an upcoming Nicholas Sparks movie, which is an entirely different audience than his pops ever courted (unless you count maybe THE BRIDGES OF MADISON COUNTY) — but for me this is one case where the association is unavoidable. That's neither good nor bad; it just is what it is.
SHORT EYES (1977)


SILENT NIGHT, DEADLY NIGHT (1984)
SLEEPY HOLLOW: THE COMPLETE FIRST SEASON (TV)
SOUTH PARK: THE COMPLETE SEVENTEENTH SEASON (TV)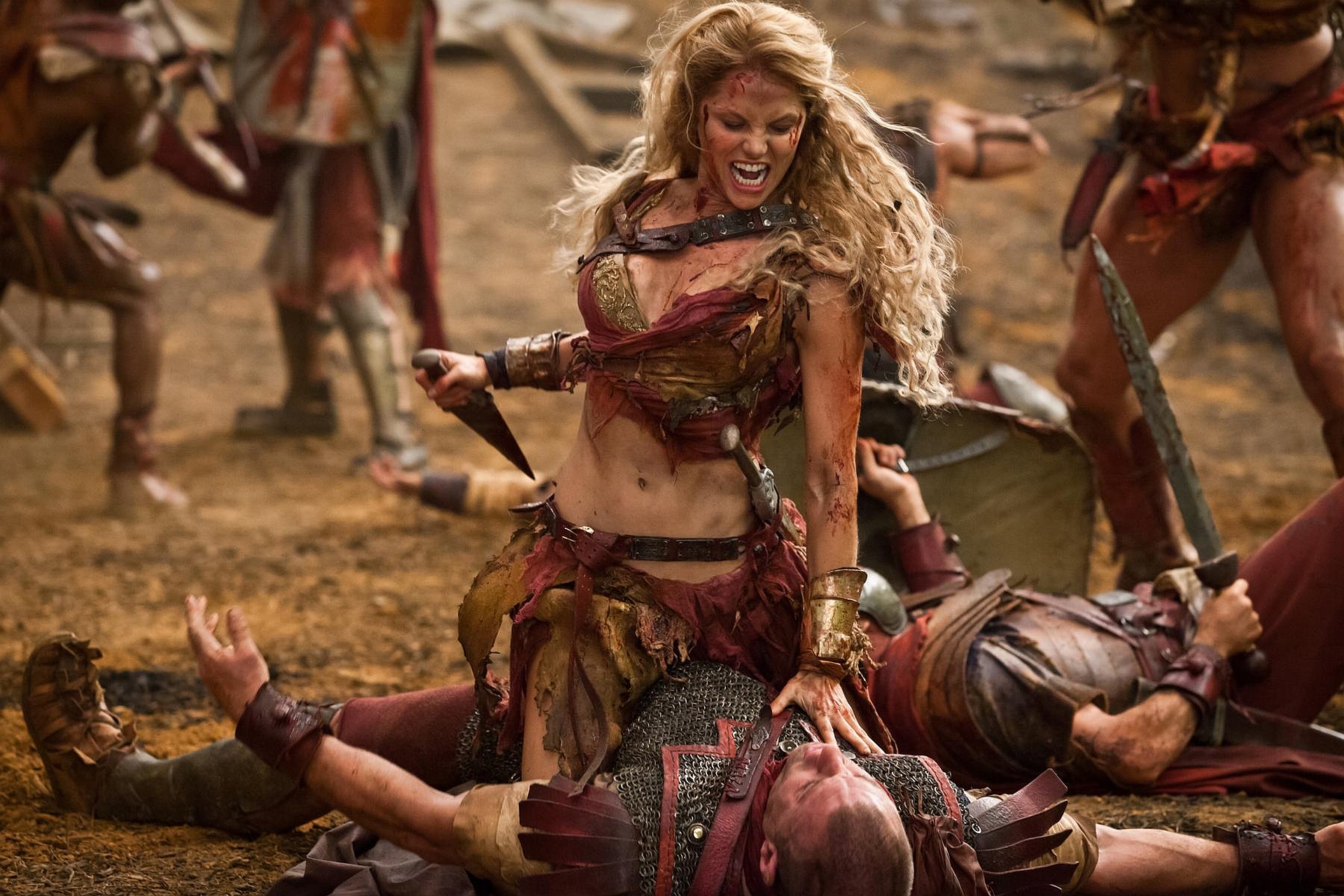 SPARTACUS: THE COMPLETE SERIES (TV)
THE TEXAS CHAINSAW MASSACRE (1974)
THINK LIKE A MAN TOO (2014)
Latest posts by Jon Abrams
(see all)
---
Tags: Blu-ray, dvd, New Releases