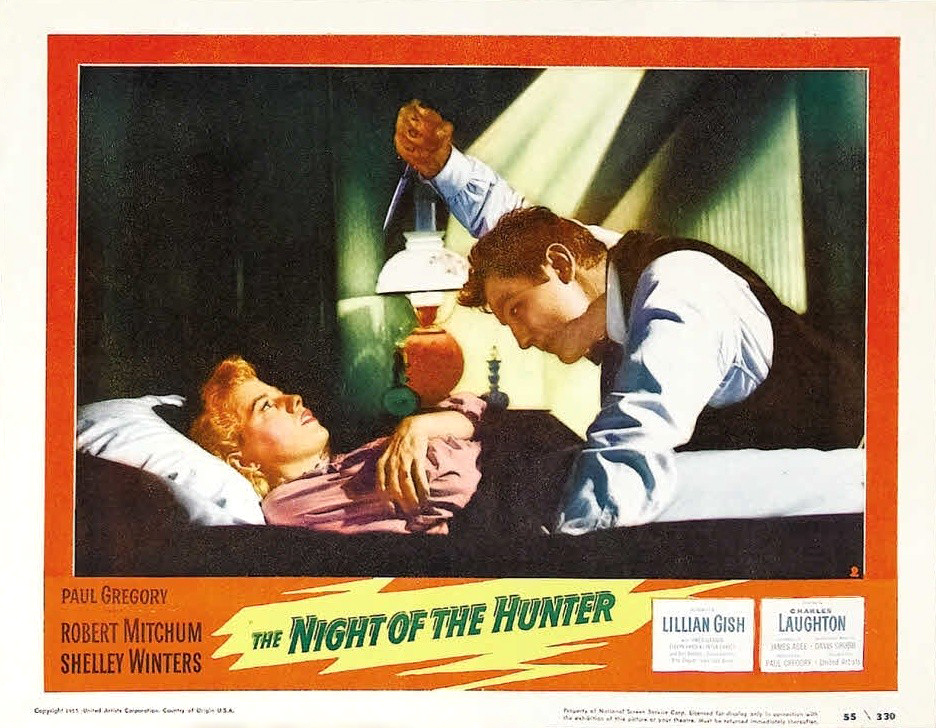 THE NIGHT OF THE HUNTER is a one-of-a-kind film that is one of the great one-hit-wonders in cinema history. The chance to see it projected, with an audience, is a rare and awesome opportunity. Tonight, New Yorkers get their chance. THE NIGHT OF THE HUNTER will be screening at 6pm at Film Forum.
This, from 1955, was the first and only feature directed by the renowned actor Charles Laughton (star of THE HUNCHBACK OF NOTRE DAME and ISLAND OF LOST SOULS). The movie was not well received in its own time, which scared Laughton out of the director's chair — this, to the great loss of cinema. His single film is one of those seminal I-saw-the-Velvet-Underground-and-started-a-band kind of experiences that leaves an indelible mark on anyone who's seen it. There's no way to watch THE NIGHT OF THE HUNTER and avoid dreaming of what else Charles Laughton might have done had he gotten behind a camera again.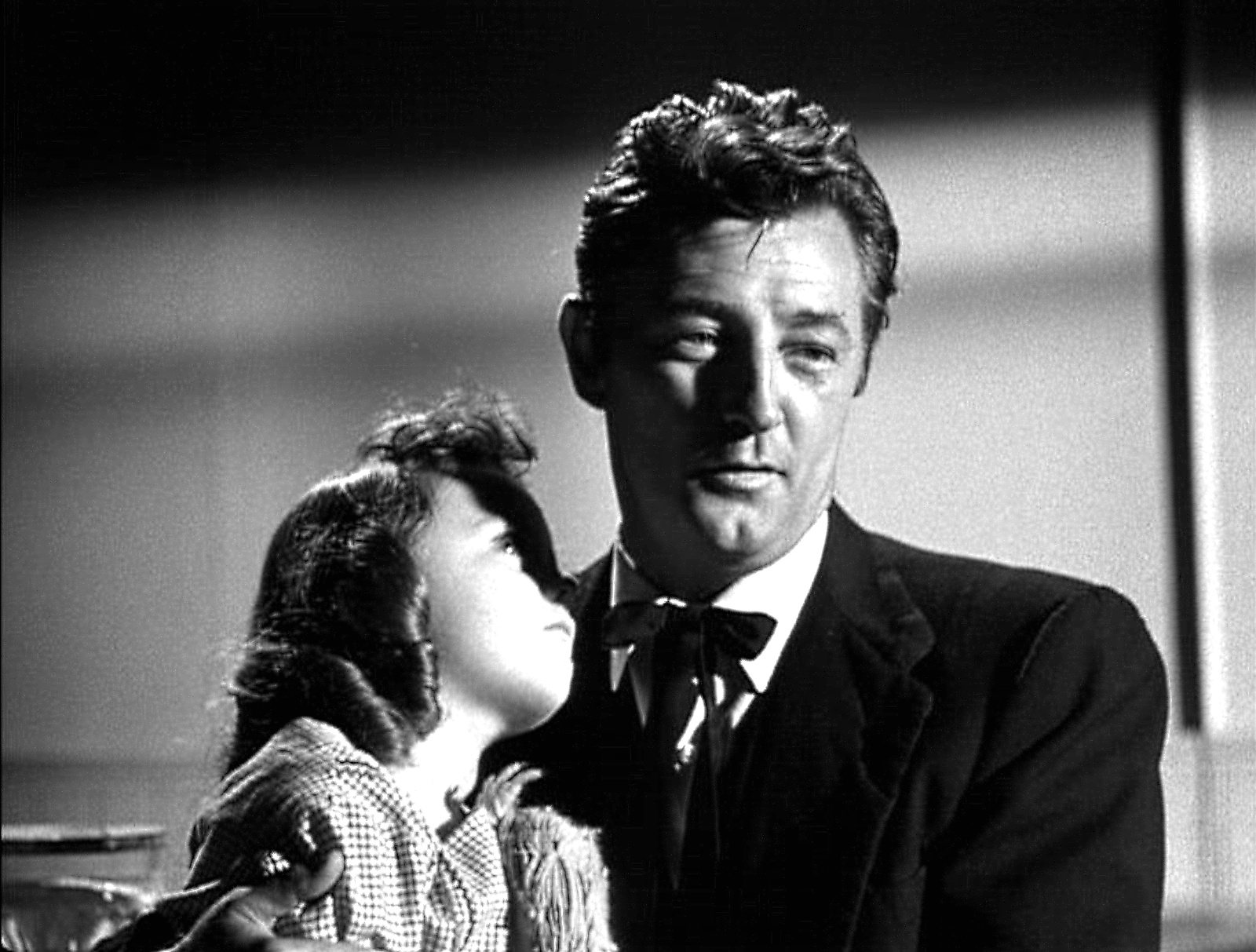 At least we have this one weird, beautiful movie, which stars Robert Mitchum as a demented preacher (actually a serial killer by trade) who takes up with a widow (played by Shelley Winters) who he thinks knows where some stolen money is hidden. The woman's two young children catch on to his intentions first, and what ensues is a suspenseful cat-and-mouse game between a monster and two innocents.
It's a remarkable movie, ominous and lyrical, which Laughton had the vision to shoot as a dream and a fairy tale. The cinematography by Stanley Cortez, who also lensed THE MAGNIFICENT AMBERSONS for Orson Welles and SHOCK CORRIDOR and THE NAKED KISS for Sam Fuller, is simultaneously stark and luminous, two adjectives that very rarely sit beside each other. Take a look through some of these amazing screen shots!
Astonishing.
This movie has been tremendously influential to such prominent film students and avowed NIGHT OF THE HUNTER fans as Martin Scorsese and Steven Spielberg, and after a hard-to-find early run on DVD from MGM, the Criterion Collection has since adopted this special film and given it their prestige treatment. So if you can't see it in New York tonight, go get that Criterion Blu-Ray and fire it up! It'll change your movie-loving life.
Latest posts by Jon Abrams
(see all)
---
Tags: Charles Laughton, Cult Classics, Lillian Gish, Robert Mitchum, Screenings, Shelley Winters, Stanley Cortez