We're back! Welcome to Daily Grindhouse's sort-of weekly listing of all that's new and available to purchase on Blu-Ray and DVD. Everything you see featured here is available as of today. If you're inclined to buy anything you see here, you can get to the Amazon listing by clicking through the cover icons. (It helps us, your dear friends at Daily Grindhouse, if you do that, so please do it if you can!)
Let's start with two items that I will almost certainly buy (I have a real problem)…
THE SERGIO LEONE ANTHOLOGY
This has A FISTFUL OF DOLLARS, FOR A FEW DOLLARS MORE, THE GOOD THE BAD & THE UGLY, and DUCK YOU SUCKER. That's not all the features Sergio Leone directed, but it's around half of them. They're all worth watching many times and reflecting over and absorbing. Nobody else ever made movies like these.
CLINT EASTWOOD: THE UNIVERSAL PICTURES 7-MOVIE COLLECTION
Before Clint moved over to Warner Brothers, where he's made every movie since, he worked at Universal, which is where he put out TWO MULES FOR SISTER SARA, JOE KIDD, HIGH PLAINS DRIFTER, COOGAN'S BLUFF, THE BEGUILED, PLAY MISTY FOR ME, and THE EIGER SANCTION. Some of these, as star vehicles for one of the biggest movie stars ever, are more straightforward than others, but the ones that are unusual are exceptionally unusual. It's still hard to imagine a movie star in the prime of her or his popularity making a picture as perverted and pulpy as THE BEGUILED or as freaky and boldly image-deconstructing as HIGH PLAINS DRIFTER. Most of Clint's most famous films happened over at Warner Brothers, but these half-dozen pictures are an essential building block in a remarkable and fascinating filmmaking career.
1941 (1979) 
I like this movie more than most people do. It's got a bad reputation, but the Belushi scenes in particular bring me a lot of joy. I'll take an imperfect movie with moments like those over a so-called perfect movie almost any day of the week.
THE ADVENTURES OF FORD FAIRLANE (1990) 
Another much-maligned movie that I like watching no matter what anyone says. Maybe it's the oddball casting around the edges (so many awesome people are all over this movie) that leads one to imagine, for example, a great cop show that never was, starring Ed O'Neill and Morris Day from the Time. Maybe it's the koala puppet. Probably it's the koala puppet.
ALL THE KING'S MEN (2006)
Never saw this one. I was probably re-watching the Wild Bill Kelso scenes from 1941.
ALWAYS (1989) 
Big release week for early and middle-period Spielberg. I never saw this one, but I absolutely should, seeing as how, John Goodman and Holly Hunter taken into account, it's a partial RAISING ARIZONA reunion.
AMIRA & SAM (2015)
I've heard good things about this movie, the trailer was sweet, and you really can't go wrong with the movies Drafthouse Films releases. Excited to check this out.
ANCHORS AWEIGH (1945)
Go on, kiss him Frank. You know you want to.
BE COOL (2005)
A you-can-never-go-home-again sequel to 1995's GET SHORTY, ten years later. Ten years later on, Christina Milian is now starring on a reality TV show, which is not the fate I would have preferred. She's one of the bright spots of this movie. There are some fun performances by Dwayne "The Rock" Johnson, Cedric The Entertainer No Johnson, and some others. Vince Vaughn is there too.
BLACK SEA (2014) 
Schadenfreude: noun, scha·den·freu·de often capitalized \?shä-d?n-?fro?i-d?\ : Jude Law's hairline.
BLACK OR WHITE (2014)
I don't know, man. Is it better if I just leave the space blank when I don't have an observation to make? Maybe it would be.
BRIDESMAIDS (2011)
Quick, imagine you're a person in 2010. Now tell me which one of those girls is one of the biggest movie stars in the world in 2015?
(Note: This is a re-release of a pre-existing Blu-Ray. I think the idea is that it's being packaged with the PITCH PERFECT re-release you'll see lower on the list.)

DANCING ON THE EDGE (TV)
John Goodman is becoming a leitmotif.
DAYS OF GRACE (2015)
Hard to find out much about this one. I'm interested in Mexican cinema so I'll keep my ears open. (They're always open, but you know what I mean.)
DUEL (1971) 
Steven Spielberg's first film. Kind of important. Based on a Richard Matheson story, which makes everything automatically worthwhile. The sound effect from the evil truck in this movie was later re-used in a pivotal scene in an evil shark movie with which you may be a little bit more familiar.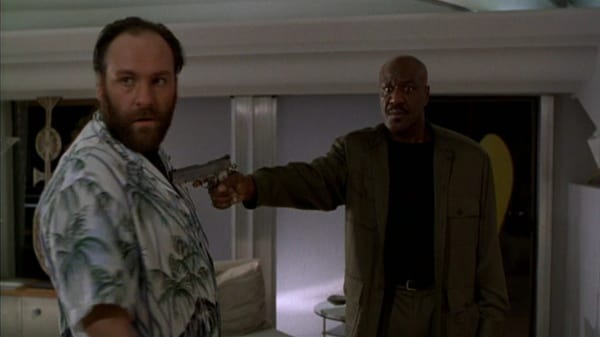 GET SHORTY (1995)
Haven't seen this in a while. Loved it at the time. If I'm being honest, this is probably where my interest in Elmore Leonard kicked off. So I'm curious. But this seems like it'd be a rough movie to revisit if you're sentimental like me. I still miss James Gandolfini and Dennis Farina too much. Not to mention the fact Gene Hackman retired!
*** PICK OF THE WEEK !!! ***
GOODFELLAS (1990) 
The 25th anniversary edition. Has it been that long? That's plenty of time for something to stay perfect. I already own this, you probably do too, but the picture's been remastered and there's a new hour-long documentary on the disc so it's time for a double-dip.
HALT AND CATCH FIRE (TV)
Heard good things, but haven't found extra hours in the day yet to devote to a new TV series.
HOOVEY (2015)
Sure, I made fun of scarily prolific director Sean McNamara's 2011 film SOUL SURFER, but I'm not about to make fun of his new film, HOOVEY. I'm not a monster.
I'm not that much of a monster.
KISS OF THE DRAGON (2001)
Somehow missed this movie, despite it pairing the twin awesomeness of Jet Li and Bridget Fonda. What do you think a dragon's kiss is like? We know the breath isn't that good.
LADYHAWKE (1985) 
Rutger Hauer held a lot of swords in the 1980s. And Michelle Pfeiffer sure is pretty. There's so much to think about here. But I'm more concerned by the hawk perching on Matthew Broderick's head. Does that happen in the movie? Can't recall.
THE LAST FIVE YEARS (2014)
Apparently, a musical.
LOST RIVER (2014)
Very interested in this, Ryan Gosling's directorial debut that seems to be heavily influenced by his work with Nicolas Winding Refn.
MAD MAX (1979) 
Tom Hardy reportedly said today that he wouldn't mind playing The Punisher for Marvel. But didn't he already do that? What is Mad Max if not the Australian Frank Castle? This expertly-timed Shout Factory release is meant to prime us for the return next week (!) of George Miller and his most famous creation, the title character.
MASTERS OF SEX: SEASON TWO (TV)
Singing the name of this show to the tune of "Sultans Of Swing." It's fun! Try it.
MR. TURNER (2014)
Why does Mr. Turner look so cross? He should paint himself some happy little clouds.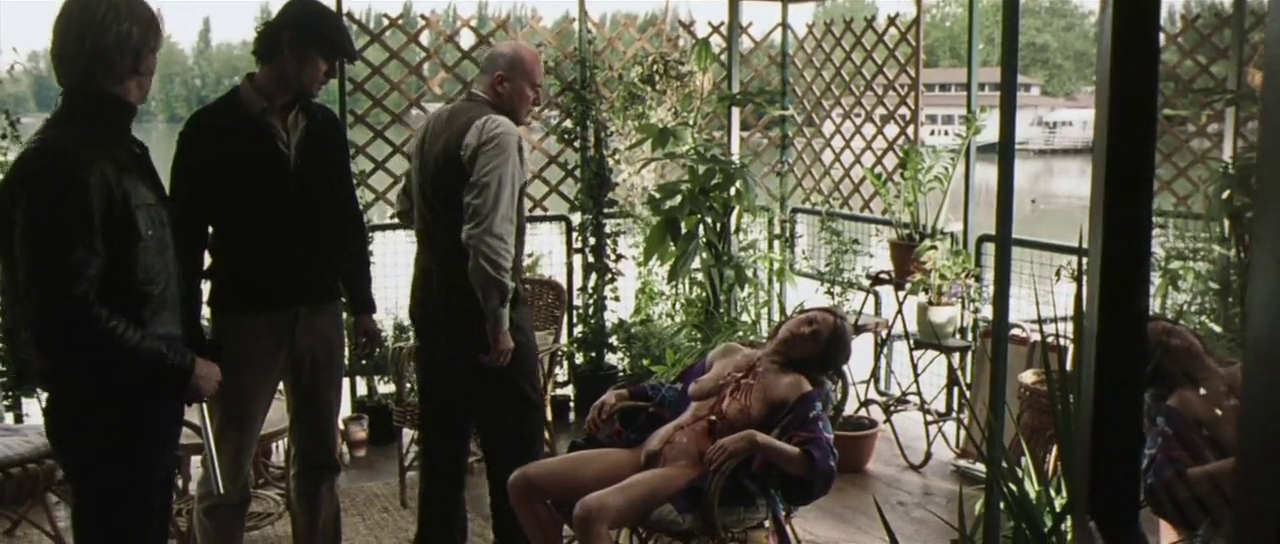 MUNICH (2005) 
MUNICH was released to Blu-Ray earlier this year as a Best Buy exclusive, if I understand correctly. This is a more widely available packaging. I used the above still frame because it's still so shocking to me, as much for its content as for its context. Spielberg's filmography has its fair share of violence, but it's relatively sexless for the most part, and never before (to my memory) did he compare the two this way. Think also to the final scene of the film. Truly uncharted, dark territory for one of the leading filmmakers of our time.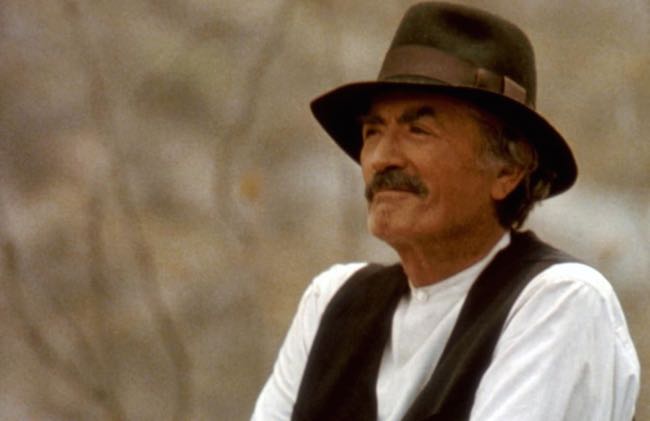 OLD GRINGO (1989)
In the upcoming prequel, Jimmy Smits takes over the Gregory Peck role as he himself is replaced by Taylor Lautner.
ON THE TOWN (1949)
What if Mr. Stay-Puft is meant to be the ghost of Gene Kelly?
PITCH PERFECT (2012)
Cute movie. Having trouble finding out how different the "Aca-Awesome Edition" is from the previous release to Blu-Ray. This might be a repackaging just in advance of the upcoming sequel.
THE PYRAMID (2014)
I heard bad things back when this was released to theaters, but if I'm right, and if it has mummies, chances are unfortunately high that I will get around to it.
RAGING BULL (1980)
I have an earlier release of this film on Blu-Ray, though I do like that red plastic design there against the black-and-white. I'm not sure why these random re-releases and re-packagings happen, but I think it has something to do with the fact that the digital copies of the film that come along with the Blu-Rays have an expiration date, so the Blu-Rays are re-issued for that reason. I may not be understanding this correctly. Any tech-heads out there?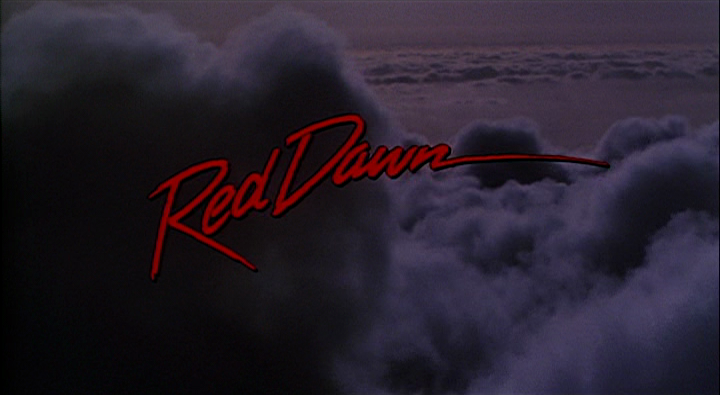 RED DAWN DOUBLE-FEATURE
Not sure why anyone would need the remake, or indeed why anyone would dare to remake a John Milius original in the first place, but I guess if it comes with RED DAWN '84 at no added cost then you may as well accept it. Don't have to like it.
ROAD HOUSE (1989)
This movie has been out on Blu-Ray for a while now. This is just the newest packaging, and it's worth publishing here because now we all know that "Road House" translates to "Bar Routier" which is a valuable public service.
ROBIN AND THE 7 HOODS (1964)
Kinda funny how the slang changes over the years. Like "hoods" used to mean 'people' and then it meant 'places.' Probably not all that funny. Emphasis on "kinda."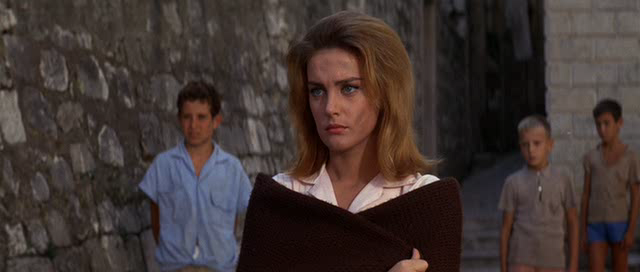 THE SECRET INVASION (1964)
Started zoning out while looking over that cover artwork, until my eyes caught the name Henry Silva, which makes this movie so necessary all the sudden. Henry Silva is so awesome. For his presence alone, this title goes on my list.
*** PICK OF THE WEEK !!! ***
SELMA (2014) 
This is the best movie I saw last year, by a wide margin, and I see a few more movies than most people. Here's where you can find my extended review.
SHOWGIRLS (1995)
This is a great movie also. Please don't hold it against SELMA that I also happen to think SHOWGIRLS is an excellent film. The important thing is that I can explain my reasoning for both, at length. That's also the only similarity between them, along with the first time anyone has mentioned these two films in the same sentence.
SIN CITY DOUBLE-FEATURE
Despite what you've heard, the second isn't too much of a drop in quality from the first. Take that as you will. Still not convinced we needed two, though. Both are much better viewing experiences with the sound off.
THE SUGARLAND EXPRESS (1974) 
Another early Spielberg effort, his first theatrical (not-for-TV) film release. It starred Goldie Hawn, William Atherton (best known for being a dick in GHOSTBUSTERS and DIE HARD), and the great Ben Johnson. Spielberg worked here for the first time with Richard Zanuck, David Brown, Vilmos Zigmond, and John Williams. His next movie (working again with all of those besides Zsigmond) was JAWS.
SUPERCROSS (2005)
That rosy little meatball in the kerfuffle up there is a very young Channing Tatum. Fun fact. More importantly: Is this flick a cult gem waiting to be discovered? Is it a TORQUE? Or is it rightfully forgotten? We may not ever know!
THE TERMINATOR (1984)
Again, a new issue of a title that has been on Blu-Ray (and DVD) approximately seven dozen times by now. But every movie is new to somebody, no matter how classic, so check it out now if you somehow haven't before.
WINTER SLEEP (2014)
Every still frame I've seen from this movie looks incredible. I think need to see them in motion.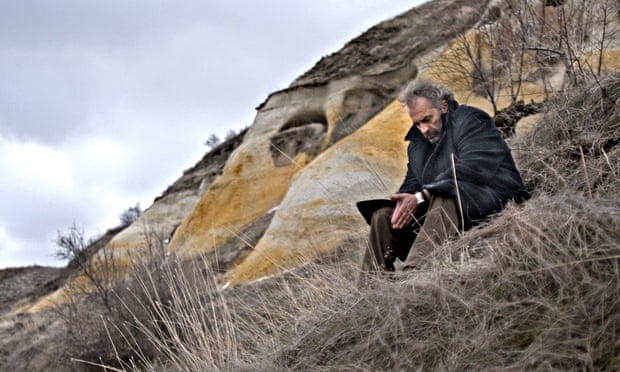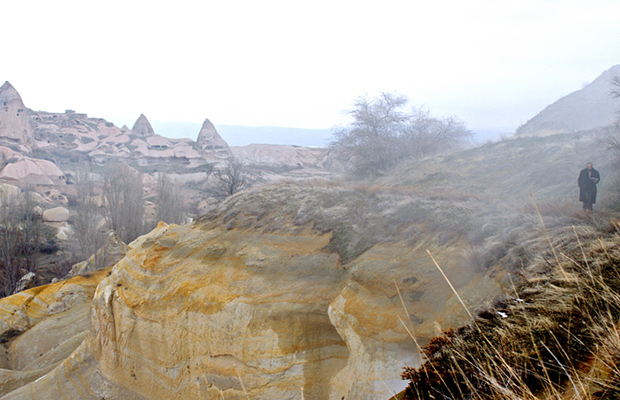 Latest posts by Jon Abrams
(see all)
---
Tags: Blu-ray, dvd, New Releases