We're back again! Welcome to Daily Grindhouse's weekly listing of all that's new and available to purchase on Blu-Ray and DVD. Everything you see featured here is available in stores or online as of today.
As always, if you're inclined to buy anything you see here, you can get to the Amazon listing by clicking through the cover icons. It helps our site if you can do that, so please do it if you can.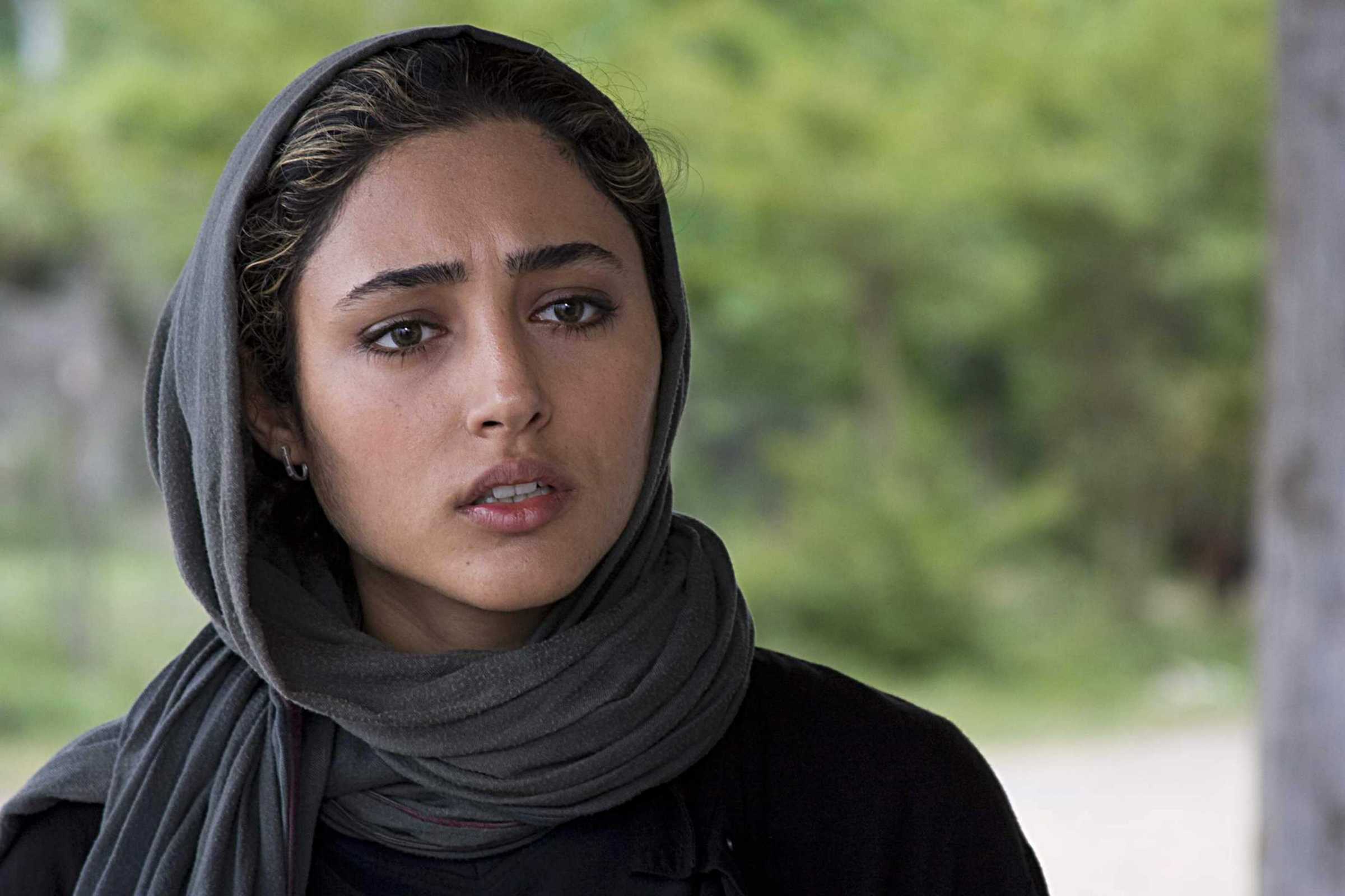 ABOUT ELLY (2009)
A SEPARATION won the Oscar for Best Foreign Film in 2012. This is the movie that Iranian director Asghar Farhadi made just before that one.
BURN, WITCH, BURN (1962)
Known as NIGHT OF THE EAGLE in its native England, the American title is just a little bit more on the nose.
THE COUCH TRIP (1988)
Directed by Michael Ritchie, who made every kind of movie from PRIME CUT to THE CANDIDATE to THE BAD NEWS BEARS to FLETCH, this is the one he did after THE GOLDEN CHILD. This one finds Dan Aykroyd playing an escaped mental patient who poses as a radio show host. Aykroyd has always been one of my favorite comedians — while almost no one is as hit or miss as he has been, it's also true that almost no one commits as fully to a character and to a joke. When it's a good character and a good joke, it can be magic. Haven't seen THE COUCH TRIP in a long time, but I remember it as good but not great — although since 1988 also brought Aykroyd's disastrous character from CADDYSHACK II, 'good but not great' is a gift.
CUB (2014)
I've heard plenty of very good things about this movie, which I don't know much about besides vague descriptions about a young boy on a camping trip who becomes a kind of apprentice to a horror-movie monster-man, and knowing it was shot by the same cinematographer as THE DROP, Nicolas Karakatsanis, means it'll be better looking than most horror movies by plenty. I'm on the hunt for this one. Stay tuned.
DAY FOR NIGHT (1973)
"Day for night" is a filmmaking term meaning scenes shot during the day which are substituted for night scenes, whether that effect is achieved in-camera, using filters, or after the fact. François Truffaut, a critic and theorist before becoming a director, was one of several French filmmakers during the 1960s — the French New Wave — who were experimental and playful with film form and function. This movie, as the title may suggest, concerns the drama behind the making of a movie. It's Criterion's big release for the week.
DEVIL HUNTER (1980) +
CANNIBAL TERROR (1980)
Two Jess Franco movies from the same year — out of, apparently, eight — DEVIL HUNTER is officially one of the "Video Nasties" while CANNIBAL TERROR apparently just missed the cut-off. Both share actresses willing to be naked. DEVIL HUNTER's leading lady appeared in both Playboy and Penthouse, while Sabrina Siani, a star of CANNIBAL TERROR, was naked pretty much throughout 1982's CONQUEST. A "Video Nasty" could make the list on its violence alone, but throw some naked ladies in there and it was a red alert.
DIGGSTOWN (1992)
Another Michael Ritchie film, this one's about two con men (James Woods and Oliver Platt) who get a past-his-prime boxer (Louis Gossett Jr.) back into the ring. If Oliver Platt's in it, it's automatically worth watching — and the rest of that cast's nothing to sneeze at either.
EJECTA (2014)
The IFC Midnight label has turned up plenty of gems, so I'll keep an eye out for this science-fiction tale, which looks to me to have a similar plot to FIRE IN THE SKY.
ELENA (2011)
A Russian drama about a dying man and the woman who may or may not be entitled to inherit his estate.
*** PICK OF THE WEEK !!! ***
FACE TO FACE (1967)
Earlier this summer, we lost Sergio Sollima, a vital filmmaker and the least discussed of the "Spaghetti" Western Sergios, and the best consolation to the loss is that his films are becoming more available. FACE TO FACE is one I've been dying to see, as it is the middle entry on his resume bookended by two films I adore, THE BIG GUNDOWN and RUN MAN RUN. All three starred Tomas Milian. In THE BIG GUNDOWN, the stone-cold Lee Van Cleef was the foil to the more hot-tempered, mischievous Tomas Milian — here it's another star of FOR A FEW DOLLARS MORE, Gian Maria Volonté.
LA GRANDE BOUFFE (1973)
This is a black comedy (or drama, I haven't seen it yet) about a quartet of gentlemen looking to eat themselves to death. It's the LEAVING LAS VEGAS of food, I guess. The presence of Marcello Mastroianni indicates prestige; the fact it's a release from Arrow Video, whose work I am coming to adore for their dedication to the finest Euro-trash and American schlock (meant with the sincerest respect), indicates it could go either way!
HACKERS (1995)
Most famous for being an early success for Angelina Jolie and for having a killer soundtrack that includes Leftfield, Massive Attack, Orbital, and Elastica, HACKERS has its fans, but it's a film that — soundtrack aside — has always eluded me.
THE HUNGER (1983)
An uncommon film for so many reasons, this early Tony Scott film is the closest the director, best known for action thrillers, came to the horror genre. LABYRINTH aside, it's pretty much the last lead role for David Bowie, who did a bunch of character parts since then, but they quickly slowed to a trickle. And David Bowie in THE HUNGER is something to see — there's almost never been a vampire performance remotely like it. (One of these days I'd really love to write a piece comparing David Bowie in THE HUNGER to Tilda Swinton in ONLY LOVERS LEFT ALIVE.) As if that wasn't sexy enough, you've got a perfectly-cast Catherine Deneuve, one of the most beautiful women in recorded history, and Susan Sarandon, no slouch herself, rounding out an intimidatingly sensual romantic entanglement that is maybe more in tune with the century-spanning melancholy of vampires than the terror found in the more conventional genre entries. Here the horror is more recognizably human, that no one can be this impeccably gorgeous forever, not even those blessed or cursed with eternal life. But while it lasts, THE HUNGER is vigorous, stylish, and ravenous, sort of exactly the reason those of us who have seen movies like THE HUNGER laugh at movies like TWILIGHT.
LITTLE BOY (2015)
Having heard how very much this movie sounds like a thunderous piece of shit, I'm naturally drawn to taking a look for myself, since I am a mutant. In the still frame up there, the little boy is using the power of his religious faith to bring his father (Michael Rapaport, WTF) safely home from World War II by summoning the atomic bomb. Just another heartwarming story about genocide! There's nothing wrong with faith, particularly when it's sincere, but there is plenty wrong with using faith as an angle to lure in naive audiences to lap the shittiest, sappiest, most irresponsible storytelling. At the very least, I'm duty-bound to make fun of your movie.
*** PICK OF THE WEEK !!! ***
First Clint went to Italy. Then it was Burt's turn. If you think Burt's "Spaghetti" Westerns are funnier than Clint's, you might be surprised. Clint had Leone. Burt had Corbucci. There's a world of difference between those two Sergios. Read more here!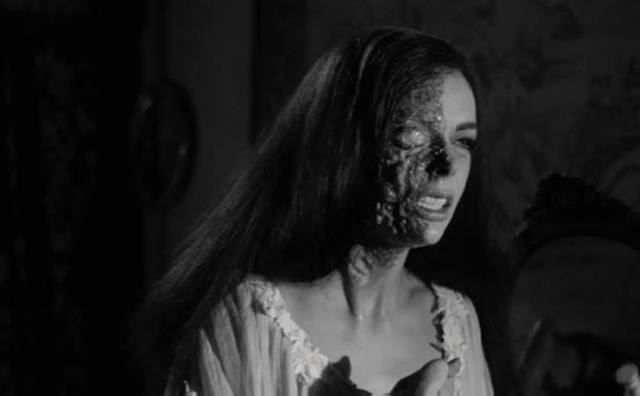 NIGHTMARE CASTLE (1965)
A celebration of Barbara Steele, the horror icon gets to play a dual role in this movie, which is scored by Ennio Morricone. This Severin package comes with CASTLE OF BLOOD, another Barbara Steele film which is partially directed by Sergio Corbucci, and TERROR CREATURES FROM THE GRAVE, just in case you didn't have enough Barbara Steele in your life.
NOMADS (1986)
Pierce Brosnan stars in this film written and directed by John McTiernan, the year before PREDATOR and two years before DIE HARD. I haven't seen it, have you? Seems like we probably better, right?
PELO MALO (2013)
In this Venezuelan film, "A nine-year-old boy's preening obsession with straightening his hair elicits a tidal wave of homophobic panic in his hard-working mother." (via IMDb)
PSYCHO BEACH PARTY (2000)
That's Amy Adams! Had no idea she was in this movie, which I've been meaning to see forever. This is an example of camp, which I don't mind, though my tastes run more towards schlock. Seems like the same kind of stuff, but it really isn't. That's a much longer essay for a day yet to come.
A REASON TO LIVE, A REASON TO DIE! (1972)
Don't forget 'Three reasons to see a movie!' That's a fun group of fellas right there. The director here is Tonino Valerii, the Sergio Leone protege who, to put it kindly, was no Sergio Leone (there can be only one!) — but his movies were often fun and lighter-hearted than the dire doings seen in most "Spaghetti" Westerns.
LA SAPIENZA (2014)
The story goes: "An aging architect (Fabrizio Rongione) tries to rediscover his passion by going on a research expedition to the birthplace of 17th-century master Francesco Borromini." Says I: That's pretty high-brow for me, although I might often wish it otherwise.
STRANGERLAND (2015)
An Australian film in which "A couple discover that their teenage children have disappeared just before a massive dust storm sweeps through their remote desert town." Always have liked Nicole Kidman, and that sounds kinda interesting!
A TOWN CALLED HELL (1971)
Can't get over that title and that artwork. Don't want to spoil anything with research. Ordering this now. Expectations are sky-high. It can only disappoint!
TROMA'S WAR (1988)
Troma goes political. Heaven help us all.
VENDETTA (2015)
Directed by the Soska twins, which makes it worth a look.
THE YOUNG LIKE IT HOT (1983) +
SWEET YOUNG FOXES
(1983)
Good time to remind you all how good our coverage of the Vinegar Syndrome releases has been. We haven't covered these two yet, but hang in there.
Z STORM (2014)
Louis Koo from DRUG WAR in another action-thriller, why yes thank you I will certainly give that a try.
HAPPY CONSUMING,
Latest posts by Jon Abrams
(see all)
---
Tags: Blu-ray, dvd, New Releases