Welcome to Daily Grindhouse's weekly (and belated) listing of all that's new and available to purchase on Blu-Ray and DVD. This is the longest list in the short history of this column, so let's get right into it.
ACROSS 110th STREET (1972)
By now this movie is better known for its theme song, sung by the great Bobby Womack and featured prominently in JACKIE BROWN, repurposed there as the entry music for Pam Grier's character. There's no backtracking from Pam Grier. Still, ACROSS 110th STREET is worth another look, and not only because it, released the same calendar year as HICKEY & BOGGS, is one of the earlier and pricklier examples of the mega-popular black-and-white buddy-cop picture. Yaphet Kotto and Anthony Quinn are one of the more excellently-mismatched mismatched duos the genre has to offer. Also, that cover artwork is incredible.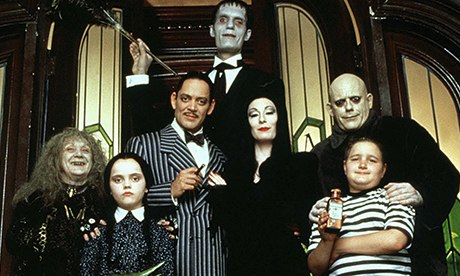 THE ADDAMS FAMILY (1991)
This was Barry Sonnenfeld's first film as director, after working as a cinematographer for the Coen Brothers on BLOOD SIMPLE, RAISING ARIZONA, and MILLER'S CROSSING. (Not to mention on films as different as THREE O'CLOCK HIGH, BIG, THROW MOMMA FROM THE TRAIN, WHEN HARRY MET SALLY…, and MISERY.)  Somewhat amazingly, the great Owen Roizman (THE EXORCIST) stepped into the cinematographer role for this one. I've always enjoyed Sonnenfeld's snappy, energetic style — I think his work as a cameraman has the edge overall, but GET SHORTY and MEN IN BLACK are high points and I remember the two ADDAMS FAMILY movies as being fun little trifles. Anjelica Huston is particularly entertaining in them both. In retrospect maybe the MC Hammer theme song doesn't hold up, but then again maybe it does. You decide!
ALL HALLOWS' EVE (2013)
Don't know much about this title, but I can tell you that the clown's name is Art, which is oddly charming I think.
ANY GIVEN SUNDAY (1999)
That is indeed a still image of Lawrence Taylor using a chainsaw to cut a car in half, which is naturally the single image I retain from this film. I'm a horror guy! Otherwise I'd have to say this might actually be one of the most 'nineties movies of all time. It's definitely exactly the movie that football deserves.  It's a violent collision of great talents, sporadically great talents, and people who are not so much either of those things. Al Pacino hollers a lot. Jamie Foxx does the end-credits ballad.  Bill Bellamy is in this movie. You get the picture.
THE APPLE DUMPLING GANG (1975)
Don Knotts looks kind of like Larry Fine. Never noticed that before. (I don't have much else to add here.)
BERMUDA TENTACLES (2014)
"Air Force One goes down in the Bermuda Triangle, and a rescue effort by the US Navy awakens a sea monster." Jamie Kennedy is involved somehow. Be forewarned. 
BORGMAN (2013)
The precise inverse of MANBORG, BORGMAN actually recalls Renoir in its set-up, at least. It's a Dutch film about a vagrant who upends the lives of a wealthy family. It's a Drafthouse Films release which means it's a must-see — their record to date, as far as films they recommend which turn out to be entertaining and fascinating, is flawless.
BRICK MANSIONS (2014)
This movie is destined to be remembered foremost and only as Paul Walker's last film, and that's fair. In my opinion Paul Walker was just starting to get really interesting as a star — the way pretty actors like George Clooney and Brad Pitt really got going in their late 'thirties and early 'forties, but way less distracted by prestige pictures than those guys and way more willing to give all his energy to silly action movies. 2006's RUNNING SCARED showed how Paul Walker was willing and able to go for broke; PAWN SHOP CHRONICLES, his 2013 reunion project with RUNNING SCARED's director, was several miles closer to character-actor crazytown. PAWN SHOP CHRONICLES is awful, but watch it for Paul Walker and see something unexpected and fantastic. Not quite Brad Pitt in 12 MONKEYS, but kinda. Plenty of potential. It's really a goddamn shame he's not around to make plenty more B-pictures (and of course to live a long healthy life, since by all accounts he was a great guy off-screen too).
One thing you can definitely say about Paul Walker as a star is that he was generous — what are the FAST & FURIOUS pictures but an object lesson in a guy who for all the world looks like the hero ceding his hero shots over to other performers? You could argue that guys like The Rock upstaged him, or that the storylines started to sideline his character, but I happen to believe that vanity is highly detectable when it gets in front of a movie camera, and I didn't see that in Paul Walker. Certainly on a smaller project like BRICK MANSIONS you could expect an above-the-title name to hog more close-ups, but again, Walker lends plenty of screentime to his co-stars, to admittedly mixed results. David Belle, the parkour virtuoso who starred in DISTRICT 13, the French film upon this one is based, is just plain not an actor, and I don't have confirmation on this but I could swear his dialogue is entirely dubbed. But when it's time for running and flipping and kicking, he gets the job done.  Then there's The RZA, also not an actor, who is assigned here a fairly ridiculous villain-to-hero arc but carries it home with the nimbus of goodwill he's accumulated from prior projects. Really, it's worth it to hear him say the words "surveillance camera."
It's an odd grouping, but between them these three make a likable, watchable crew. BRICK MANSIONS isn't well written and it's even less well directed, but for fans of the FAST & FURIOUS series there are some similar pleasures to be had. A lot has been written about the multicultural appeal of that series; here some of the same ingredients — loud action scenes, hip-hop stars, Paul Walker — are introduced to an international element. It's still not enough to make BRICK MANSIONS particularly memorable on its own, but it's goofy and enjoyable for as long as you're watching it, and that seems to be how Paul Walker liked to do it.
Also, for all you eagle-eyed feminist types out there: Believe me or not, but BRICK MANSIONS passes the Bechdel test.
CAPTAIN AMERICA: THE WINTER SOLDIER (2014)
It's weird to me to see CAPTAIN AMERICA come up alphabetically after all that talk about Paul Walker. Paul Walker is someone who I might have cast as Captain America, for exactly the reasons why I was complimenting him up above. Paul Walker is a team player as an actor; Captain America is the ultimate team-player character. Comic-book heroes like Batman and Spider-Man are fascinating enough by themselves; Captain America is more interesting when he's interacting. He's a bedrock. You usually need to bounce things off him before you can see how strong he is. Like Superman, Captain America is often unfairly dismissed as boring, but that's not the case. It isn't that decency and goodness is boring, and that darkness is more interesting — it's that decency is stability and darkness is drama, and drama helps show why stability is preferable. That's well illustrated by THE WINTER SOLDIER, which is largely based on writer Ed Brubaker's take on Captain America. The Winter Soldier is a mysterious masked assassin who is convincingly depicted here as deadly, like a Terminator blended with a ninja — for all the world this character reads as "cool," but Steve Rogers, Captain America, is the one you root for. Maybe he's not as cool, but warmth can also be appealing. It's possible that Chris Evans is even better in the role this time around. It helps that this movie actually has on hand the actor who would have played Captain America if Marvel Studios had existed in 1974 — Robert Redford is the guy I always hoped they'd call if they made a DARK KNIGHT RETURNS style last-Captain-America-story movie. This is the next best thing. It's a CAPTAIN AMERICA movie that actually demonstrates the value of Captain America, of old-fashioned idealism, by placing the character in a world of darkness. Things get bleak, or as bleak as they can get in a huge-budgeted movie made by people who ultimately have to answer to Disney. There are plenty of explosions, as per usual. But there's a lot of quiet to this movie. Maybe my favorite aspect of this movie is the quietness. The story is punctuated by bombastic action scenes, as the formula demands, but unlike any of the Marvel movies to date, there are long stretches of THE WINTER SOLDIER that are free of loudness, in which Steve Rogers and his ally Natasha Romanoff are on the run, investigating. Which, by the way, is another thing I loved about the movie. The Black Widow was my favorite part of THE AVENGERS, but despite world-class efforts, even there she was mostly there to fill the "superhero team needs a girl" quota. Here, finally, coming off her brilliant performance in UNDER THE SKIN, Scarlett Johansson gets to be more than "the girl" in these movies. She's a co-star. The Black Widow is a capable, non-romantic collaborator to Captain America, and the movie is automatically stronger, more adult, and more rewarding for it.  If that wasn't enough, we also get our first non-white Marvel superhero in the form of Sam Wilson, The Falcon, played here by Anthony Mackie. Always one of my favorites in the comics but never a major franchise player, I still can't quite believe there's actually a movie with this character in it. And again, he's not "the black guy" — with Sam Jackson also in the movie reprising his role as Nick Fury, we've actually got a team with more than one black guy on it. That's a rarity for any American genre, let alone superheroes and comic books. Oh, and the great Frank Grillo plays a villain. CAPTAIN AMERICA: THE WINTER SOLDIER comes loaded with gifts for this particular fan.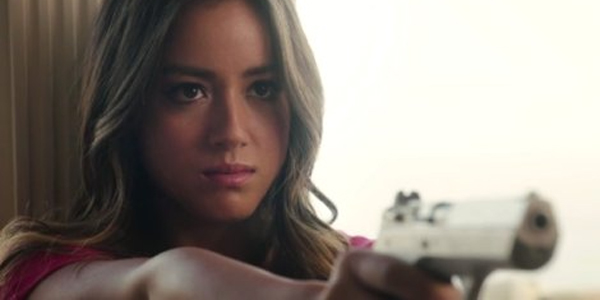 AGENTS OF S.H.I.E.L.D. (TV)
I'm not going to write about it, but I've seen all of Season One of this series, and for Bill Paxton alone I'm going to recommend it. Also, when all is done and said, it dovetails satisfyingly with CAPTAIN AMERICA: THE WINTER SOLDIER. It'll be interesting to see where it goes from here.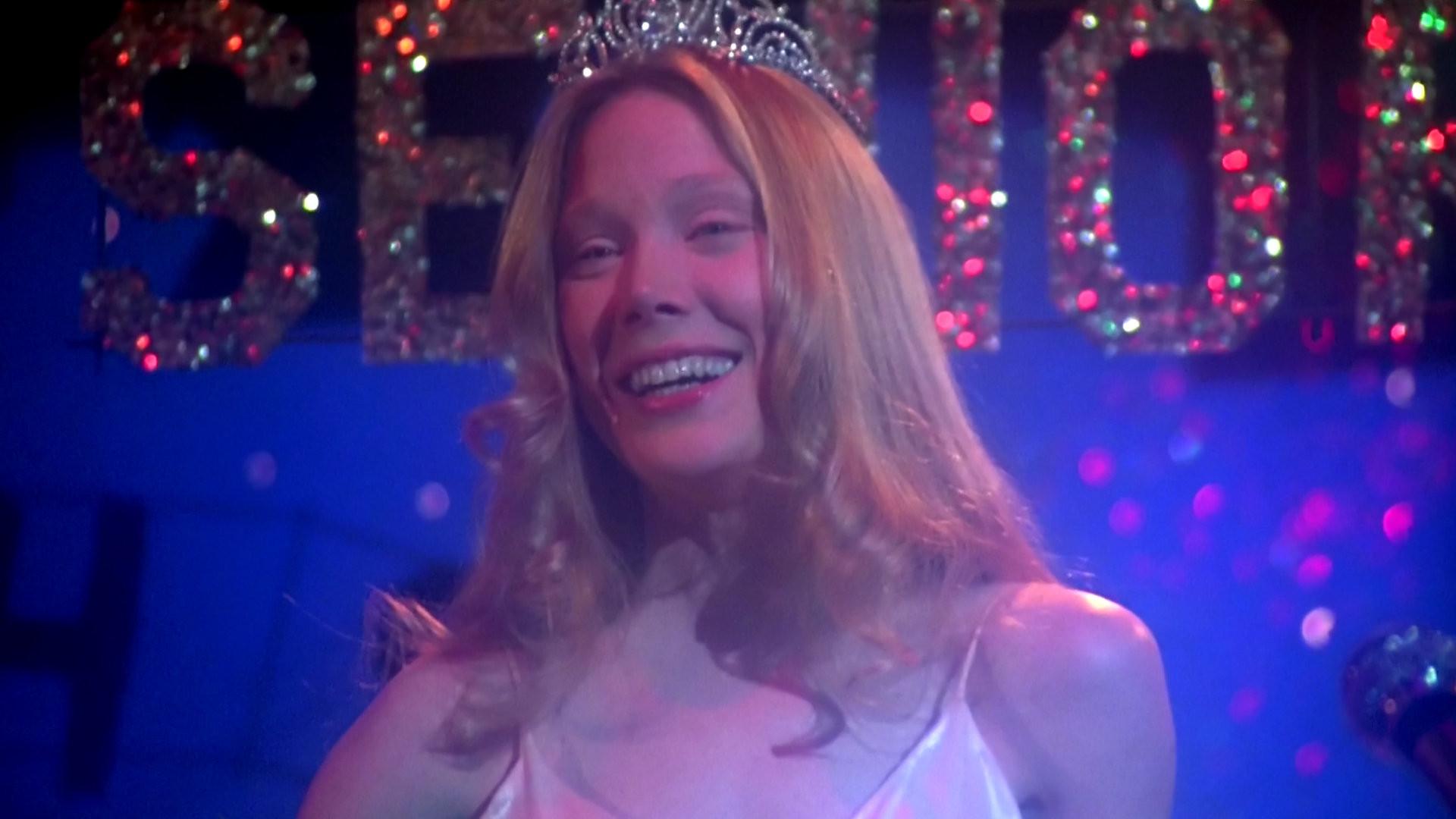 CARRIE (1976) & CARRIE (2013)
CARRIE is a film directed by a heterosexual man, based on a novel by a heterosexual man, which has always been a point of interest because its concerns are so intrinsically female. I wrote about this at length in a longer piece for this site, in which I came down on the majority opinion that the 1976 film is a horror classic. That said, it does interest me that a female director, the talented Kimberly Peirce, remade CARRIE. I haven't heard good things about the remake but I don't expect to hear good things about any remake. That doesn't mean there may not be some intriguing revisionism going on there — I'm the guy who saw revisionism in the Gus Van Sant remake of PSYCHO, so I'd be looking for it here. (I don't like that version at all but I find the few differences very fun to think about.) In this case I'm curious. This two-pack is a potential purchase, then.
CHE! (1969)
With Jack Palance as Fidel Castro. Say what?!?
THE COMPUTER WORE TENNIS SHOES (1969)
Then the computer sent Kurt Russell to Antarctica and drove him to drink.
COTTON COMES TO HARLEM (1970)
Based on a Chester Himes novel, adapted and directed by Ossie Davis, starring Godfrey Cambridge and Raymond St. Jacques, along with Cleavon Little and Redd Foxx — I cannot believe I have not seen this already. If you are unfamiliar with any of those names, go have a lot of fun researching them all. This one I'll give you for free: Raymond St. Jacques played the preacher in THEY LIVE.
Okay, here comes the part in the column where there are a bunch of titles I don't have anything to say about…
CRIMSON WINTER (2013)
DEAD SEASON (2012)
DEAD WITHIN (2014)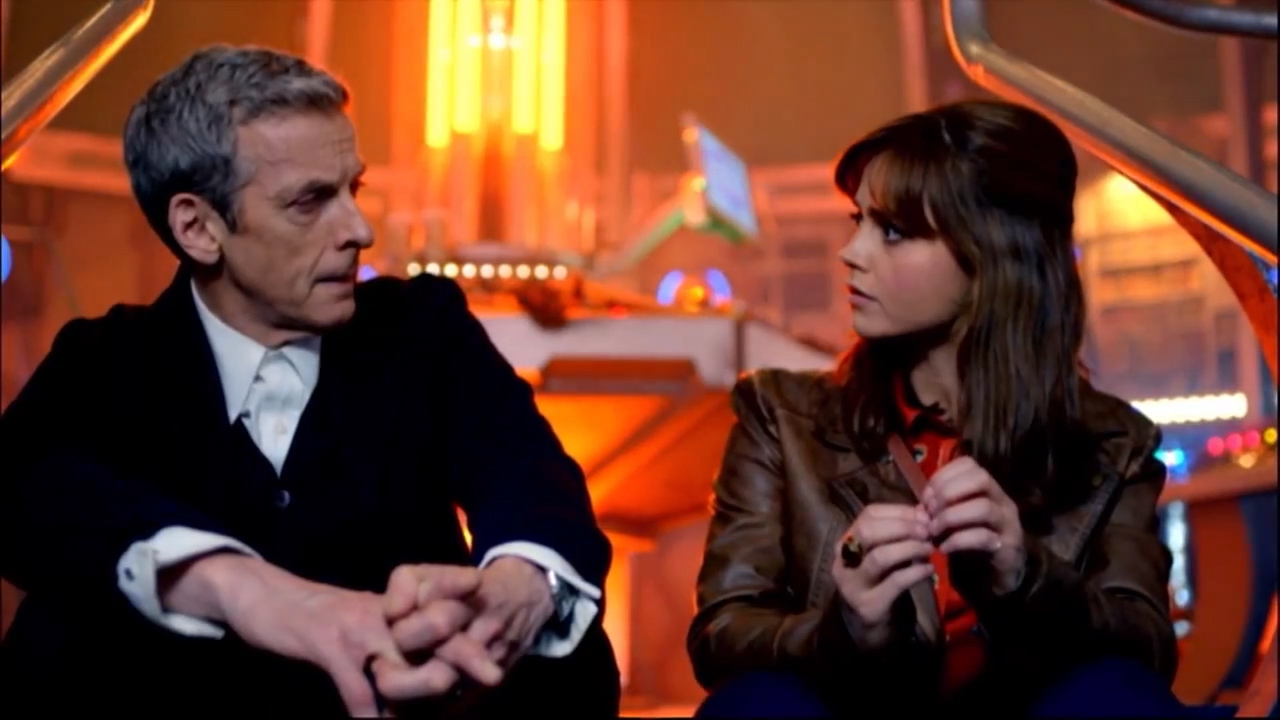 DOCTOR WHO: DEEP BREATH (TV)
THE DOGS OF WAR (1980)
Never saw even the faintest resemblance between Christopher Walken and Dolph Lundgren before today.
FED UP (2014)
FLOWERS IN THE ATTIC (1987)
1980s Kristy Swanson! For more on that subject, click here.
A FUNNY THING HAPPENED ON THE WAY TO THE FORUM (1966)
GODZILLA, MOTHRA, AND KING GHIDORAH: GIANT MONSTERS ALL-OUT ATTACK (2001) /
GODZILLA AGAINST MECHAGODZILLA (2002)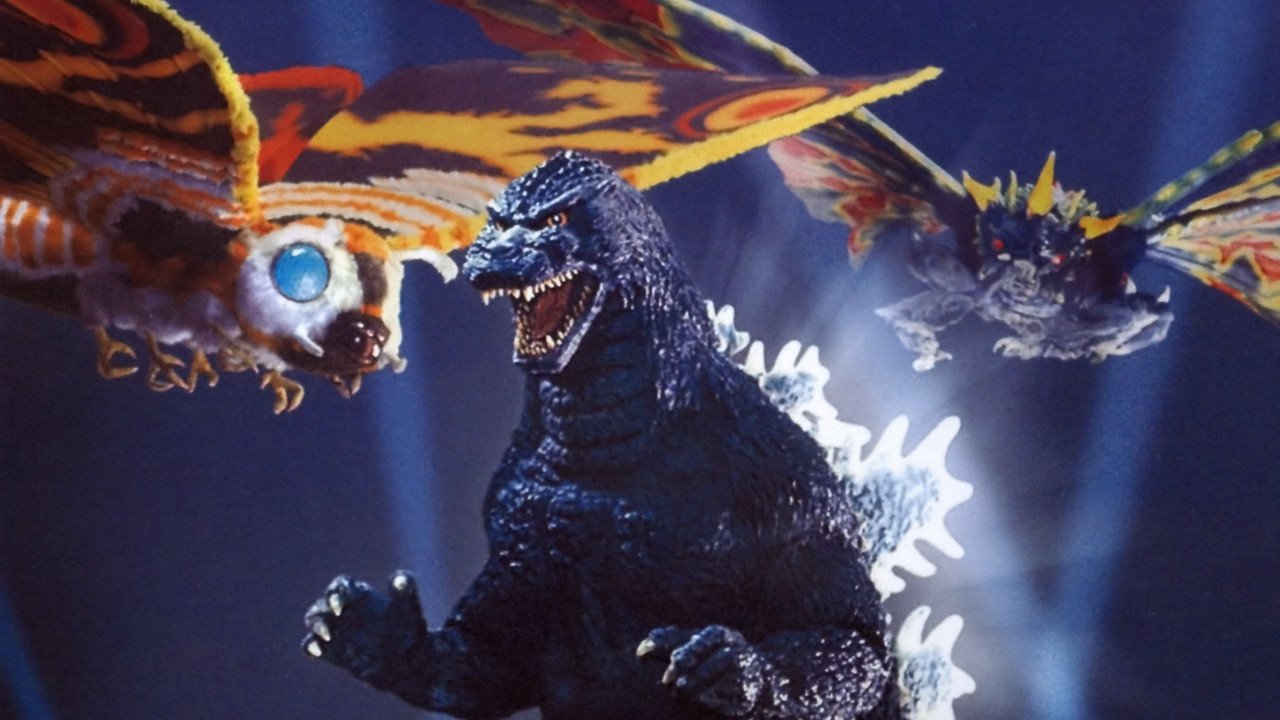 REBIRTH OF MOTHRA I, II, and III
(1996, 1997, and 1998)
GODZILLA 2000 (1999)
GOD'S POCKET (2014)
This is not a movie that makes the earth quake; it's low-key and often quiet and its best moments feel lived-in as opposed to volcanic or indelible. As one of the last Philip Seymour Hoffman film performances we're ever going to get, it's essential, and certainly by that unit of measuring GOD'S POCKET does not disappoint: He's wonderful in it.
GRADUATION DAY (1981)
A 1980s slasher flick I hadn't heard of before now, but the only one I've heard of which features Vanna White. Fellow horror fans: Should I look into this further?
THE GREAT RACE (1965)
Blake Edwards, Henry Mancini, Russell Harlan, Tony Curtis, Natalie Wood, Jack Lemmon: Some of the great pleasures of 1960s American cinema.
 HANGMEN ALSO DIE (1943)
Great title, great still frame. Fritz Lang directed this one and somehow I'd never heard of it. Homework to be done!
HOMELAND: THE COMPLETE THIRD SEASON (TV)
THE HORNET'S NEST (2014)
This is a documentary about the [somehow] ongoing war in Afghanistan.
JENNIFER'S BODY (2009)
A good horror premise, whether it be for a scary movie or a monster movie, stems from a theme people can relate to. FRANKENSTEIN has to do with arrogance.  With THE EXORCIST, it's loss of faith. With THE EVIL DEAD, it's about the primal fear of the woods. With JAWS, it's the primal fear of being eaten alive. With KING KONG, it's that chicks dig jerks. GODZILLA was all about atomic anxiety. HALLOWEEN is about not feeling safe, even in the suburbs. With just about every zombie film, it's got something to do with death. With just about every vampire film, it's about bad sex.
In JENNIFER'S BODY, the theme concerns high school friendships, and the way in which girls in particular can suddenly and cruelly turn on each other. This has happened to every girl I know, and it's upsetting and weird and usually pointless. Girls can be best of friends one day, and the next there's a drastic turn for the sadistic, with no explanation. Sometimes they come back; sometimes they stay evil.
This is the plot: Jennifer and Anita ("Needy") are best friends from childhood who have remained close even if they've grown up differently. Needy has a nice-guy boyfriend but is otherwise insecure and mousy, while Jennifer is Megan Fox in a cheerleader outfit. Jennifer is the alpha-female even before she's turned into a supernaturally powerful demon in a satanic virgin sacrifice gone horribly wrong. Jennifer starts to need to feast on the insides of high school boys, and ultimately no one but Needy can stop her.
You know a horror movie's got something going for it when it has a secondary premise that's clever enough to carry its own movie in an alternate universe. I loved the idea of the nice-guy rock band, who turn out to be evil and abduct Jennifer to sacrifice her to the devil in return for fame and fortune.  The idea that a Matchbox 20 or a Maroon 5 or some other corny middle-of-the-road band with a number in the title might behind the smiles be satanic and murderous creeps is just hilarious to me. It's scary because you're not sure it's never happened.
The most obvious point of comparison to JENNIFER'S BODY, when it comes to tone, is Buffy The Vampire Slayer, which puts it in pretty high company that it maybe doesn't quite belong in – what I'm trying to say is that the movie is fun and funny, but it won't keep anyone from a good night's sleep. While director Karyn Kusama sets up some amazing mood-establishing shots to begin the majority of the scenes, nothing that ends up happening can really be described as horrifying. There's too much humor in Diablo Cody's dialogue for that, although that's not at all a bad thing. I've said plenty worse than calling a movie stylish and entertaining and, feminism-wise, a little bit necessary.
JUGGERNAUT (1974)
** PICK OF THE WEEK!! **
THE KILLER ELITE (1975)
There is so much more to say about this movie, but the one that's going to get you to watch it is this:
James Caan and Burt Young (Paulie from ROCKY) FIGHTING NINJAS.
KORENGAL (2014)
This is a follow-up to the 2010 documentary RESTREPO, which as much as my words count for anything I urge everyone to see.
LA BAMBA (1987)
Classic.
LAST PASSENGER (2013)
LEMONY SNICKET'S A SERIES OF UNFORTUNATE EVENTS (2004)
LIFEFORCE (1985)
LIFEFORCE is based on a novel called THE SPACE VAMPIRES and directed by THE TEXAS CHAINSAW MASSACRE's Tobe Hooper. It's a science-fiction epic with some terrific horror-type moments. When astronauts discover alien life on a space expedition, this is what they find.
SUPER-NAKED LADY.
They bring her back to Earth, where she remains this naked for most of the movie. There's always a catch. She's an energy vampire who will draw you in and then turn you into a skeleton. My generation grew up on the SPECIES movies, but Mathilda May is the original Natasha Henstridge. Much more French, much more naked. Unfortunately, her character never gets a name, but name or no name, it's a heroic performance.  This is also actually a pretty great movie, and it probably would be even without all the nudity.  But nobody's complaining about the nudity.
LITTLE HOUSE ON THE PRAIRIE: SEASON THREE (TV)
Of all the titles I have ever included in this column for as long as I've been doing this column, I have to assume this is the one our audience cares about the absolute least.
A LONG WAY DOWN (2014)
Aaron Paul and Imogen Poots also co-starred in NEED FOR SPEED earlier this year. Paul and Poots! They're the new Hepburn and Tracy!
MISCHIEF NIGHT (2013)
PROM NIGHT (1980)
Around this time, Jamie Lee Curtis was in six (!) horror movies — PROM NIGHT isn't as good as THE FOG or ROAD GAMES but it does have JLC disco-dancing with Leslie Nielsen at a penultimate moment in the action, so yes, you have to see it.
PUMPKINHEAD (1988)
The monster design is incredible. Nobody's arguing that. Lately it feels like PUMPKINHEAD is enjoying a surge in critical esteem which I'm not positive it warrants, but I'm also not about to say a negative word about anything with Stan Winston's name on it. PUMPKINHEAD is one of those movies that has a life in the eye of the mind — you think of that monster up there and your imagination starts whirling around — but it may be better to leave it there without revisiting the actual movie. Or not! Don't let me stop you. Did the evil hag stop Lance Henriksen from summoning the Pumpkinhead?
SALVADOR (1986)
Along with THIEF and TRADING PLACES, SALVADOR is part of the extremely limited subgenre of excellent movies that happen to co-star James Belushi.
SEIZURE! (1974)
Oliver Stone made this one too. In fact this is the first movie he directed. Then in 1981 he made THE HAND, about a cartoonist played by Michael Caine who is besieged by his own disembodied hand. Five years later, he came out with SALVADOR and PLATOON and started getting Oscars. This is the devil's-advocate argument against "Just Say No."
 THE SLAVE (aka CHECK TO THE QUEEN) (1969)
I don't know, man. Your guess is as good as mine.
STATE OF EMERGENCY (2011)
STAR TREK & STAR TREK INTO DARKNESS
(2009 & 2013)
SUPERNATURAL: THE COMPLETE NINTH SEASON
(TV)
THE VAMPIRE DIARIES: THE COMPLETE FIFTH SEASON
(TV)
VICTIM (2011)
WILLOW CREEK (2014)
Here's our official Daily Grindhouse review and here's our friend Adam Cesare weighing in too. I wasn't as high on this movie as those fellas were, but after re-reading those reviews I think I need to give it another look.
WORDS AND PICTURES (2013)
THE WORLD WARS (TV)
YOUNG FRANKENSTEIN (1974)
That one is a necessity, obviously.  Mel Brooks goes deep. The enduring brilliance of this movie is the best possible evidence of two comedy truths: (a) the better you know and love your subject, the better your parody is, and (b) the straighter you play it, the funnier it is. For a demonstration of both at once, see the scene where Gene Hackman cameos to torment the Monster (Peter Boyle) as the blind priest, which is a direct spoof of a scene from BRIDE OF FRANKENSTEIN. Gene Hackman isn't an actor best known for comedy, which is one reason he's so great in the scene, and the fact that it plays so close to the original, only to escalate it with absurdity, is another. Really, the only movie funnier than YOUNG FRANKENSTEIN is the actual BRIDE OF FRANKENSTEIN! Because that one's got Dr. Pretorius. If Dr. Pretorius had been in YOUNG FRANKENSTEIN, people would have said it went too far over the top.
So that's it for this week! Let me know what you all think of this column. See you soon with more.
Jon Abrams is a New York-based writer, cartoonist, and committed cinemaniac whose complete work and credits can be found at his site, Demon's Resume. You can contact him on Twitter as @JonZilla___.
Latest posts by Jon Abrams (see all)
---
Tags: Blu-ray, dvd, New Releases