A long, long time ago (five years in calendar time, an eternity in internet culture time), I noticed that Netflix was getting a lot – and I mean a lot – of notable catalog films added to their streaming service.  These weren't just run-of-the-mill space fillers – these were oddities like CRACKING UP, APPLE PIE and ANGEL, ANGEL, DOWN WE GO suddenly turning up unexpectedly.
Now, one thing Netflix has never been good at is promoting the films they have that are below the cultural radar, and no change to their magical algorithm would change that.  You could watch nothing but horror movies, and still something like THE BLACK SLEEP would never turn up on your front page.  And the service has been browsing through genres increasingly difficult, so even if you wanted to replicate the video store experience by looking through the digital racks, you were unlikely to stumble across it.
So I decided to help them out a bit.  I started a Facebook group called "Psychotronic Netflix," which would call out the notable obscure (and just plain notable) films that were available to stream.  The page took off, and Geoff Todd, the then-editor of Daily Grindhouse, invited me to turn the page into a weekly column.  It's how I first became associated with this site, and the column continued the work I was doing on the page on a more detailed level.  It really seemed like the future of psychotronic content was moving towards Netflix.
However, things started to change.  Netflix lost a number of different film contracts and began emphasizing original material over keeping and increasing catalog titles.  Meanwhile, other streaming services were increasing their titles, and some even appeared with an emphasis on cult films.  The future of psychotronic content was still moving to streaming, it's just that, counter to initial optimism, there was no way one service was going to provide a viewer with all of their entertainment needs.  (Physical media is still the only guarantee that you'll have something specific.)
The column repurposed, then went to monthly, then disappeared without saying goodbye.  Netflix was no longer the psychotronic treasure trove that it was in that far-off glory year of 2012.
Streaming, however, has continued to thrive.  I still wanted to do what I'd been doing – pointing out where to find interesting stuff for your evening's entertainment – but I couldn't be exclusive to Netflix.  So at long last, I've returned, under a new moniker with a new mission.  This is a bold re-imagineering of "Psychotronic Netflix," only expanded to include multiple streaming services and sites.  (I will, however, limit this to subscription sites with an "all you can eat" model, rather than pointing out films available for individual rental.  They can market themselves.)  The intent is to keep things ordered by service, so you can easily check based on the ones for which you have access.
Hence the new title, I WAKE UP STREAMING!.  If anyone with badass Photoshop skills wants to come up with a logo, I'll… umm, follow you on Twitter or something.  And I'll "heart" all of your posts for a week.  I'm bad at offering things.
So enough of my jibber-jabber.  Let's get to the flicks!  It's the beginning of the month (this column should provide new titles from the previous Friday-Thursday), so there's plenty to see!
Subscription Services
Netflix
Let's start with tradition.  The new month brings a number of familiar favorites – most notably ESCAPE FROM NEW YORK, GREMLINS, A NIGHTMARE ON ELM STREET, IN LIKE FLINT and THE LEGEND OF DRUNKEN MASTER (the Miramax dubbed version).  Also of note on the catalog front are SCHINDLER'S LIST, the remake of THE MANCHURIAN CANDIDATE, TROPIC THUNDER, WHALE RIDER, MORTAL KOMBAT, MORTAL KOMBAT: ANNIHILATION and ACROSS THE UNIVERSE.
Nifty new documentaries include TOWER (highly recommended doc on the University of Texas shooting of 1966), the Netflix exclusive series FIVE CAME BACK (profiling directors John Ford, William Wyler, John Huston, Frank Capra and George Stevens during WWII, based on Mark Harris' book) and THE HUMAN FACTOR: THE UNTOLD STORY OF THE BOMBAY FILM ORCHESTRAS, a doc on Bollywood music.
New releases include the highly-recommended-by-this-site generally (check out Matt Wedge's review here) horror pic THE EYES OF MY MOTHER, the Netflix exclusive sci-fi pic THE DISCOVERY (directed by Charlie McDowell, who previously helmed the very good THE ONE I LOVE), the Roald Dahl adaptation THE BFG, the haunted tank flick TANK 432 (shot as BELLY OF THE BULLDOG), and the serial-killer western DEAD WEST.  Lastly but not leastly, you can check out ABATTOIR, the new haunted-house film from Darren Lynn Bousman (REPO! THE GENETIC OPERA, SAW II-IV).
Lastly, if you really want to binge, the first season of the Canadian horror western series WYNONNA EARP (aired in the U.S. on Syfy) is available, as is season 3 of SALEM.
Hulu
The biggest thing to note in Hulu's new additions are TV-related.  The first season of Vertigo adaptation PREACHER is now available to stream, as are the first three episodes of the Hulu-produced sci-fi anthology DIMENSION 404.  I can't speak to either personally, but I'll probably be checking out both in the coming week.  There are also 44 episodes of MYSTERY SCIENCE THEATER 3000 available, though I'm not 100% sure these are new to the service.
The biggest new release is Michael Showalter's well-received HELLO, MY NAME IS DORIS, starring Sally Field, which isn't really psychotronic, but everyone on the staff here who's seen it seems to have been quite taken with it.  New (or returning) catalog titles include SLIVER, SATURDAY NIGHT FEVER, THE HOURS, Bob Hoskins as a serial killer in Atom Egoyan's FELICIA'S JOURNEY, DAYS OF THUNDER, ALMOST FAMOUS, Paul Schrader's underrated AFFLICTION, the Will Eisner adaptation of THE SPIRIT, Martin Scorsese's BOXCAR BERTHA, and Joe Dante's EXPLORERS.  The FRIDAY THE 13TH movies are back, too.
On the new foreign front, you can check out the Pang Brothers' Hong Kong-Chinese disaster flick OUT OF THE INFERNO and KINGDOM OF BLOOD, the third entry in the THE FOUR series of fantasy action films by Gordon Chan (FIST OF LEGEND).
Shudder
Shudder may be known as "the horror movie streaming service," but that notoriety gives them a lot of leeway, as their offerings (for a mere $4.99 a month) are impressively diverse.  This past week has seen the addition of the streaming exclusive PREVENGE, which our own Jason Coffman wrote about here.  In addition, they've added the Swedish television series JORDSKOTT, the first two episodes of which are available now.
They've also added Curtis Harrington's 1973 made-for-television THE CAT CREATURE, the obscure 1980 thriller THE CURSE OF KING TUT'S TOMB starring Eva Marie Saint, Jackie Kong's ridiculous BLOOD DINER, the sleazy grindhouse classic DON'T ANSWER THE PHONE, the all-star, all-scaly monster pic GODZILLA, MOTHRA AND KING GHIDORAH: GIANT MONSTERS ALL-OUT ATTACK, the Clive Barker adaptation MIDNIGHT MEAT TRAIN, Hideo Nakata's ghost tale KAIDAN, Desmond Harrington as a writer obsessed with a sex doll in LOVE OBJECT, Ben Cross fighting a demon in 1988's THE UNHOLY, and the 2005 German serial-killer film ANTIBODIES starring Norman Reedus.  All in all, a pretty great sampling of the variety of horror films the service has to offer.
FilmStruck
The relatively new FilmStruck, known for being the new place to find Criterion titles on streaming, just launched support for the Chromecast, so I'm all over them.  The selection is still growing, and it seems to be a little variant from month to month, but I've got high hopes that eventually there will be plenty of catalog and art house films available that haven't been seen on any other service.
New additions to the site include a number of heist films, including the excellent 1978 film THE SILENT PARTNER starring Elliott Gould and a downright scary Christopher Plummer.  Other films in this series include 1970's PERFECT FRIDAY with Ursula Andress and David Warner, the 1971 French film MAX AND THE JUNKMEN starring Michel Piccoli and Romy Schneider, 1960's British crime classic THE LEAGUE OF GENTLEMEN, and the 2009 Austrian film REVANCHE and the 2010 German flick THE ROBBER.
In addition, they've added a number of Dogme 95 titles including THE KING IS ALIVE, a trio of Woody Allen films (LOVE AND DEATH, BANANAS and EVERYTHING YOU ALWAYS WANTED TO KNOW ABOUT SEX BUT WERE AFRAID TO ASK), Robert Stevenson's 1947 JANE EYRE with Orson Welles and Joan Fontaine, and Lasse Hallstrom's 1985 coming-of-age story MY LIFE AS A DOG.  All are recommended.
Hoopla
I've always considered Hoopla the sleeper hit of the streaming services.  Signing up is free, but can only be done if your library offers it – you can check to see if your local library does so with this site here.  (If it doesn't, move to a place that gives a crap about libraries.  Or finance yours better, whatever.)  They offer downloadable books, music, graphic novels and, of course, movies, and their app is Chromecast-enabled as well.  The nature of the service means that the content available is very luck of the draw – I wouldn't suggest using it with the expectation that they'll have all the hot new films, but any genre fan is certain to find something noteworthy when browsing.
Among the newly-added titles are a number of notable catalog releases, including the recommended darkly-comic futuristic reality-show pic SERIES 7: THE CONTENDERS, Joseph Sargent's 1970 sci-fi pic COLOSSUS: THE FORBIN PROJECT, Bruce Beresford's coming of age film PUBERTY BLUES, Nick Nolte and Gene Hackman in Roger Spottiswoode's UNDER FIRE, and Rafal Zielinski's goofy 1988 comedy SCREWBALL HOTEL.  (Like I said, very luck of the draw.)  Also new are the 1998 crime thriller THURSDAY with Thomas Jane, Aaron Eckhart, James LeGros and Mickey Rourke, the Jason Scott Lee sequel TIMECOP 2, and J.T. Petty's supernatural action comedy HELLBENDERS with Clancy Brown.  Hoopla's big on documentaries, and the recent additions include the Chicago-set THE INTERRUPTERS (along with plenty of other PBS documentaries), the music doc UPSIDE DOWN: THE CREATION RECORDS STORY, and Rolf de Heer's ANOTHER COUNTRY, the story of Aboriginal culture integration narrated by David Gulpilil (WALKABOUT).
Hoopla does have a few newer films as well, including the thriller BLACKWAY starring Anthony Hopkins and Julia Stiles, the comedy-horror film FEAR, INC. with Abigail Breslin and Leslie Jordan (!), and the Asylum-produced rip-off THE FAST AND THE FIERCE starring Adrian Paul and Dominique Swain.  I presume it is about car-racing drag queens.
Exploitation.TV
Created by the good folks behind Vinegar Syndrome, Exploitation.tv offers an impressive array of exploitation films, ranging from hardcore classics to shot-on-video horror to new documentaries on the genres and filmmakers.  Their most recent offerings include a trio of hardcore horror films from the '70s: Louis Alexander's 1974 SORCERESS, Joe Davian's 1977 HOUSE OF DE SADE with Vanessa del Rio, and Gil Kenston's 1973 COME DEADLY.
Fandor
Fandor is little low this week, but recent additions include the documentary THIS IS BOSSA NOVA and Richard Linklater's seminal SLACKER.  Also of note is the nifty 8m claymation short CLAY, nominated for an Oscar in 1966.
BritBox
BritBox is new, and I haven't tried it, but they've got plenty of seasons of DOCTOR WHO, RED DWARF, BLACKADDER, CRACKER, CRIME STORY, FAWLTY TOWERS, Tom Baker in HOUND OF THE BASKERVILLES, the nifty anthology PLAY FOR TODAY, PRIME SUSPECT, the Jeremy Brett SHERLOCK HOLMES, and THE YOUNG ONES, plus made-for-BBC movies like CRUISE OF THE GODS and THE QUATERMASS EXPERIMENT. Check them out here.  No Chromecast support yet, but it's allegedly coming soon.
Amazon Prime
I put Amazon Prime last among the subscription services because they don't offer Chromecast support, and I am petty.
Though Amazon Prime is certainly no slacker in the movie department.  Among the newer titles, there's Michael Showalter's HELLO, MY NAME IS DORIS, Richard Linklater's groovy EVERYBODY WANTS SOME!!, the well-received Swedish film A MAN CALLED OVE and Jim Jarmusch's documentary on The Stooges, GIMME DANGER.  In addition, there's fun to be had with STREET TRASH, BIG ASS SPIDER! and RETURN OF THE LIVING DEAD 3, and less fun with RETURN OF THE LIVING DEAD 4 and 5.  Plus Burt Reynolds directs and stars in 1976's GATOR, Tom McLoughlin's spooky 1983 semi-slasher ONE DARK NIGHT, action sequels ROBOCOP 2, ROBOCOP 3 and GUNS OF THE MAGNIFICENT SEVEN, the psychological horror pic PET with Dominic Monaghan, Ralph Bakshi's Frank Frazetta-produced 1983 fantasy epic FIRE AND ICE written by Gerry Conway and Roy Thomas, and FRANKENFAKE, Joe Castro's controversial documentary of his time as a competitor on Syfy's "Face Off."
Non-Subscription Services
VUDU
The Walmart-owned VUDU service is mostly known as a platform for purchasing and renting movies individually, but they have recently introduced a "Movies on Us" section that allows a user to watch selected films for free with occasional commercials.  From what I've seen, the quality is good, the interruptions are infrequent (I believe I had three in total during a feature) and they do offer Chromecast support.
The movies to choose from change on a monthly basis, so I won't be covering them every week, but the selection is pretty diverse.  There are some good mainstream catalog films (THELMA & LOUISE, A FISH CALLED WANDA, RONIN), several notable genre favorites (the original OLDBOY, A FISTFUL OF DYNAMITE, the 1978 INVASION OF THE BODY SNATCHERS, the original THE TAKING OF PELHAM ONE TWO THREE, DEATH WISH 2, FLASH GORDON), vintage comedies (BANANAS, RETURN OF THE PINK PANTHER, COLD TURKEY), solid foreign titles (TU DORS NICOLE, Paul Verhoeven's TRICKED, Leos Carax's BOY MEETS GIRL, THE DEATH OF MR. LAZARESCU, ROBBER, SHUTTER), documentaries (DECEPTIVE PRACTIVE: THE MYSTERIES AND MENTORS OF RICKY JAY, TWO IN THE WAVE) and silent classics (QUEEN KELLY, BLOOD AND SAND, BATTLESHIP POTEMKIN, MAN WITH A MOVIE CAMERA).  Plus 12 ANGRY MEN and SIDEWALK STORIES, which don't really fit into any of those categories.  Check it out here!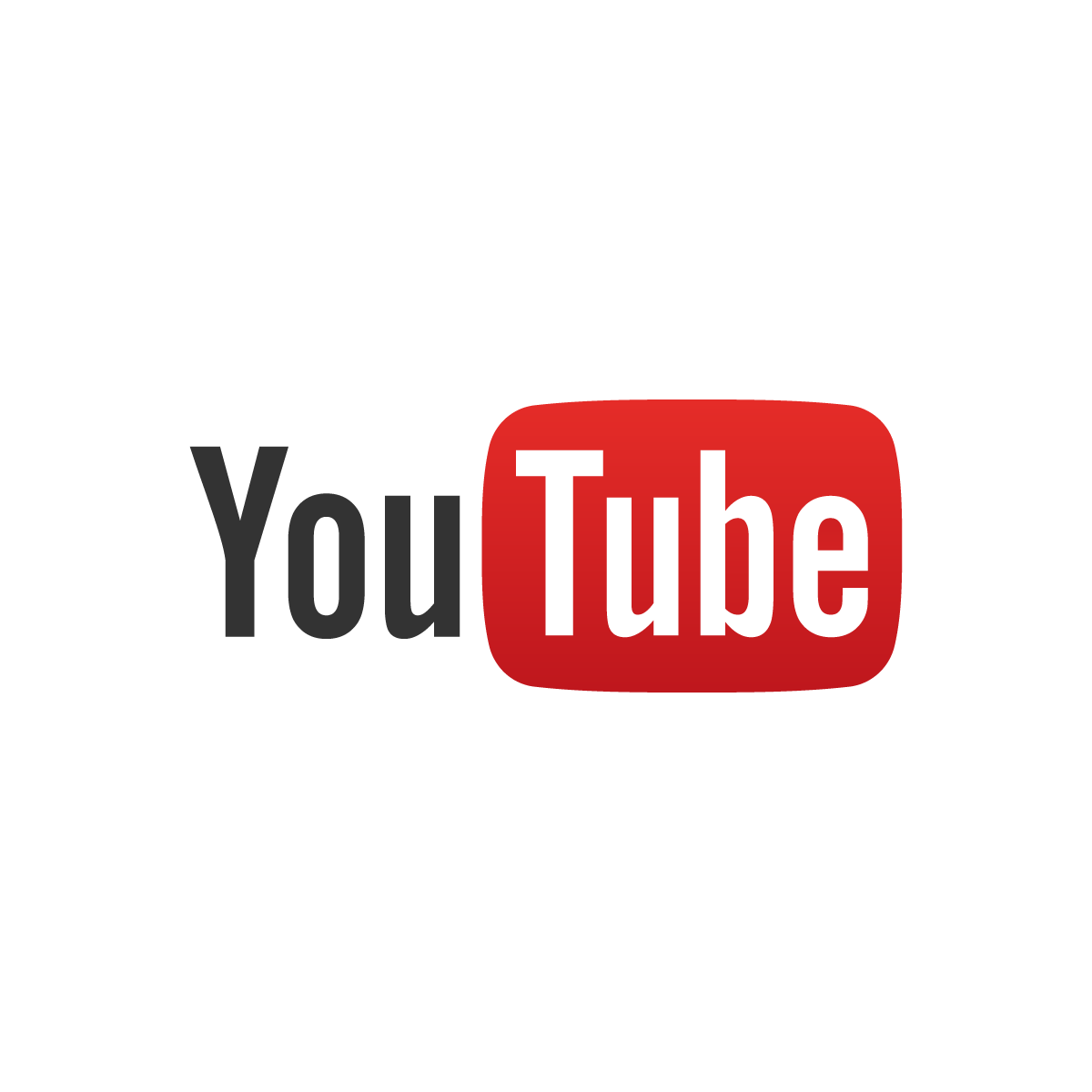 YouTube
(I'll only be listing YouTube entries in the case of legal releases by the studios or filmmakers – there are plenty of "bootleg" releases out there.  If you're a filmmaker and studio releasing features on YouTube for free viewing, let me know!)
Troma Entertainment has released a number of their features to YouTube before, but they've recently added VEGAS IN SPACE, ZOMBIE ISLAND MASSACRE, WITCHCRAFT IX: BITTER FLESH, OUTLAW PROPHET, DOG YEARS, MEDLEY, VIDEO VIXENS, WITCHCRAFT II: THE TEMPTRESS, WITCHCRAFT III: THE KISS OF DEATH, THE DEVIANTS, CRAZED (1978), I MARRIED A VAMPIRE, DREAMS COME TRUE, KILL!, MANIAC NURSES FIND ECSTACY, SAVAGE ABDUCTION, EVIL CLUTCH, THE TORTURE CHAMBER OF DR. SADISM, THE EYE OF THE SERPENT, KICK OF DEATH, Joseph Merhi's THE KILLING GAME and HEAT STREET, and BET TO KILL to their YouTube channel.  I can vouch for at least the first one, and the second is weirdly watchable.  BET TO KILL is actually another retitling of 1975's SUPERCOCK. You can view them all here.
PopcornFlix
Another free service with commercials, PopcornFlix offers mostly mainstream fare, but there's some good stuff to be had.  This week's additions include Kathryn Bigelow's K-19 THE WIDOWMAKER, BILL & TED'S EXCELLENT ADVENTURE, SKY CAPTAIN AND THE WORLD OF TOMORROW, TALES FROM THE DARKSIDE: THE MOVIE, CHEECH & CHONG STILL SMOKIN and Paul Thomas Anderson's excellent HARD EIGHT.  The app seems to offer Chromecast support, but I've yet to get it to work succesfully.  Check them out here.
What are you still doing here?  Seriously, I just gave you over a hundred movies you could be watching now.  Go watch them.  And come back next week, once you're done.
Chicago-based, cinepheliac, mostly harmless writer for Daily Grindhouse. Sole enemy: Lorraine Bracco in MEDICINE MAN.
Latest posts by Paul Freitag-Fey (see all)
---
Tags: Aaron Eckhart, Abigail Breslin, Amazon Prime, Anthony Hopkins, Atom Egoyan, Bob Hoskins, BritBox, Burt Reynolds, Christopher Plummer, clive barker, Corinne Alphen, David Gulpilil, David Warner, Desmond Harrington, Dominic Monaghan, Dominique Swain, Elliott Gould, Eva Marie Saint, Fandor, FilmStruck, Frank Capra, Frank Frazetta, Gene Hackman, George Stevens, Gerry Conway, Gordon Chan, Hoopla, Jackie Kong, James LeGros, Jason Scott Lee, jim jarmusch, joe dante, John Ford, John Huston, Joseph Sargent, Julia Stiles, Kathryn Bigelow, Leos Carax, Martin Scorsese, Mickey Rourke, Movies, Netflix, nick nolte, Norman Reedus, paul schrader, Paul Thomas Anderson, Paul Verhoeven, PopcornFlix, psychotronic netflix, Rafal Zielinski, ralph bakshi, Romy Schneider, Roy Thomas, Sally Field, Shudder, streaming, The Stooges, Thomas Jane, Tom McLoughlin, TV, Ursula Andress, Vanessa del Rio, Vinegar Syndrome, Vudu, Will Eisner, William Wyler, YouTube