We're back again! Welcome to Daily Grindhouse's weekly listing of all that's new and available to purchase on Blu-Ray and DVD. Everything you see featured here is available in stores or online as of today. This week's two major picks are both love stories, which if you know your humble author at all, is relatively uncharacteristic. One is a high-profile bomb that deserved more of a chance than it was given, and the other is just plain one of the best movies of the year, without question. No, I'm not softening up in my old age. Good movie-making is good movie-making.
As always, if you're inclined to buy anything you see here, you can get to the Amazon listing by clicking through the cover icons. It helps our site if you can do that, so please do it if you can.
1776 (1972)
Can't even tell you how many times some theater geek has quoted that "Sit down, John!" lyric to me (keep in mind I have many people telling me to sit down and the theater geeks are only a small percentage of their number). So let's move on please.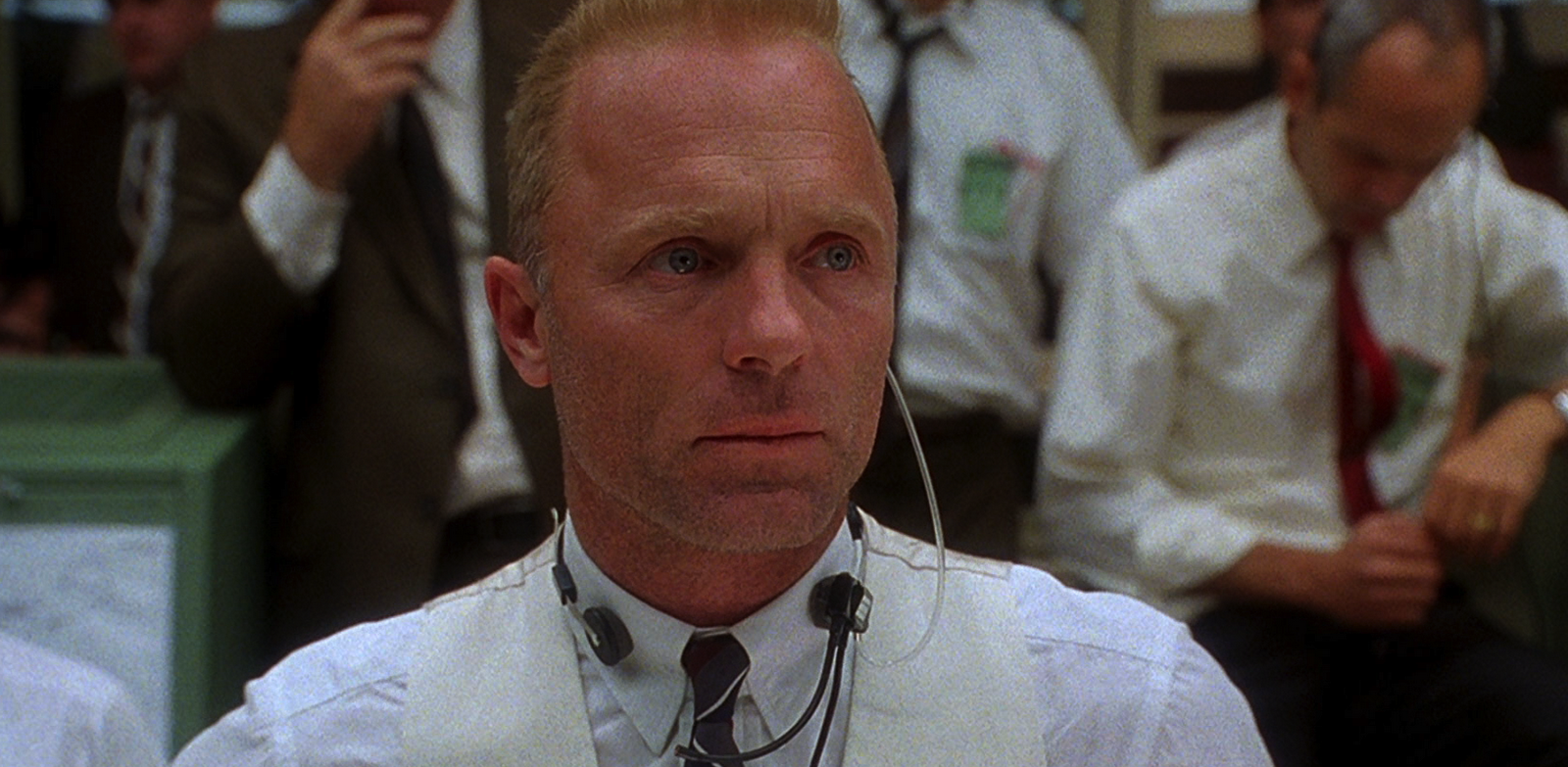 APOLLO 13 (1995)
Already been out on Blu-Ray. This is new packaging for the twentieth anniversary. I'm fine with this movie, especially because it's the one that finally got Ed Harris his first Oscar nomination. Obviously he should have gotten nominated — and won — as soon as KNIGHTRIDERS, but let's be glad the Academy finally came to their senses. Now it's time they get around to Tom Savini, Ken Foree, and Brother Blue.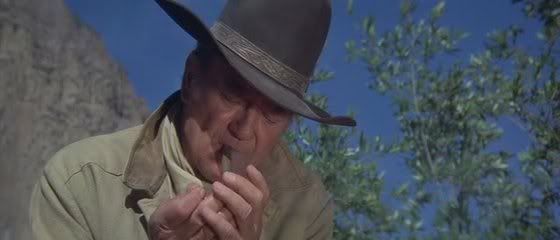 CAHILL U.S. MARSHAL (1973)
John Wayne, for you kids out there, was Jeff Bridges for our parents and grandparents. In his later movies, he got crankier. This one was directed by the journeyman Andrew V. McLaglen (whose father Victor co-starred in plenty of Wayne's earlier movies with John Ford) and interestingly enough, it was written by Harry and Rita Fink, the screenwriters who created DIRTY HARRY. That makes this movie a waystation near the intersection of two monumental careers, John Wayne's and Clint Eastwood's. Both were icons of masculinity and American-ness to their respective generations and those that followed, but Wayne was one thing to many people, which Clint was not about at all. Anyway that's a lot of big talk considering I haven't seen the movie.
CAMP X-RAY (2014)
I like that John Carroll Lynch is finally getting billed as "And John Carroll Lynch." He's a super-solid character actor who's been good and near-invisible for a couple decades now. His forceful anonymity came in great handy in ZODIAC, where he was so good that almost nobody noticed. He's a guy to seek out. And I like Kristen Stewart too.
FALLING SKIES: THE COMPLETE FOURTH SEASON (TV)
Not a bad show. Just pretty relentlessly dour. Very blue and very gray. I wonder if Michael Mann has seen it. I wonder if Michael Mann has watched anything with aliens in it, ever.
FOCUS (2015)
When this movie hit theaters, everybody was all on Twitter going "Why is FOCUS getting released in 3D?" And I was all like
HOOVEY (2015)
Wait. Hold on. How did this show up again? Why won't HOOVEY let me be?
THE INVOKING + THE WICKED (both 2013)
What about THE BUTCH?
*** PICK OF THE WEEK !!! ***
JUPITER ASCENDING 3D (2015)
If nothing else, this film was shot by cinematographer John Toll (who also shot THE THIN RED LINE). You can make your little Twitter jokes about whatever you want, but if you're serious about movies, you do not get to discount a movie shot by John Toll. People who talk about movies without ever mentioning how they look are like people who buy comic books for the writing. It's not that writing isn't important — quite the contrary! — but at the same time, these are visual media. How a movie looks is more than half the battle.
And the comic-book analogy fits another way: With so much of multiplex real estate being rented out to super-hero movies based on super-hero comics, Lana and Andy Wachowski have been making comic-book movies too, for quite a while now. It's just that comic books don't begin and end with super-heroes. There's manga, there's Moebius, there's Jodorowsky, there's Jack Kirby's cosmic comics. That's what JUPITER ASCENDING is. It's comic-book space opera with seven thousand international flavors blended together. Sure. It's silly and it's absurd. But the Mighty Thor isn't? Is this movie really too crazy? Or is it the kind of crazy some of us could use more of?
What I liked about JUPITER ASCENDING is what I liked about STAR WARS. If the plot sends your mind wandering, there's always some random weirdo walking through the background to focus your attention on. I went into JUPITER ASCENDING excited to see the lizard people; I came out of it obsessing over the person with the elephant head. There's a person with an elephant head in this movie! If there were a person with an elephant head in THE THEORY OF EVERYTHING, I would have seen THE THEORY OF EVERYTHING. This is the kind of movie Eddie Redmayne needs to be making.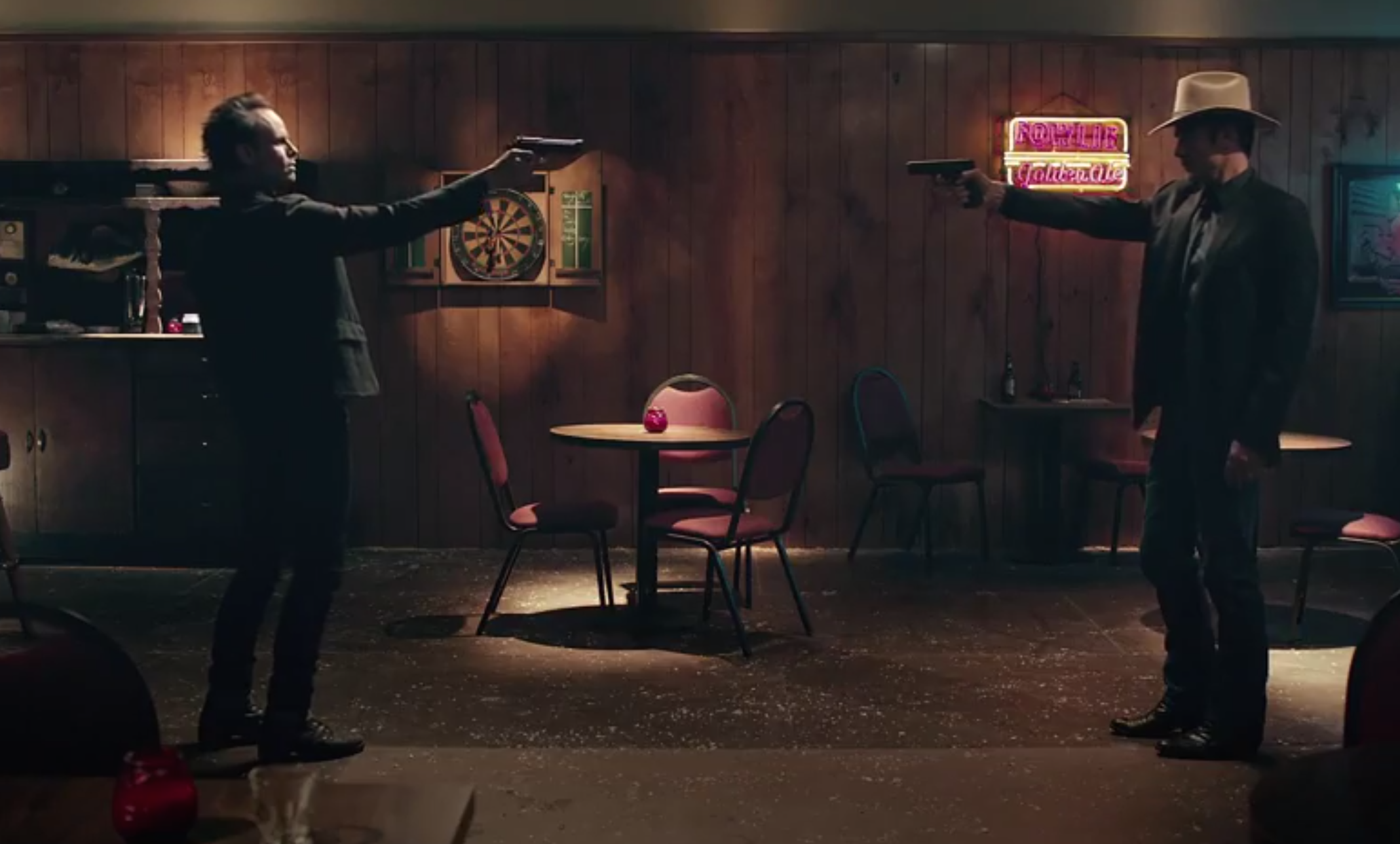 JUSTIFIED:
THE COMPLETE FINAL SEASON (TV)
Terrific show. Just a showcase for great and mostly-under-recognized character actors. Haven't seen the last couple seasons but that's just a good thing to look forward to.
KILLER COP (1975)
Not likely to get remade in America in 2015 with that title, but it sure is interesting sociologically-speaking to see how crime movies have struggled with the tensions between lawmen, the public, and criminals over the years and across the oceans. Very curious about this one.
KILLING JESUS (2014)
Why's this creepy old bag Bill O'Reilly always imagining killing everybody? We know he's got fucking on his mind at least sometimes. Why doesn't he make books and movies about that?
LI'L QUINQUIN (2014)
You've maybe heard of THE MIGHTY QUINN… now thrill to his adventures as a small French child! (Sometimes you can just walk down the driveway to pick up these jokes, and sometimes you've got to walk all the way around the block.)
McFARLAND, USA (2015)
New Zealand filmmaker Niki Caro directed this movie, which makes me more interested in it than I would be if some crusty middle-American white dude made it, which is what I would have expected. We've got more than enough of those. The only thing keeping me from seeing this movie is jealousy of some of those kids for being able to grow mustaches that young. When I was that age, I was still eagerly awaiting my first chest hair. I'm still waiting!
MONSTERS: DARK CONTINENT (2014)
Liked the first one, although this one obviously goes in a way different direction. I love giant-monster movies so I'll have to get to this one.
NEW WORLDS (TV)
That red-haired fella on the far right looks pretty smug. Is he Dave Mustaine?
THE POPE OF GREENWICH VILLAGE (1984) + DESPERATE HOURS (1990)
You had me at "Mickey Rourke Double Feature." THE POPE OF GREENWICH VILLAGE is a genuinely good movie, but I can't speak to DESPERATE HOURS. Worth a look?
RIO BRAVO (1959)
One of the all-time greats. I've seen it several times. I've even bought it a couple times. As far as I can tell, there's nothing too new about this edition other than the packaging. (I think it's part of this new collection, but don't quote me.) So buy it if you don't have it, but stick with your original copy if you do.
SCARECROWS (1988)
Great premise. Not so sure about the execution. Now THIS they could remake.
THE SPONGEBOB MOVIE:
SPONGE OUT OF WATER (2015)
*** PICK OF THE WEEK !!! ***
SPRING (2014)
One of the very best movies I've seen all year. Long before anything supernatural happens, SPRING is involving and relatable just on the basis of its characters. Most relationship movies could desperately use something weird and creepy to pop up halfway through — it's to this movie's credit that it barely needs that development to make you care about it. The horror-movie elements, while integral, are still only a bonus when compared to the beauty of the scenery where the movie takes place and of the raw emotion SPRING manages to conjure up.
THE TAKING OF TIGER MOUNTAIN (2014)
Tsui Hark. Well the hell worth a look.
THE TRAIN ROBBERS (1973)
More of that late-period John Wayne stuff. Don't worry, I won't go through that same smart-guy rap. But you should know that this movie was directed by another journeyman, Burt Kennedy, who made HANNIE CAULDER two years earlier. So he knows how to light and shoot a pretty woman in a Western, and here he's got Ann-Margret. Enough said.
THE WIRE: THE COMPLETE SERIES (TV)
You may have heard that this is the greatest television series of all time, and in fact it is pretty essential and worth your valuable time. But if The Wire had never happened, all I can say is
WOLFEN (1981)
Only seen WOLFEN once, a great while ago, and I was under-whelmed. And it takes a lot for me to under-enthuse about a movie that has werewolves in it. But my God, look at how unhappy Albert Finney is to be around werewolves. That's fantastic. I've got to give it a second chance now.
Happy consuming,
Latest posts by Jon Abrams
(see all)
---
Tags: Blu-ray, dvd, New Releases