I'm not a theater guy, so I wasn't familiar with the phrase "The Designated Mourner," which I have been seeing a lot lately. I just saw it used as a headline for a political article at the New York Review Of Books, but which was most famously the title of a play by Wallace Shawn, a writer who's probably better known these days as a character actor. ("Inconceivable!") Without getting too heavy about it, "The Designated Mourner" is a title I can relate to, in my personal life — for some reason I've survived [all sorts of insane stuff I probably should not have survived; stay tuned for my inevitable memoir] while burying so many people near and dear to me, particularly over the last decade. For me it's somehow easier to show emotion when it comes to the loss of people like these who (for the most part) I've never met. For some reason I struggle to show people my affection while they're here, while they're close. This post isn't and shouldn't be about me, but I say all of the above in the hopes of connecting with any who can relate. Sometimes the only way to carry the weight of loss is to hold it in and soldier forth. And so even here at Daily Grindhouse, I'm the Designated Mourner. I started doing this tribute post at the end of every year, because otherwise it wouldn't get done — it's a ton of work, believe it or not! — but mostly, because it's important.
It's important to remember people. It's important to remember their contributions. It's important to appreciate what they gave us. It's also important to take inspiration from their example. Get out there and create. Get out there and make your mark. Not everyone will make the planet rattle, very few get the worldwide remembrances they deserve, but every life has value, no matter how famous, no matter how anonymous.
Daily Grindhouse exists to recognize creativity that might otherwise get overlooked. It's our hope that this tribute includes the kind of names that might get cut for time in the award-show montages. As always, if you're looking for a face we somehow missed, please let us know immediately and we will happily add them. The idea here is inclusion. The goal here is admiration. For the full effect, hit 'play' on that video link above, a song from one of the talents remembered below, and give a moment to think about the human beings here who gave a little of themselves and in so doing, with no exaggeration at all, became part of our souls.
JAVIER AGUIRRE
Spanish Film Director
DANNY AIELLO
Legendary Character Actor
GERRY ALANGUILAN
Filipino Comic-Book Artist
CHELO ALONSO
Cuban Actress (RUN MAN RUN)

BIBI ANDERSSON
Swedish Film Legend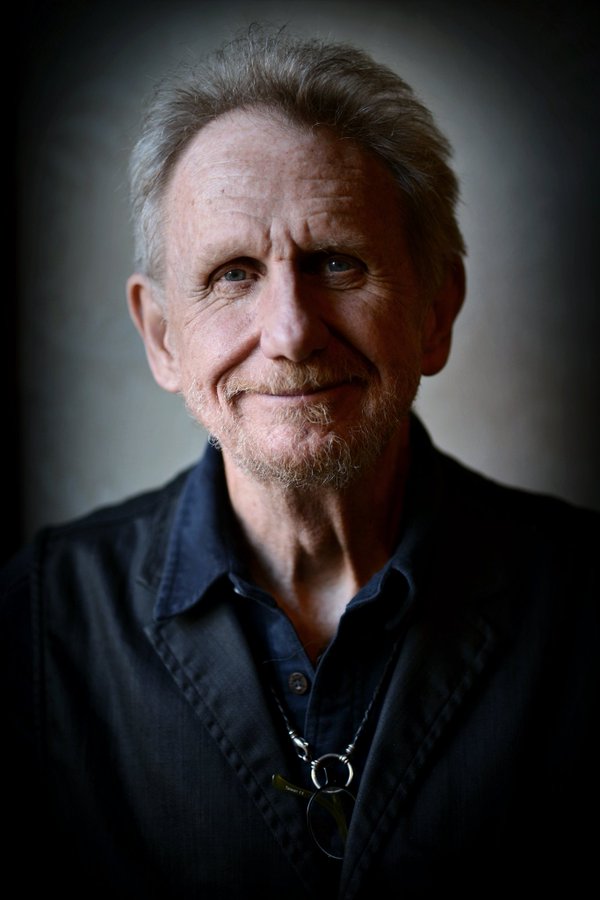 RENÉ AUBERJONOIS
American Actor
CLAUDINE AUGER
French Actress
GINGER BAKER
Drummer
FÁBIO BARRETO
Brazilian Filmmaker
MARÍA BAXA
Italian-Genre-Film Star
MAURICE BÉNICHOU
French Actor
PAUL BENJAMIN
American Actor (FRIDAY FOSTER)
DAVID BERMAN
Musician
SUSAN BERNARD
Actress & Model
VERNA BLOOM
American Actress (HIGH PLAINS DRIFTER)
CHUY BRAVO
Mexican-American TV Star
JOHN BRILEY
Screenwriter
TONY BRITTON
English Actor
ALISTAIR BROWNING
New Zealand Actor
BILL BUCKNER
First-Baseman & Left-Fielder
JOHN CARL BUECHLER
Effects Legend
KING KONG BUNDY
Pro Wrestler
CARMINE CARIDI
Actor
DIAHANN CARROLL
American Actress, Singer, Model, and Activist
SEYMOUR CASSEL
Screen Legend
MAMA CAX
Model
PALOMA CELA
Spanish Actress & Model
CAROL CHANNING
American Comedian
CHENG SIHAN
Chinese Actor
Writer, Producer, Director, and Legend
ERNIE COLÓN
Puerto Rican Comic-Book Artist
TIM CONWAY
American Comedian
HOWARD CRUSE
American Comics Artist & Pioneer

DICK DALE
Surf-Rock Legend
PAUL DARROW
English actor
RAM DASS
Spiritual Teacher & Author
DORIS DAY
American Actress, Singer, and Animal Welfare Activist
STANLEY DONEN
American Film Director & Choreographer
BILLY DRAGO
American Character Actor 
BOB EINSTEIN
American Comedian
ROKY ERICKSON
American Singer-Songwriter
ROBERT EVANS
Producer
JESSIE LAWRENCE FERGUSON
American Actor (PRINCE OF DARKNESS)
ALBERT FINNEY
English Acting Legend
KEITH FLINT
Prodigy Frontman
PETER FONDA
Hollywood Legend & Counter-Culture Icon
D. C. FONTANA
TV Writer
ROBERT FORSTER
American Working Actor & Genre Icon
DAVID FOSTER
Movie Producer (THE THING)
JAMES FRAWLEY
American Director (THE MUPPET MOVIE)
ROBERT FREEMAN
English Photographer
ERNEST J. GAINES
American Author 
EDDIE GARCIA
Filipino Actor & Director
LEONARD GOLDBERG
TV Producer (Charlie's Angels)
SID HAIG
Armenian-American Legend Of Genre Film
VALERIE HARPER
American TV Actress
SUSAN HARRISON
American Actress
RUTGER HAUER
Dutch Actor, Writer, Environmentalist, and Legend Of Genre Film
KATHERINE HELMOND
American Film, Theater, & TV Actress
JERRY HERMAN
American Composer & Lyricist
AZUCENA HERNÁNDEZ
Spanish Actress
JAMES D. HUDNALL
Comic-Book Writer
NIPSEY HUSSLE
Los Angeles Hip-Hop Star
VOJTECH JASNÝ
Czech Film Director
JESSICA JAYMES
Adult Film Star
LARRY "FLASH" JENKINS
American Actor
DR. JOHN
Legendary New Orleans Singer & Songwriter
DANIEL JOHNSTON
American Singer-Songwriter & Visual Artist
EDDIE JONES
American Actor
ANNA KARINA
Legend of the French New-Wave
BARRIE KEEFE
Screenwriter (THE LONG GOOD FRIDAY)
YILDIZ KENTER
Turkish Actress & UNICEF Goodwill Ambassador
KAZUO KOIKE
Japanese Writer & Creator of Manga
PAUL KOSLO
Canadian Character Actor
MACHIKO KYU
Japanese Actress (RASHOMON)
MARIE LAFORÊT
French Singer & Actress
RINGO LAM
Hong Kong Film Director
BATTON LASH
American Cartoonist
American TV & Film Composer
RON LEIBMAN
American Actor
MICHEL LEGRAND
French Composer
VIRGINIA LEITH
American Film Actress (THE BRAIN THAT WOULDN'T DIE)
PEGGY LIPTON
TV Icon
WILLIAM LUCE
Playwright
TOM LYLE
American Comic-Book Artist
CAROL LYNLEY 
American Actress (BUNNY LAKE IS MISSING)
SUE LYON
American Actress
BILL MACY
American TV Actor
J. MAHENDRAN
Indian Film Director
ARTHUR MARKS
Writer, Producer, and Director (FRIDAY FOSTER)
DAVE MARSHALL
Outfielder
MARDIK MARTIN
Screenwriter
ASHLEY MASSARO
American Professional Wrestler
PETER MAYHEW
British Actor & Sci-Fi Icon
SEAN McCANN
Canadian Actor
VONDA N. McINTYRE
American Science-Fiction Author
BRONCO McLOUGHLIN
Irish Stuntman
SYD MEAD
American Concept Artist
JONAS MEKAS
Lithuanian-Born Filmmaker
LEE MENDELSON
TV Producer (Peanuts)
DICK MILLER
That Guy
CRAZY MOHAN
Indian Comedian & Playwright
EDDIE MONEY
American Rock Star
LOUISA MORITZ
Cuban-American Actress (ONE FLEW OVER THE CUCKOO'S NEST)
TONI MORRISON
American Author
MOU TUN-FEI
Chinese Filmmaker (MEN BEHIND THE SUN)
JOHN LLEWELLYN MOXEY
British Director (THE CITY OF THE DEAD)
SYLVIA MILES
American Actress
KEN NORDINE
American Recording Artist
TERRY O'NEILL
British Photographer
RIC OCASEK
Rock Star
"MEAN" GENE OKERLUND
TV Host & Announcer
VAUGHAN OLIVER
British Graphic Designer
LAWRENCE G. PAULL
Production Designer
I.M. PEI
Architect
PENG XIAOLIAN
Chinese Filmmaker
D.A. PENNEBAKER
Documentary Filmmaker
MARIA PEREGO
Italian Animator & Creator Of Topo Gigio
LUKE PERRY
American Actor
JOE PILATO
Cult Legend
SUZAN PITT
American Painter & Film Animator
MICHAEL J. POLLARD
American Actor
ANDRÉ PREVIN
German-American Pianist & Film Composer
HAL PRINCE
Theater Director & Producer
CHRIS RECCARDI
Animator
ALVIN SARGENT
Screenwriter
BILL SCHELLY
Comics Journalist
EDITH SCOB
French Film Actress (EYES WITHOUT A FACE)
ELIZABETH SELLARS
Scottish Film Actress
NARCISO "CHICHO" IBÁÑEZ SERRADOR
Spanish Film Director
JACK SHELDON
American Jazz Trumpeter, Actor, Just A Bill
JOHN SINGLETON
Filmmaker, Trailblazer
SHAWN SMITH
American Singer
CAROLL SPINNEY
American Puppeteer & Voice Actor
TOM SPURGEON
Comics Journalist
JOAN STALEY
American Actress & Model
WILLIAM STEPHENSON
New York Comedian
MEL STOTTLEMYRE
New York Baseball Legend
TADAO TAKASHIMA
Japanese Actor & Jazz Musician
CHARLES ELMER "RIP" TAYLOR JR.
American TV Personality
JOSÉ TERRÓN
Spanish Actor (THE GOOD, THE BAD AND THE UGLY)
SCOTT TIMBERG
American Journalist
RIP TORN
American Actor & Legend
NICK TOSCHES
American Journalist, Novelist, Biographer, and Poet
PIERO TOSI
Italian Costume Director (THE LEOPARD)
TATSUO UMEMIYA
Japanese Actor
AGNÈS VARDA
Belgian-Born Filmmaking Icon
VINNY VELLA
American Actor
CLEMENT von FRANCKENSTEIN
English Actor
ROBERT WALKER Jr.
American Actor
SCOTT WALKER
Singer-Songwriter, Composer & Record Producer
MARTIN WEST
American Actor (ASSAULT ON PRECINCT 13)
GAHAN WILSON
American Cartoonist
JOHN WITHERSPOON
Comedian
WILLIAM D. WITTLIFF
Writer
GENE WOLFE
Author
Graffiti Artist
MORGAN WOODWARD
American Actor
MAX WRIGHT
TV Actor
Juice WRLD
Chicago Hip-Hop Star
S. PIERRE YAMEOGO
Burkinabé Filmmaker
FRANCO ZEFFIRELLI
Italian Filmmaker
Our condolences to the friends and families of these talented people, with love.
Latest posts by Jon Abrams
(see all)
---
Tags: Julie Adams, Tributes